Every year has its defining moments, but 2020 will forever go down in the history books as the year that changed everything. The pandemic forced cities into lockdown, city dwellers moved to regional areas at unprecedented rates, the RBA cut the cash rate to a historic low of 0.10% and Australia fell into its first economic recession in 29 years.
Nonetheless, the real estate industry demonstrated resilience, compassion and initiative in the face of adversity. Real estate agencies and bodies responded in a variety of different ways to uplift the industry and their communities, mitigate the risk of transmission and ensure business continuity.
At PropertyMe, we rolled out a number of COVID-19 initiatives including InspectMe, spread hope through social media and assisted the digital transformation of almost 1,000 real estate agencies across Australia and New Zealand.
As a result, we reached a milestone of 1 million rental properties managed in PropertyMe, expanded our amazing community and were recognised for setting the gold standard for customer experience in the PropTech industry. Without further ado, here's the PropertyMe year in review 2020:
In 2020, PropertyMe assisted the real estate industry in processing $1 billion every month and facilitated almost 1.8 million jobs and 1.4 million inspections.
On the communication front, 82.9 million messages were sent and received via PropertyMe and 417,915 comments with @mentions helped thousands of agencies streamline their internal communications. This is more than seven times last year's 58,581 comments!
Additionally, PropertyMe turned seven years old in July. To celebrate, we took a trip down memory lane and counted our blessings, having hit the community jackpot time and time again. Today, our community consists of almost 4,000 subscribers, 22 partners and over 50 integrators in our comprehensive integrated ecosystem.
Since 2013, we've been collectively sprinting towards a vision of the future where property managers can unchain from their desks, reduce add-ons and automate repetitive tasks.
To date, we've released almost 2,000 features and enhancements to achieve that vision, all without increasing our pricing throughout the years. These include workflows to simplify trust accounting, communications, inspections, maintenance, compliance and more.
Just this year, we delivered the highly anticipated PropertyMe Manager app for Android with more than 100 updates. Subsequently, we launched Listings for residential properties before adding commercial, rural and vacant land properties. Below are some top-voted features and enhancements released this year:
With many of us working remotely in 2020, we connected and collaborated with our community more than ever before. We exchanged WFH experiences, interviewed leading women in the industry and held 10 Lunch & Learn Facebook Live sessions.
We also launched our Humans of Property Management podcast, released a collaborative Mid-month/EOM Spotify playlist, created a 'Property' Instagram effect and reacted to your wonderful reviews!
Last but not least, we rolled out an answer bot, implemented live chat and refreshed our Knowledge Base to help customers find the answers they need faster than ever before. As a result, we recorded over 11,000 positively rated tickets, increased our CSAT to 95.2% and won the ABA100 CX Management award at The Australian Business Awards!
As we say farewell to 2020, here's a roundup of our favourite comments from the PropertyMe community:
"The support during the change over process was incredible"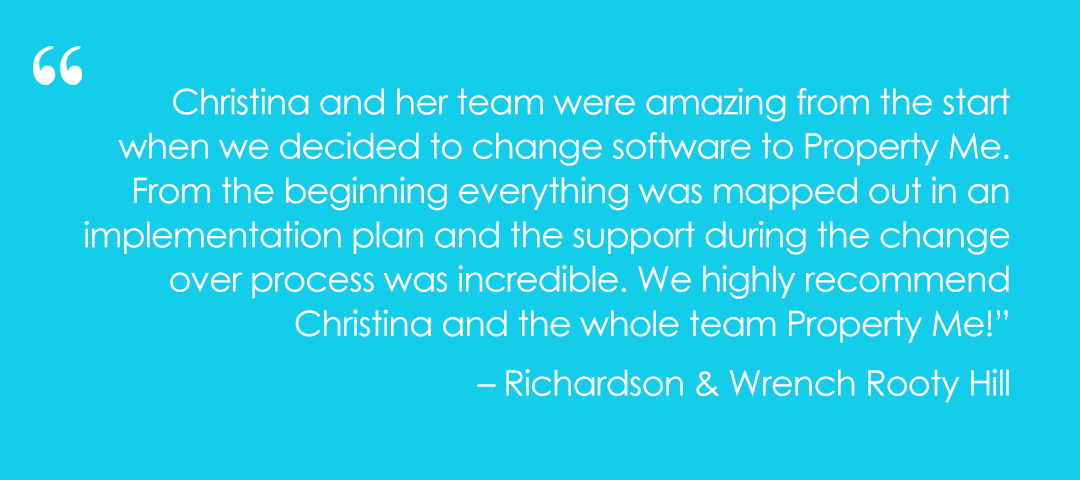 "I can't recommend PropertyMe more"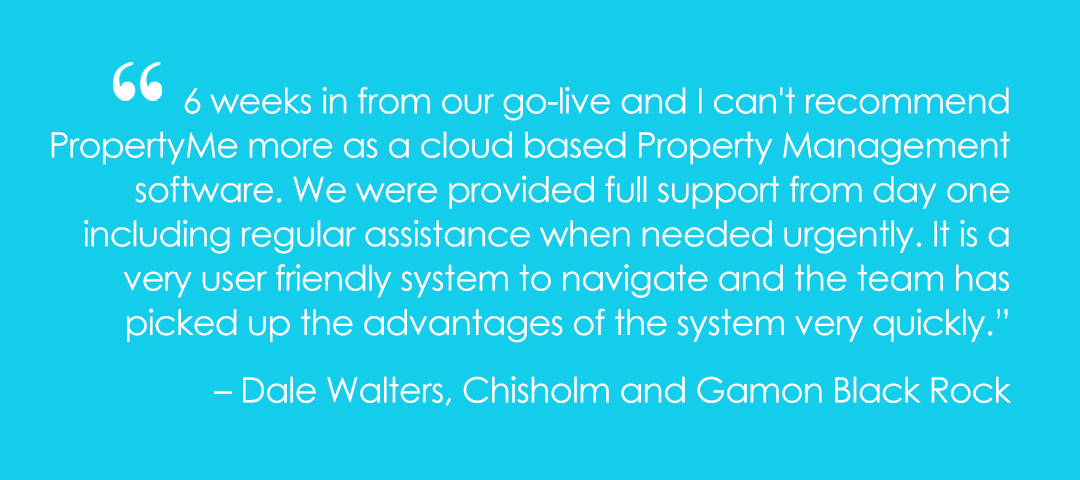 "Would not go without PropertyMe now"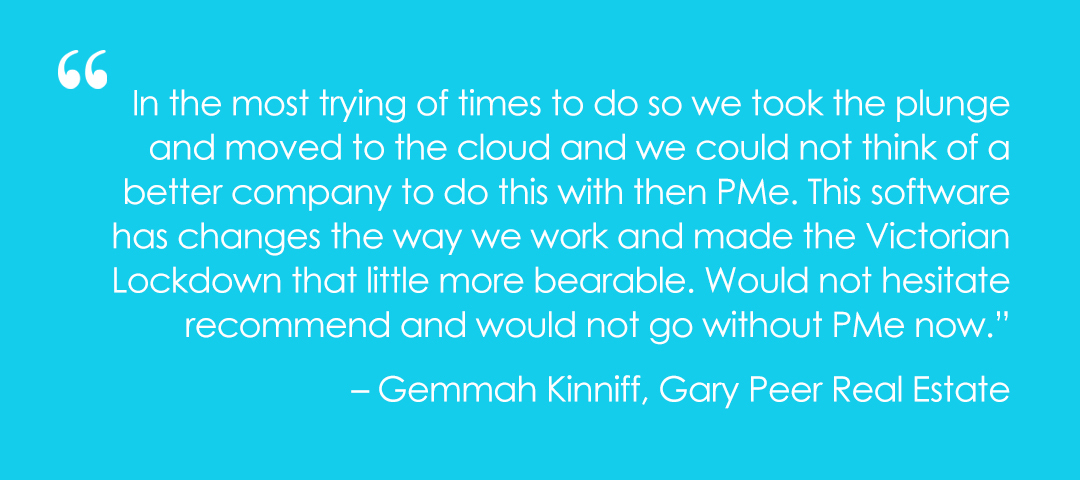 If you're after some holiday reading or listening, be sure to check out:
Hopefully you enjoyed our PropertyMe year in review 2020. If you have any questions, comments or kind words, please email [email protected] to let us know.