In November we rounded up some recent feedback for the customer service teams in the PropertyMe team. Similar to property management, when things go well, it's not often that you're praised for doing an excellent job. So when it came to our attention that some lovely reviews had been left on some of our team members, we captured their reactions to each review.
Our onboarding team members react to your reviews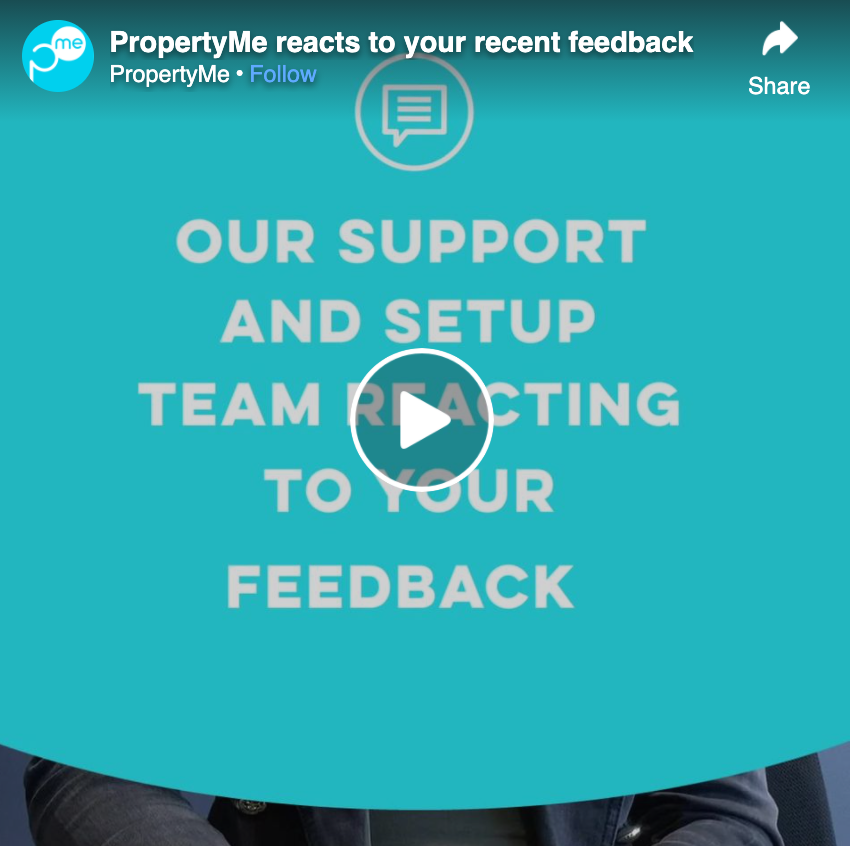 Two of our onboarding team members, Ashley and Christina are seen reacting to reviews in the first video of the series. Ashley was mentioned specifically in the review that she read, thanking her for her seamless assistance in the migration to PropertyMe.
Christina reads a beautiful review in which she is thanked for her amazing support from the start of this client's onboarding process. The client goes on to say that the support during the changeover process was incredible and that Christina and the whole team at PropertyMe are highly recommended.
A little bit about Ashley
After working in the real estate industry for a few years, Ashley joined PropertyMe as an Onboarding Consultant. This means if you've changed software, either Ashley or another Onboarding Team member will take you through every step of your transition to PropertyMe.
Ashley's insight: "I always recommend pulling out your office's procedure manual and typing those tasks into our Knowledge Base to see what you'll find. Our Knowledge Base articles and video tutorials are constantly being updated so you'll always learn something new!"
A little bit about Christina
With a background in property management and strata, Christina is our Onboarding team leader. This means that not only does Christina help our new customers transition to PropertyMe, she also leads the whole onboarding team into making your transition process seamless.
Christina's insight: "My favourite thing about PropertyMe is our inspection app. It has so many incredible features and uses which I only wish I had back when I was a property manager! You can utilise the email function, SMS, jobs, inspections and so much more! Head to our Knowledge Base to see how our Inspection app can streamline your office processes."
Our sales and onboarding team members react to your reviews
Our sales and onboarding team members are seen reacting to the second video in the series. Chris from our sales team is thanked for his exceptional professionalism, great communication and for keeping in touch with the client along the process.
Maddie then reads a lovely review that praises PropertyMe for being a great program with amazing service and an easy transition process. It then gives a special shout out to the onboarding team for helping to make the change over run so smoothly.
A little bit about Chris
Before joining PropertyMe as a product specialist, Chris was a property manager with over a decade of experience under his belt.
Chris' insight: "I personally love client access because owners can log in and see everything they need to stay in the loop. Likewise, tenants can request maintenance and generate their ledgers, without having to request a copy from the property manager and wait for their response."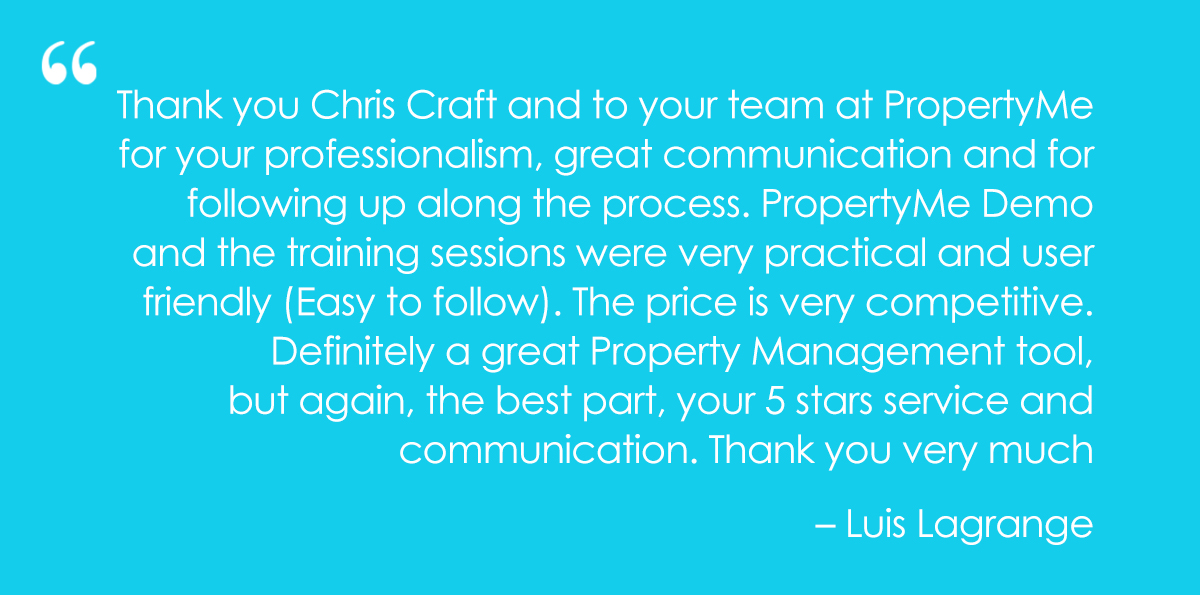 A little bit about Maddie
Coming from a vast background in real estate admin and marketing, Maddie is a part of our onboarding team at PropertyMe.
Maddie's insight: "One of my favourite PropertyMe features is Messages. As a property manager, clients expect constant communication which can be tough to uphold. So it's a godsend that PropertyMe automatically generates messages when you complete a specific task."
Our onboarding and service team members react to your reviews
This video thanks our lovely onboarding and training team members for their hard work with two other grateful clients. Matilda reads the first and is thanked for her insight and setting this client up with the best knowledge to utilise PropertyMe to the fullest.
Gavin then reads a lovely review from a client who says she highly recommends PropertyMe as a cloud-based property management software. Gavin goes on to read that the client has said the support desk is a great help, you can use the software anywhere and is happy that it is constantly being updated with new and helpful features.
A little bit about Matilda
With a total of five years' experience in property management and leasing, Matilda is now a part of the onboarding team at PropertyMe.
Matilda's insight: "Have you seen how easy it is to disburse? My absolute favourite thing about PropertyMe is that the disbursement process is lightning fast. Something that used to take so much time has been cut down and simplified to a quick and easy click of a button, and then you can get right back to more pressing tasks which require your attention."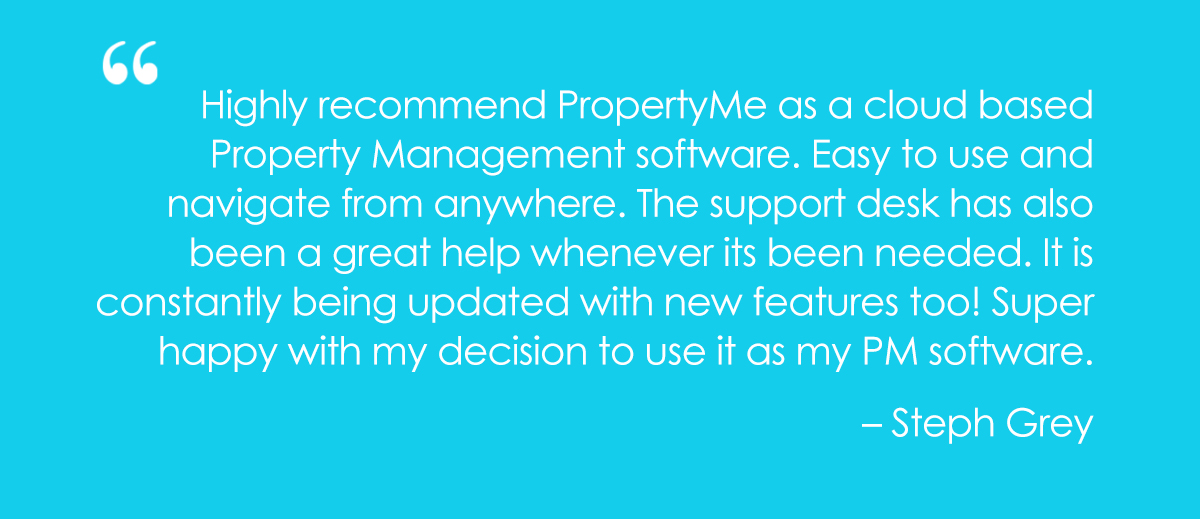 A little bit about Gavin
We're sure you know Gavin from all our Facebook Lunch & Learns, but we bet you didn't know that he previously worked in sales, leasing and commercial real estate! Gavin is now PropertyMe's very vibrant and passionate training and content manager.
Gavin's insight: "Without a doubt, my favourite thing about PropertyMe is our upcoming Listings feature. Listings is a portal which uploads properties for lease or sale to the main listing portals straight through your PropertyMe. I have been working closely with people in the testing stage of this feature and have seen the joy and relief that it brings to their daily tasks and I am just so happy to be a part of that."
Our onboarding and service team members react to your reviews
The last video in our series shows our onboarding and training team members Maddie and Gavin. Maddie is seen reading a review where the client emphasises that they were provided full support from the beginning of their onboarding experience. They also mention that their team has picked up on the key features and advantages of the system very quickly and are overall incredibly happy with their move.
Gavin then appears, reading a glowing review which explains that everything went smoothly in this particular client's transition to PropertyMe. They were pleased with their data remaining intact, the ease of use and the great availability of features on offer.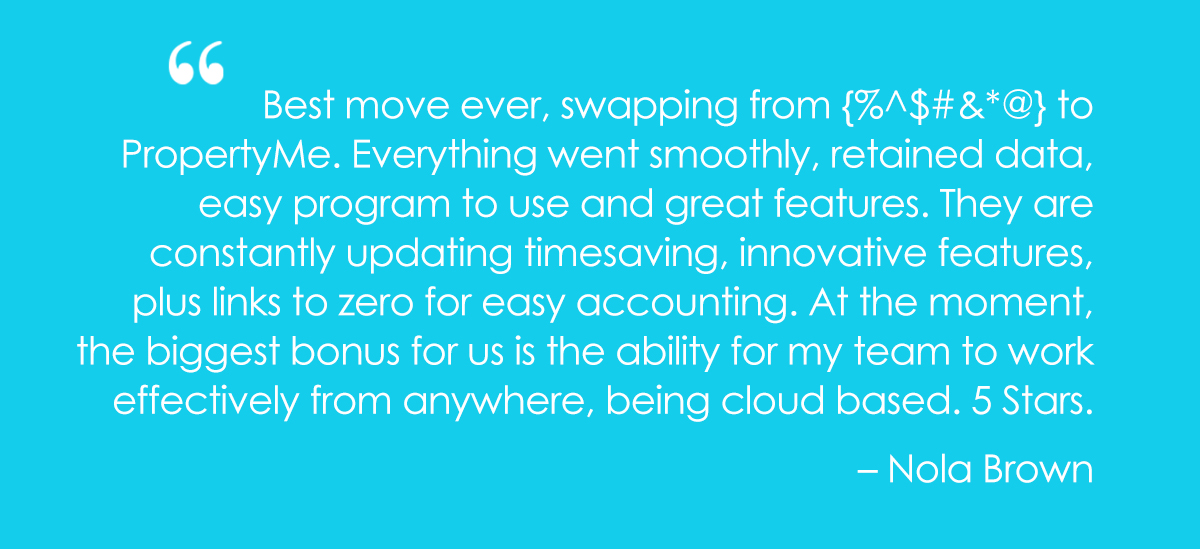 Once filming wrapped and we began editing, there were so many funny outtakes which had us in such stitches so we couldn't help but share a blooper reel.
December 2020 statistics
Speaking of good reviews, our support and onboarding teams had their most substantial day of requests on the 1st of December 2020. This is the most requests we have received since EOFY which is our busiest time of year.
We received and solved 492 support requests via email, with an average first response time of 10 minutes. 267 customers contacted us via our live chat function, all of which were solved with a 100% customer satisfaction score!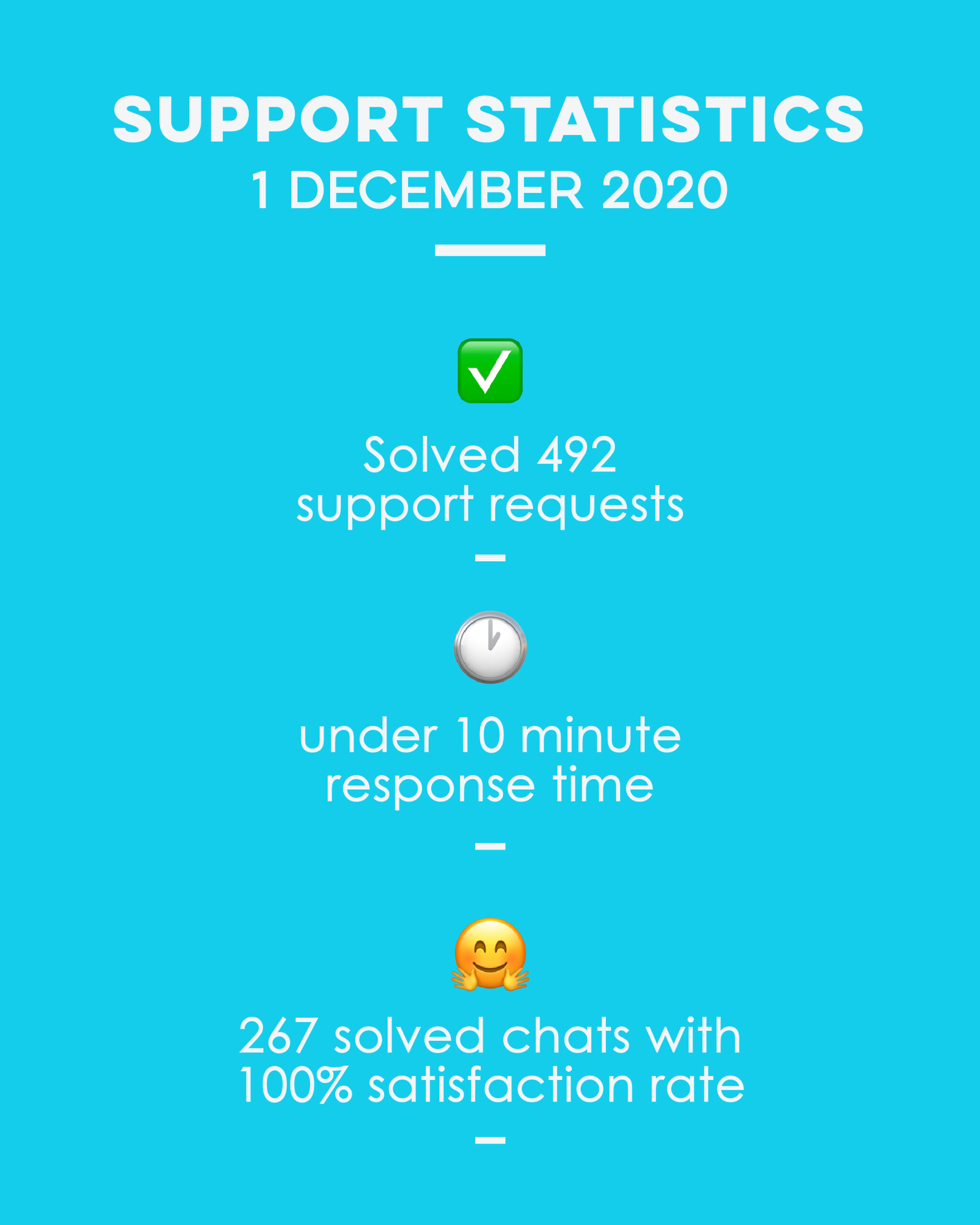 Have some feedback you would like to share with us? We would love to hear your thoughts by posting a review here.
Thanks for reading this blog Inside PropertyMe: Reacting to your PropertyMe reviews! You might also be interested in:
Let us know your thoughts on Inside PropertyMe: Reacting to your PropertyMe reviews by emailing [email protected].