"PropertyMe is pioneering property management in this new economy."
"This is the benchmark of a good property management system."
"PropertyMe is constantly evolving based on our feedback."
PropertyMe has come a long way since launching six years ago – we are now the largest and most complete cloud property management platform in Australia and New Zealand. Yet, more than 1,650 new features and enhancements later, we're just getting started. From here on out, it's full speed ahead.
Design philosophy
In developing a world-class property management platform, we're always looking for new ways to genuinely simplify the business of property management and make a positive impact on the real estate industry.
This has meant tapping into our founders' three decades of experience in the proptech space and collaborating with our community and the wider industry to design intuitive and innovative solutions that are validated by users.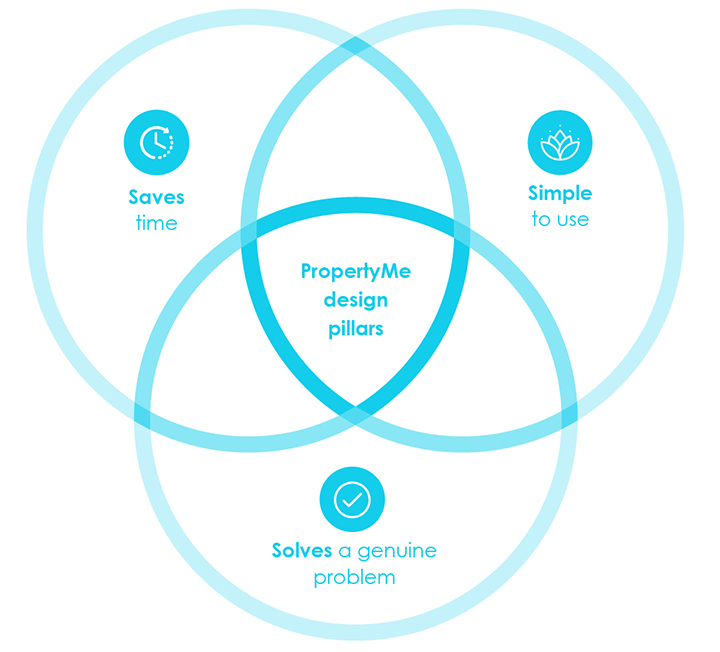 This ensures that customer centricity is always at the core of our design philosophy. When designing features and workflows, we put ourselves in the shoes of our customers and ask three questions:
1. Is it simple to use?
2. Does it save time?
3. Does it solve a genuine problem?
2019 and beyond
This year alone, we have delivered more than 300 new features and enhancements to improve our customers' service offering and make their lives simpler every day.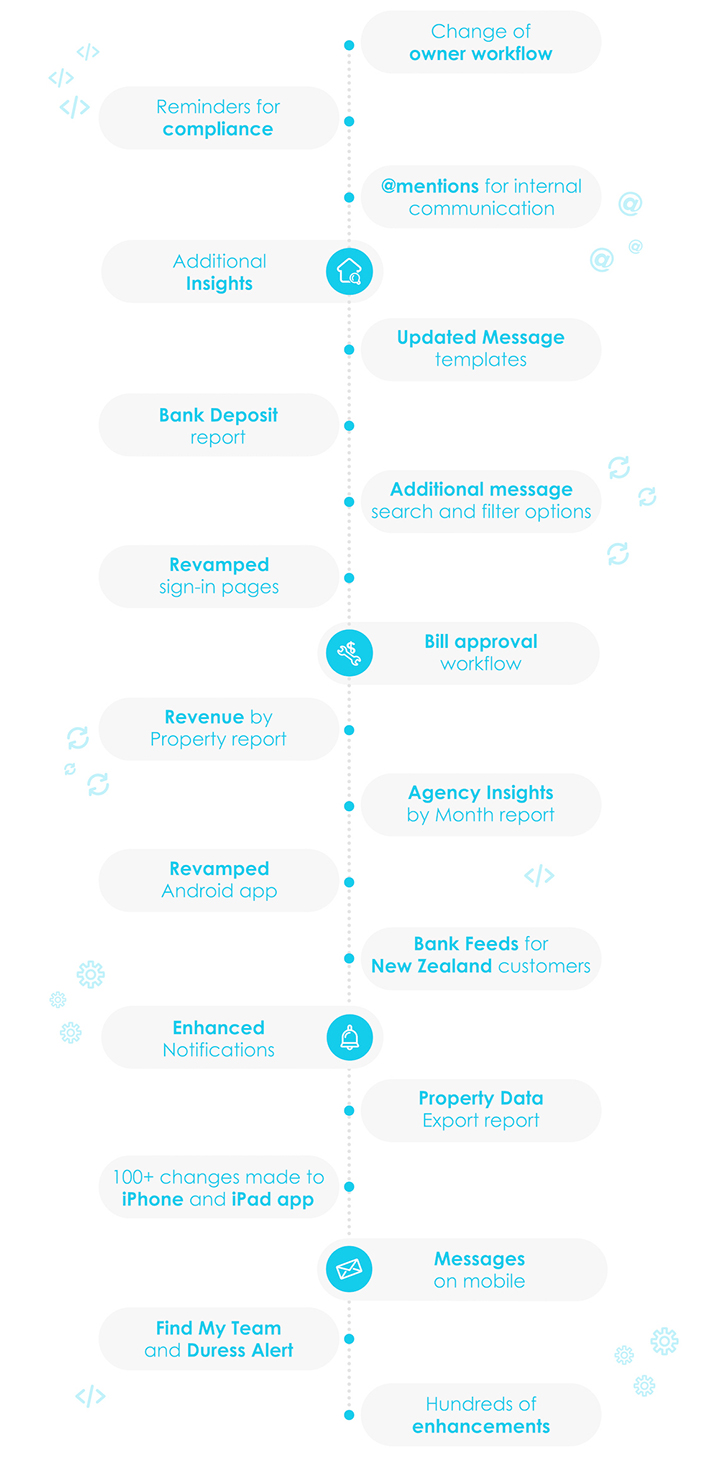 In particular, our Change of Owner workflow has removed the need to manually calculate the rent due and process management fee adjustments when a property you're managing changes hands. Meanwhile, the highly requested Reminders workflow mitigates compliance risk and @mentions streamlines internal communications to ensure transparency.
We have also revamped the PropertyMe Manager app for Android and made over 100 changes to the PropertyMe Manager app for iPhone and iPad. These include email messages on mobile, a plethora of inspection enhancements and Find My Team and Duress Alert features to keep you and your team members safe.
As a result, we have received a lot of wonderful feedback from our users over the course of the year. Highlights include:
"It just keeps getting better and better"

"Constantly evolving"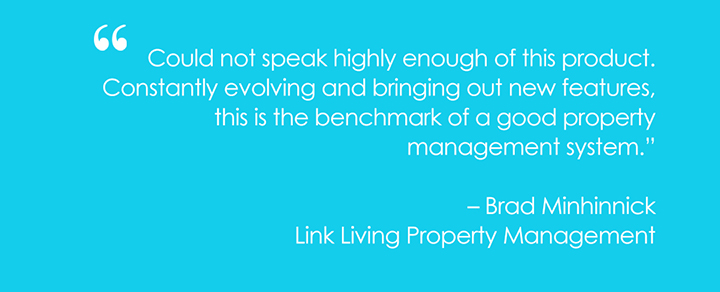 "Leading the industry"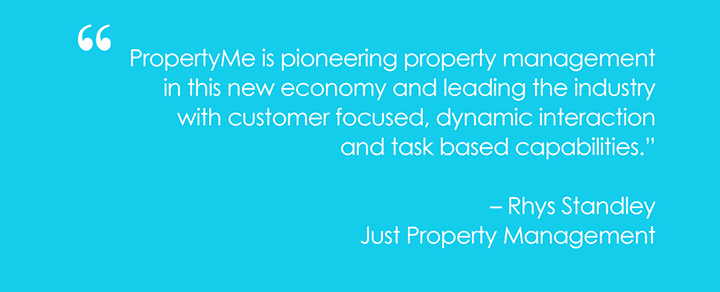 Innovation is an ongoing process and we're just gathering momentum as the year draws to a close. We have many exciting features in development that we can't wait to share with you beyond 2019.
Thank you for your unwavering support, goodwill and feedback – without you and the wider PropertyMe community, we simply would not be where we are today.
Did we miss anything in Full Speed Ahead: More than 1,650 Features and Enhancements Later? Please email [email protected] to let us know.