Resistance to change is prevalent in every aspect of life, and for good reason.
As human beings, we like to feel comfortable, and when we've spent a lengthy amount of time attached to something we are familiar with, particularly in business, it offers a rare feeling of certainty in a rapidly changing world that is full of unknowns. With this in mind, comfort can also have a blinding effect on our ability to recognise where we can improve, personally or in business.
It's no secret that in the property management industry, few offices are being honest if they say they are 100% satisfied with their management software. Whether it's clunky, doesn't integrate the way it should, or is just past its use-by-date, many businesses are still settling for a program that causes more problems than it solves.
Why? Because at the end of the day, they know the software, they are comfortable with the software, and they believe this outweighs the headache of having to switch platforms and change the way they do things. But, what many property managers aren't taking into consideration is just how much it costs to leave that band-aid on.
Sure, it may seem easier to remain comfortable and deal with the hassles your current software may cause as they come, but where do you draw the line?
Before you even consider the long-term benefits of cloud property software (such as accessing data anywhere, seamless integration between devices, automated communication, advanced security, and no longer having to worry about lengthy backups), it can pay, literally, to think further about just how expensive it is to stick with legacy software that you are comfortable settling for.
Let's start with the obvious…
While PropertyMe offers a comprehensive list of features at a more affordable subscription price than major competitors, the first savings you can associate with a transition to cloud-based property management software come from the eradication of large, physical servers.
Costing up to tens-of-thousands of dollars to purchase, and subject to expensive ongoing maintenance (sometimes even demanding the need for a full time IT employee), this outdated server setup can absorb a huge chunk of a business's budget and time.
And while these servers represent a tangible cost, there is also an intangible cost that is represented by the big, black box in the corner; the hours upon hours spent backing up your data stored on said server. With cloud-based software securely storing data as you go, gone are the days of lengthy backups that can make end-of-month a day-long process.
By removing this server framework that requires local backups at each site, property managers are then allowing themselves to save a whole lot more as they centralise their business.
Ray White Geelong Principal, Glenn Hardman, says that his server used to cost approximately $40,000 and required an upgrade every five years. "Because PropertyMe is cloud-based, we no longer have to purchase a server, so there's an immediate saving there," Hardman says.
However, the benefits of transitioning to a cloud-based solution such as PropertyMe go far beyond just data storage.
"Our office is trying to go paperless so that our property managers can be anywhere. With PropertyMe, they can log in and see everything that is scanned in the system: the authority, the lease, the condition report, the bond lodgement form. Everything is there at their fingertips."
"They don't have to leave their desks to go to the filing cabinet to find out where things are—everything is there. And if they log in remotely, again, they have access to all this information."
For the Ray White Geelong team, remote access to data and property management tools has meant increased accessibility and productivity, and reduced downtime.
"Since putting PropertyMe in place, everything is so simple and time efficient – what used to take 10 clicks just to receipt rent, now takes three."
Hardman believes the intuitive nature of PropertyMe has meant less time spent training and onboarding new employees. "I can employ a new staff member today and by the end of the day, they know the system really well. They're completely capable of running it by themselves!" Hardman explains.
"It certainly wasn't like that on the old system where it may take weeks to get someone up and running so they know that system."
The not-so-obvious…
Besides eliminating the costs associated with large, physical servers, going paperless and increasing accessibility, there are many not-so-obvious savings that come with transitioning to the cloud.
Depending on the capabilities and offerings of the software provider, property management businesses are also able to cut costs while gaining access to time-saving features and automated workflows.
According to 360 Property Management Mackay Principal, Angie Wallwork, PropertyMe's End of Month workflow, automatic backups and speed of development save her business an average of 115 hours every month. This is equivalent to $3,437 of cost savings every month, or $41,244 annually.
"Our former property management software was not enabling us to give a full service to our owners. In addition, with such a large database, our backups could take up to two hours, which meant downtime for our staff," Wallwork explained.
"Receipting tenant payments took one to two hours, depending on the number of receipts. The whole end of month disbursement process would take well over three hours. Now this entire process is streamlined and automated in PropertyMe. "With PropertyMe receipting, I download a file from the bank, import it into PropertyMe and it reconciles receipts. PropertyMe does the whole process in less than 20 minutes," Wallwork says.
"Owner disbursements in PropertyMe is so easy. All completed in 15 minutes for 1,186 properties. No need for backups as PropertyMe does this automatically in the cloud."
The use of a cloud-based solution which offers a more comprehensive list of capabilities, not only resulted in fewer overheads and improved efficiency for Wallwork, but also enabled her to focus on growing 360 Property Management Mackay again.
As the awareness and demand for cloud-based software in the property management industry grows, customers are in a great position to take advantage of the continual updates and improvements to the software, again, without cost or sacrifice of time.
Business continuity during COVID-19
Cloud property software has emerged as one of the unsung heroes of the COVID-19 pandemic as it has enabled thousands of agencies across Australia to continue operating remotely.
LJ Hooker Mackay Group General Manager, Tara Smyth, accredited PropertyMe with making the transition to working from home a breeze. "When we moved to PropertyMe five years ago, it gave us the flexibility to create a remote work policy that allowed our staff to work from home if their child was sick. Over the years, we've tweaked the policy but we've never had to roll it out to this extent. We really had to put the wheels in motion because of the pandemic," Smyth said.
"More than half of our staff have been working remotely for three or four weeks now. Everyone is spread out across Queensland, but we're working together as a team to serve our clients and keep the business running. This is new for us but we're all navigating these changes together."
Protecting business and client data was critical as the LJ Hooker Mackay Group went from three office locations to more than 10 remote locations during the pandemic. "The fact that PropertyMe has two-factor authentication and a number of security features really put my mind at ease," Smyth remarked.
"Plus the ability for tenants to report maintenance via Tenant Access is massively advantageous to the industry right now. Previously, our staff would have had to visit the property to take photos, but now tenants can upload photos and comments from their phones. It has essentially stopped us from putting our teams and tenants at risk of community transmission."
Moreover, PropertyMe has recently released InspectMe, a tenant inspection app designed to help property managers and tenants further mitigate risk by giving tenants the ability to complete routine inspections.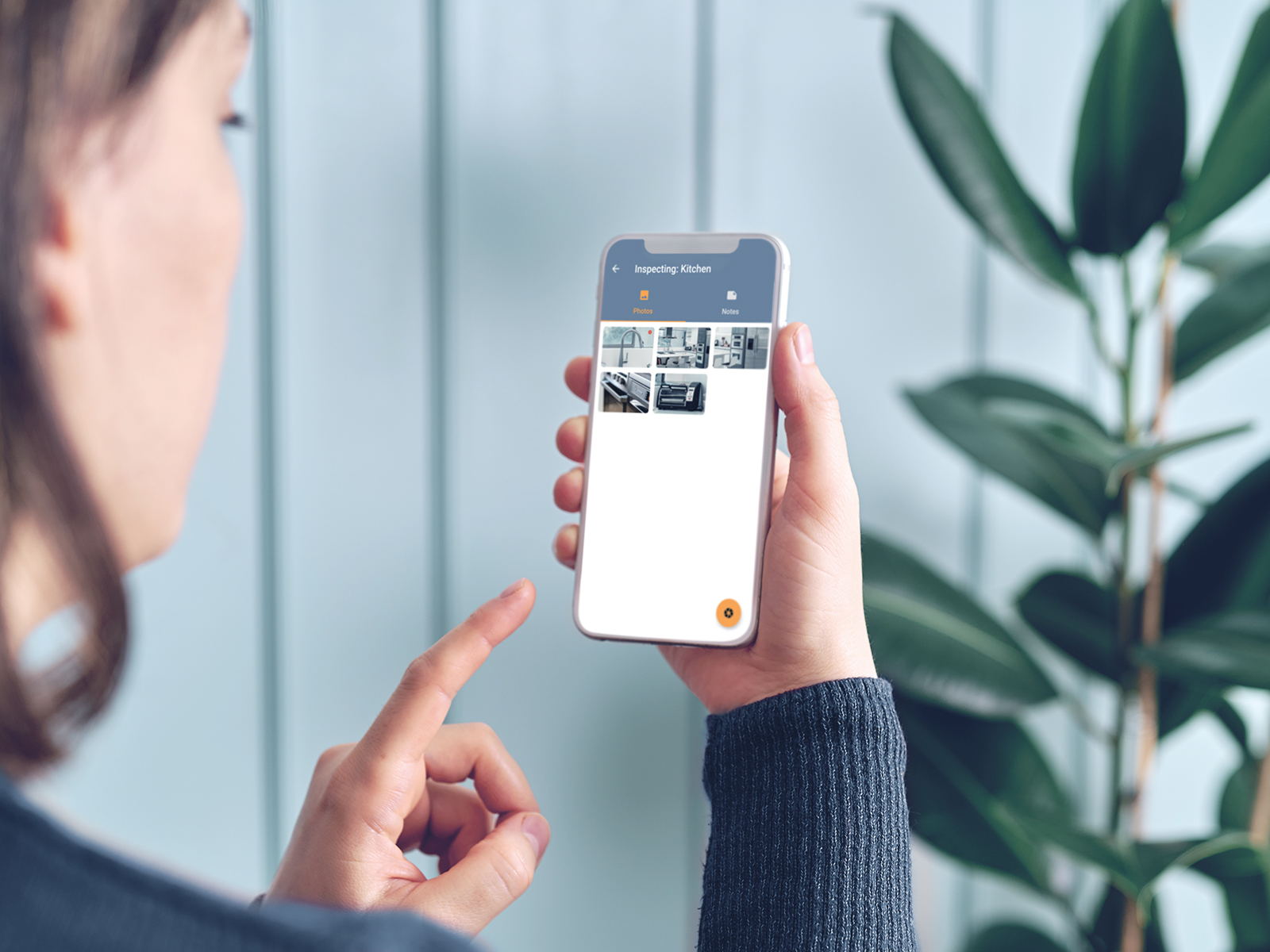 See how much you can save with PropertyMe
PropertyMe is Australia's largest and most complete cloud property management software platform. Pricing starts from $165 per month for up to 100 properties on the Basic plan and from $297 per month for up to 200 properties on the Standard plan.
Additionally, there is a one-off onboarding price that varies depending on your monthly plan. Use our pricing slider to see exactly how much your monthly plan and onboarding price would be. Once you're ready, book your free demo to see why thousands have switched.
Thanks for reading this blog on how much your business can really save with cloud software. You might also be interested in:
Let us know your thoughts on How much could your business save with cloud software? by emailing [email protected].