As a real estate business owner, you want to cut costs and grow your business at the same time. But you're often left scratching your head and wondering…how?
Enter Angie Wallwork of 360 Property Management Mackay. On average, she saves her business $3,437 every month.
That's $41,244 of cost savings every year.
She didn't have to make changes to her personnel. She didn't have to increase their workload. Instead, she freed herself up to focus on growing her rent roll.
…But how?
Earlier this year, Angie upgraded her property management software to PropertyMe and she hasn't looked back since.
PropertyMe is game-changing cloud property management software that you can access from anywhere, anytime. With built-in automation, comprehensive property accounting and messaging features, streamlined inspections, mobile app and client access, you'll have everything you need to manage your properties.
Not only that, there are a plethora of additional benefits that come with cloud property management software. These include reduced costs, scalability and increased efficiency, just to name a few.
This might sound too good to be true, but thousands of happy property managers can't be wrong. Here's how PropertyMe has helped Angie save $3,437 every month:
No more manual receipting
Prior to switching to PropertyMe, Angie would start work at 6:30am every morning and receipt rents until her team arrived at 8:30am. Now, she simply imports a bank file and lets PropertyMe do the data entry and balancing for her.
This means Angie saves 2 hours every morning, which equals 40 hours every month.
Total cost savings: 40 hours, which translates to $2,000 of cost savings, given that Angie values her time at $50 per hour.
EOM in minutes and no more manual backups
"Owner disbursements in PropertyMe is so easy. All completed in 15 minutes for 1,186 properties. No need for backups as PropertyMe does this automatically in the cloud."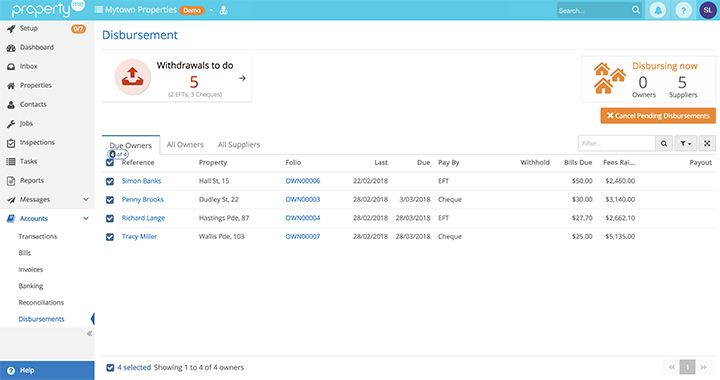 Previously, it would take Angie 3 hours to perform EOM on her server-based software, with EOM backups taking 2 hours. During this process, everyone had to get out of the system for 5 hours in total.
With a team of 15 staff, that would mean 75 hours of lost productivity every single month.
Even at the minimum hourly rate of $19.16, that's $1,437 of lost productivity which she's now saving with PropertyMe.
Total cost savings: 75 hours, which translates to $1,437 in cost savings.
In total, PropertyMe saves Angie's business 115 hours and $3,437 every month.
And we're just getting started. We haven't even accounted for the cost savings from reduced add-ons, nor have we delved into the productivity gains from PropertyMe's built-in automation and time-saving features.
What would you do with an extra 115 hours and $3,437 per month?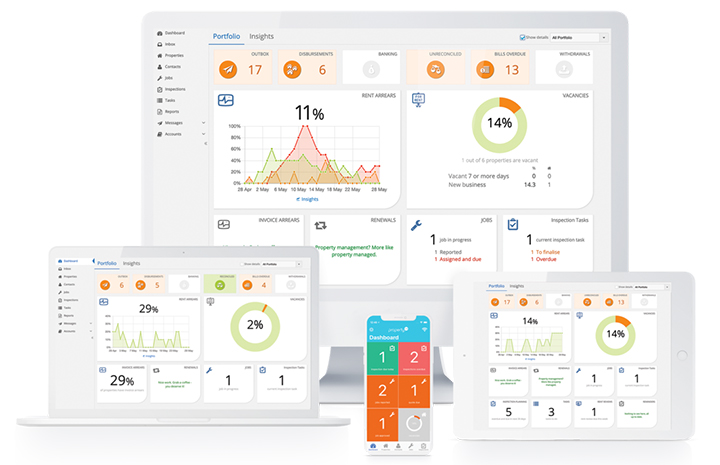 If you want to see PropertyMe in action, book your free demo today and see the difference for yourself!
Angie Wallwork is the Principal of 360 Property Management Mackay, a property management agency with 1,186 properties under management. The agency services the regions of Mackay, Sarina and the surrounding areas. Read her full PropertyMe Customer Story here.
If you enjoyed this blog post on How this Property Manager Saves Her Business $3,437 Every Month, you might also be interested in 6 Simple Steps to Choosing the Right Property Management Software [Free Checklist] and How PropertyMe is Different From the Competition.