Tara Smyth is no stranger to leading through change, having worked in the real estate industry for over 16 years. Today, she's the General Manager of LJ Hooker Mackay Group—a multi-office agency that services Mackay and the Bowen Basin region.
Despite her experience, nothing would have adequately prepared Tara and her team for the COVID-19 pandemic. Things took an unexpected turn in March with the announcement of social distancing measures and the closure of schools, state borders and non-essential businesses.
With many staff members needing to stay at home to look after their children for an extended period of time, LJ Hooker Mackay Group were quick to pivot and implement a remote work policy to ensure business continuity.
"When we moved to PropertyMe five years ago, it gave us the flexibility to create a remote work policy that allowed our staff to work from home if their child was sick. Over the years, we've tweaked the policy but we've never had to roll it out to this extent. We really had to put the wheels in motion because of the pandemic," Tara said.
"More than half of our staff have been working remotely for three or four weeks now. Everyone is spread out across Queensland, but we're working together as a team to serve our clients and keep the business running. This is new for us but we're all navigating these changes together."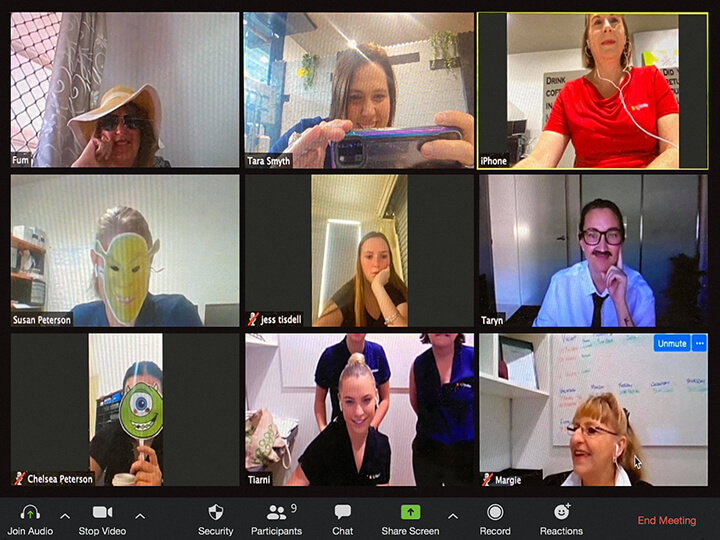 Tara believes that her agency has been fortunate to have transitioned to a cloud-based program many years ago. It made implementing a remote work policy relatively straightforward and secure compared to other agencies who have needed to access their data through remote desktops.
"We went from three office locations to essentially 10 so it was important to protect our business and client data. The fact that PropertyMe has two-factor authentication and a number of security features really put my mind at ease."
"Plus the ability for tenants to report maintenance via Tenant Access is massively advantageous to the industry right now. Previously, our staff would have had to visit the property to take photos, but now tenants can upload photos and comments from their phones. It has essentially stopped us from putting our teams and tenants at risk of community transmission."
"Another feature that has been helpful while working remotely is @mentions. It's great for accountability and transparency. It allows our property managers to know exactly what's going on in the portfolio while asking for collaboration from other parties in the team."
As a manager, Tara is able to use @mentions to check on team performance. If there's an @mentions message that a team member hasn't responded to, Tara is able to follow up on that to help her team members remove roadblocks and keep on task.
"I'm a lover of PropertyMe and have been since the time that we switched five years ago. It's a very user-friendly program that has made life easier. It has allowed my team to work remotely and I'm extraordinarily grateful for that."
Thanks for reading this blog on how LJ Hooker Mackay Group works remotely with PropertyMe. You might also be interested in:
Let us know your thoughts on How LJ Hooker Mackay Group works remotely with PropertyMe by emailing [email protected].