Seven is a number that has been associated with luck since the dawn of time. In fact, it's the most popular number in the world for that very reason. Today, PropertyMe turns lucky seven and looking back, we hit the community jackpot time and time again.
Thank you to everyone who has been part of the PropertyMe community thus far, especially those of you who have been with us since the very beginning. PropertyMe would not be what it is today without your goodwill, support and feedback.
To celebrate seven years of innovation, let's take a walk down memory lane with a brief history of PropertyMe.
The very beginning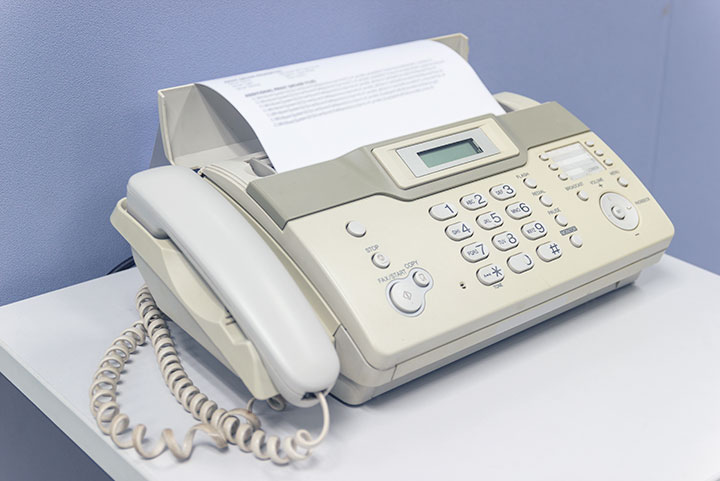 Just 10 years ago, property management businesses operated very differently. The sound of fax machines, phone calls and paperwork filled the air. Productivity was marred by hours of manual data entry and property managers were at the mercy of their server-based systems.
PropertyMe was born in the cloud in 2013 to solve these problems. The founders of PropertyMe identified seven key performance areas (Communications, Leasing, Inspections, Maintenance, Bill Management, Arrears and End of Month) and created true workflows around them.
For the first time ever, PropertyMe brought together the key functions of property management into one powerful cloud solution and allowed property managers to unchain from their desks, reduce add-ons and automate repetitive tasks.
The early years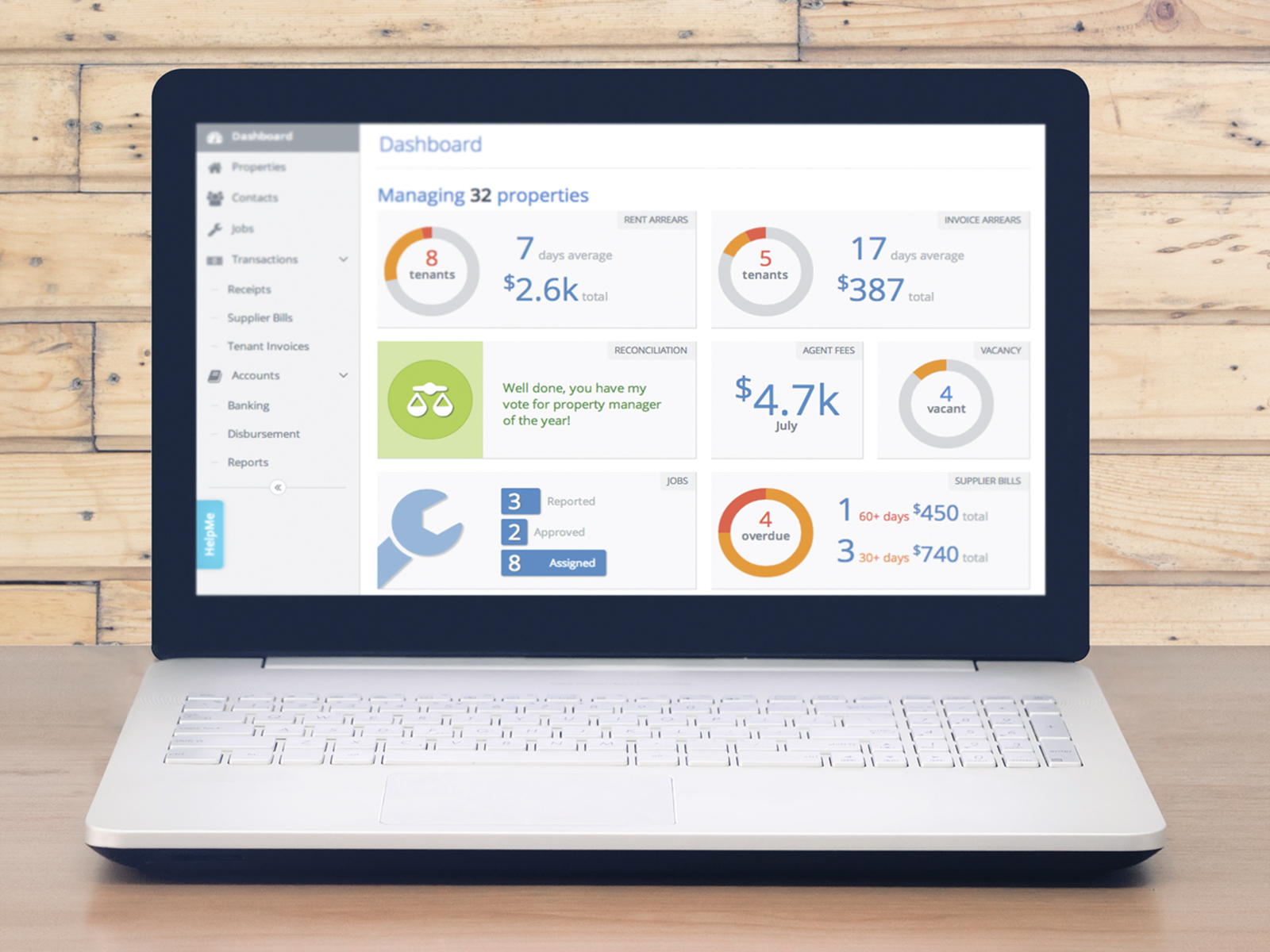 Our first tagline "Clever, easy, everywhere" was designed to highlight PropertyMe's clever automated workflows, ease of use and the ability to access portfolio data and tools from anywhere, at any time.
Sign-ups were slow at first. As a cloud-based platform, we were swimming upstream against a current of server-based software users. We heard principals chant the same mantra over and over again: If it ain't broke, don't fix it.
Fast forward a few months and a number of PropertyMe Partners joined the community to champion change in the industry. Internally, we developed our own proprietary migration tool—MigrateMe—to help agencies securely migrate their data into PropertyMe overnight. Not only did this provide principals peace of mind, but it also eliminated the risk of inaccuracies due to manual data entry.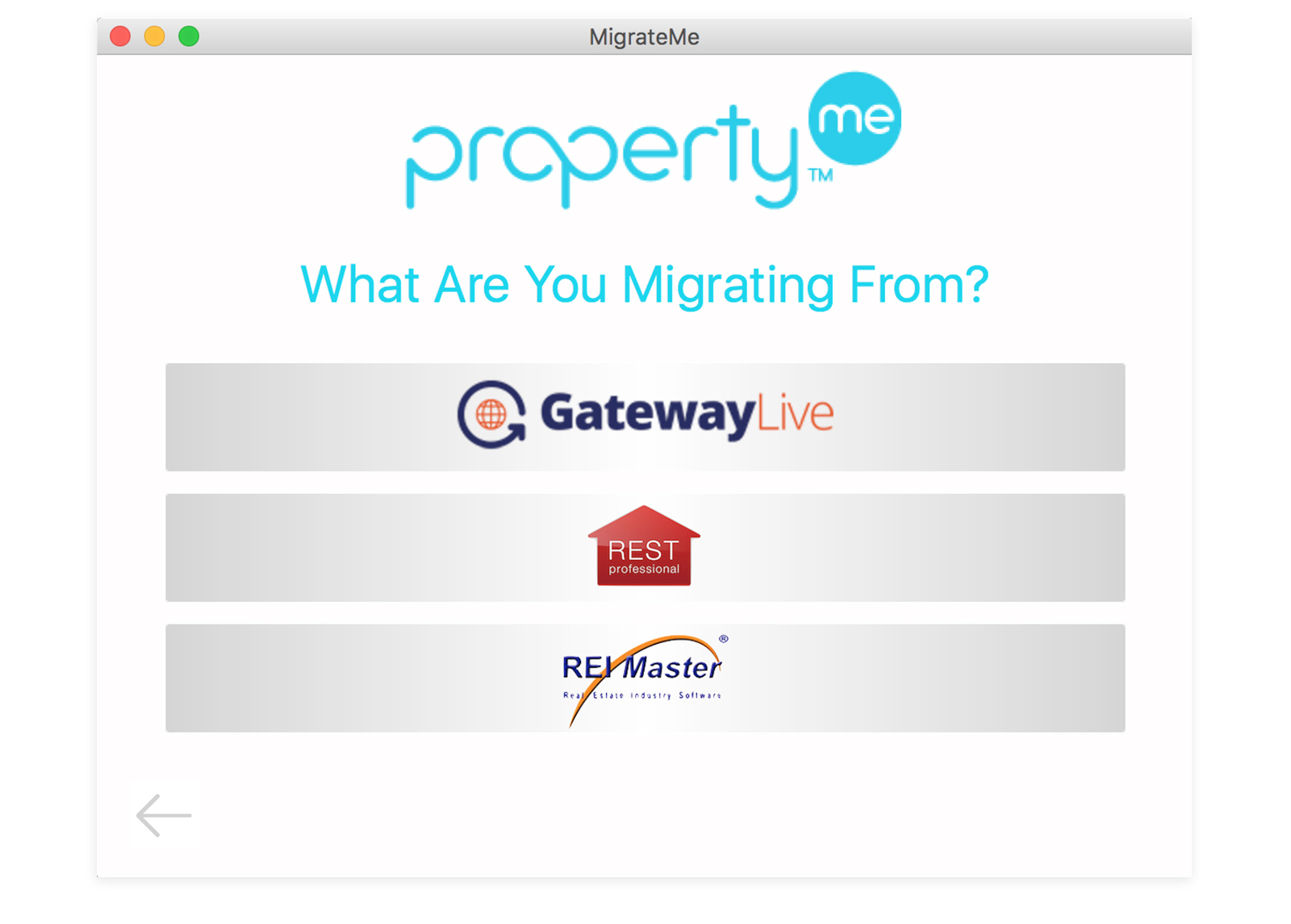 Thereafter, PropertyMe gained momentum via word of mouth. With more and more subscribers coming across from different systems, we expanded our MigrateMe offering to assist with transitions from Console Gateway, Console RPO, Rockend REST, PropertyTree and REI Master.

Our community was growing rapidly and we were extremely grateful. To better support our customers, we doubled our team and moved out of our first office at The Rocks and into a bigger office overlooking Hyde Park.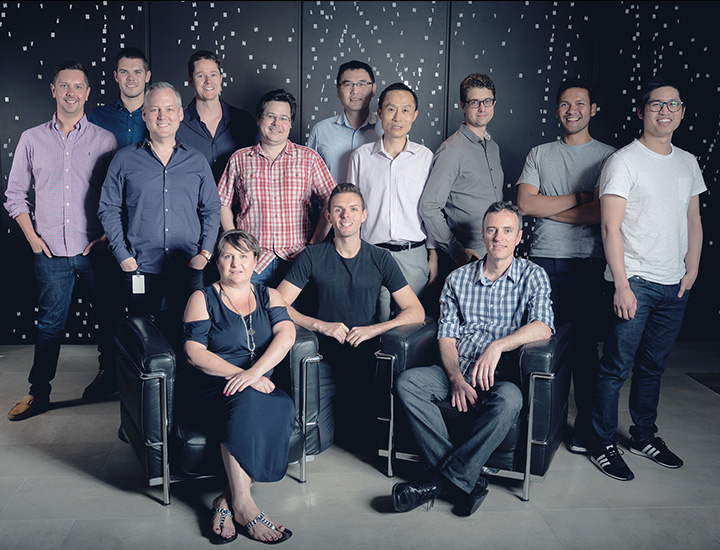 Full speed ahead
The past few years have seen PropertyMe hit milestone after milestone. After reaching 1,000 subscribers, PropertyMe became the preferred supplier of property management software for Hockingstuart, Ray White, Kay & Burton, OBrien Real Estate, Fletchers and Hodges.

Just last year, we celebrated 2,000 subscribers in April then 2,500 subscribers just four months later.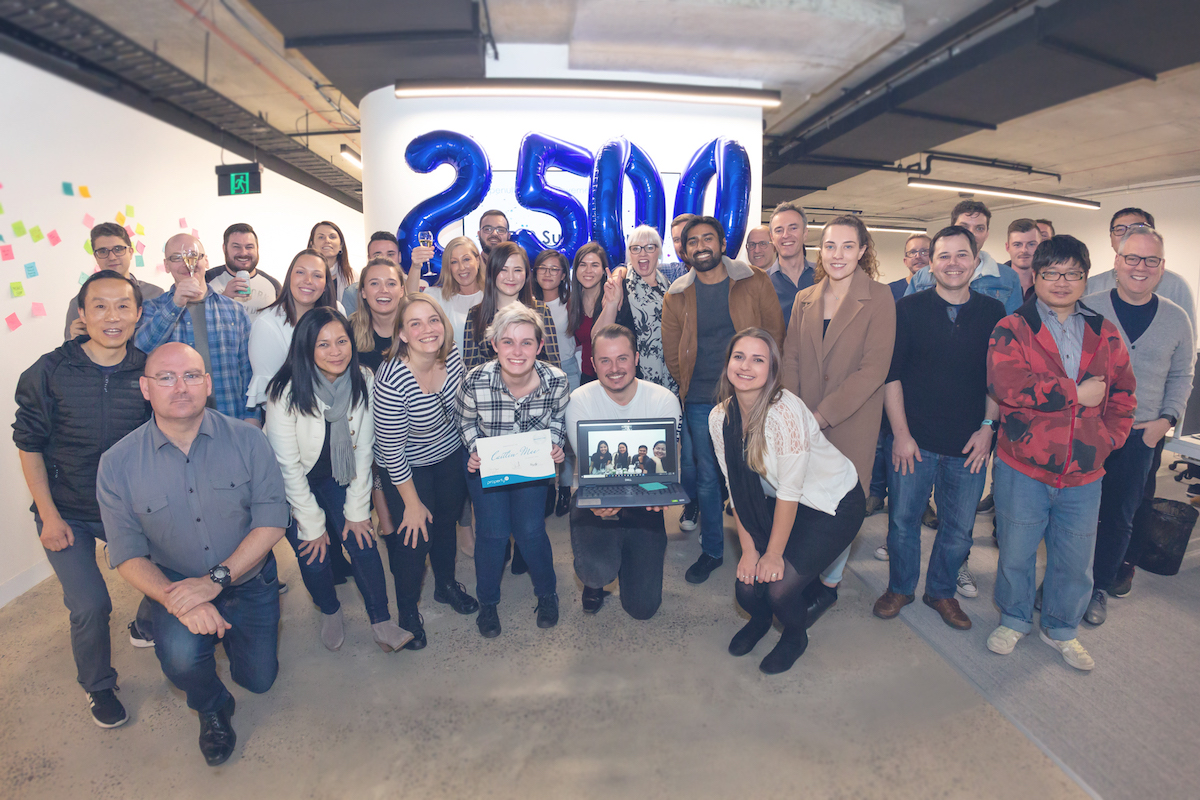 We also held our first Partner Conference, launched PropertyMe PRO, welcomed 19 new Partners and 15 new Integrators, and moved into a new office at Circular Quay to house our ever-growing team.

In 2019, we delivered more than 300 new features and enhancements to help customers save time, mitigate risk and improve their service offering. These included top-voted features such as the Change of Owner workflow, Reminders and @mentions, just to name a few.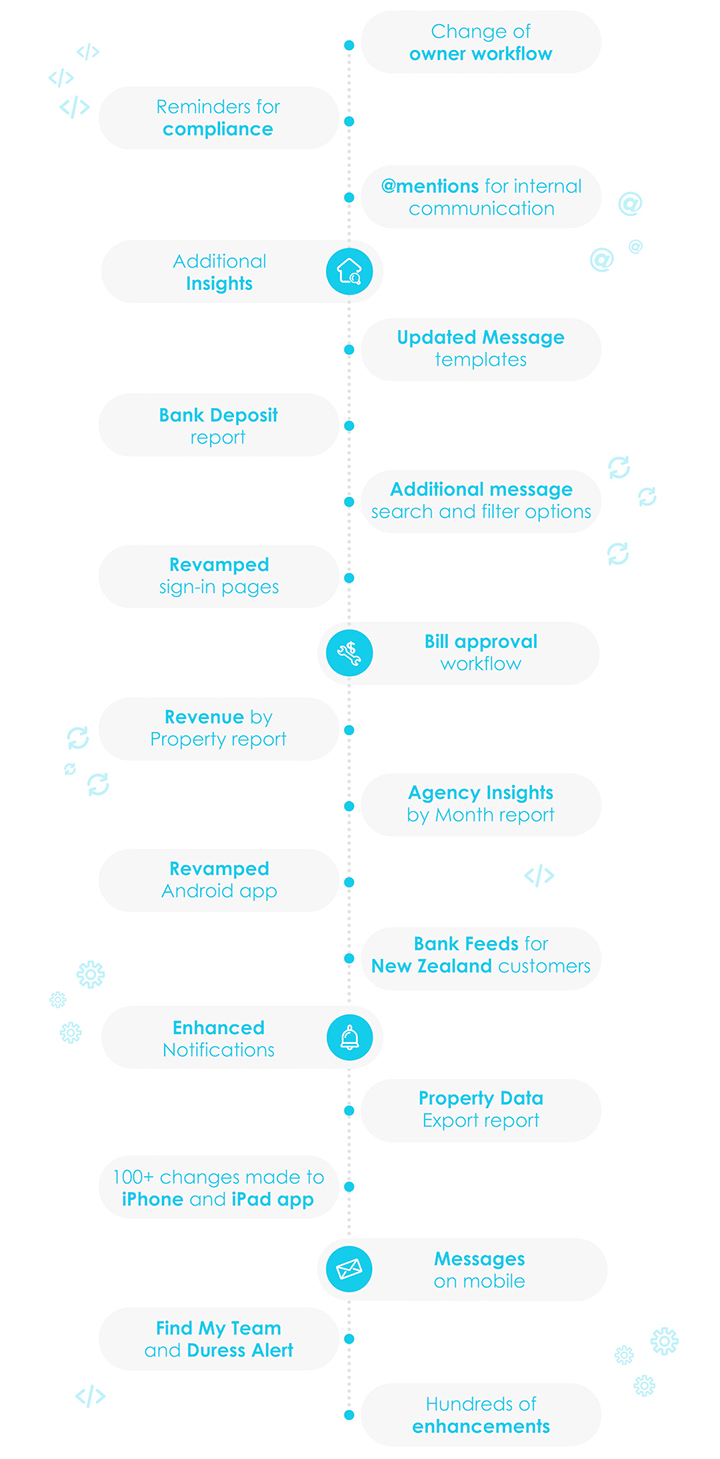 We capped off the year by launching the Official PropertyMe User Group to provide a safe space for members of our community to share stories, ask questions and learn from one another. The User Group has since grown to more than 1,000 members!
2020 and beyond
At the beginning of 2020, we rolled out an updated brand identity, website and Knowledge Base to create a more unified system and consistent user experience across our digital properties.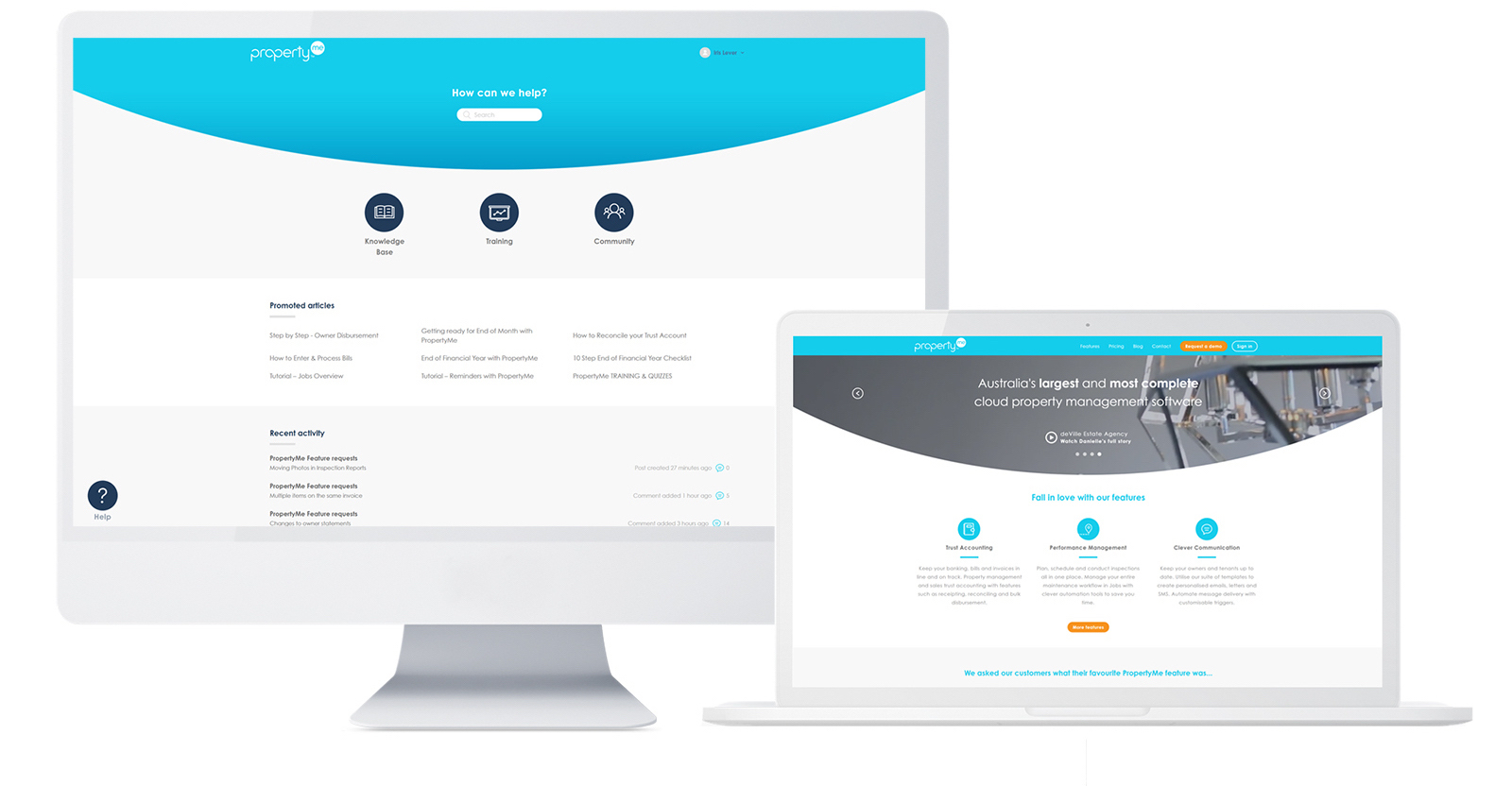 We also developed an answer bot and implemented live chat to better support customers and help them find the answers that they need faster than ever before. Subsequently, this reduced our first response time and increased our customer satisfaction rate.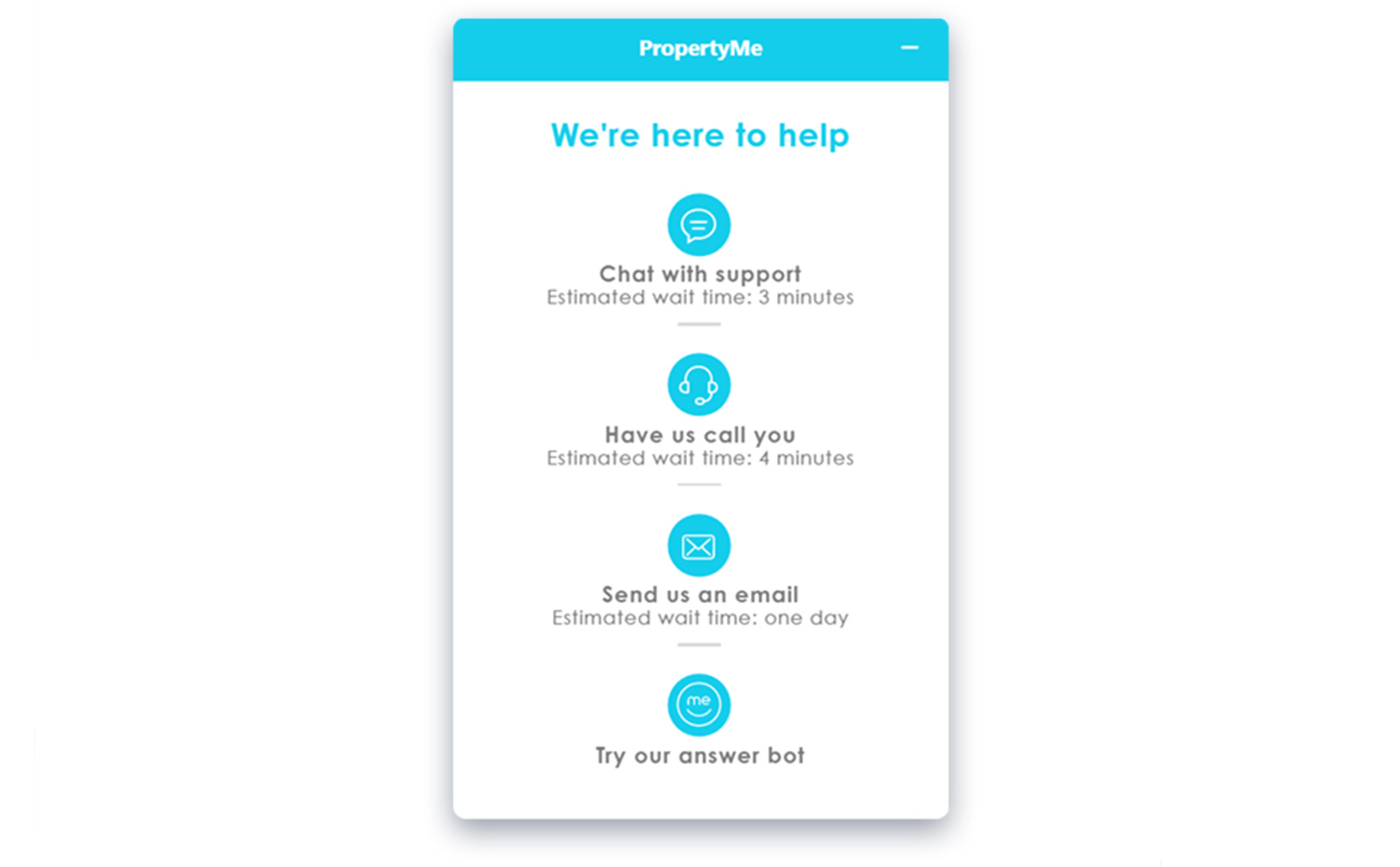 Three months into the year, we surpassed 3,000 subscribers and became the largest and most complete cloud property management platform in Australia and New Zealand.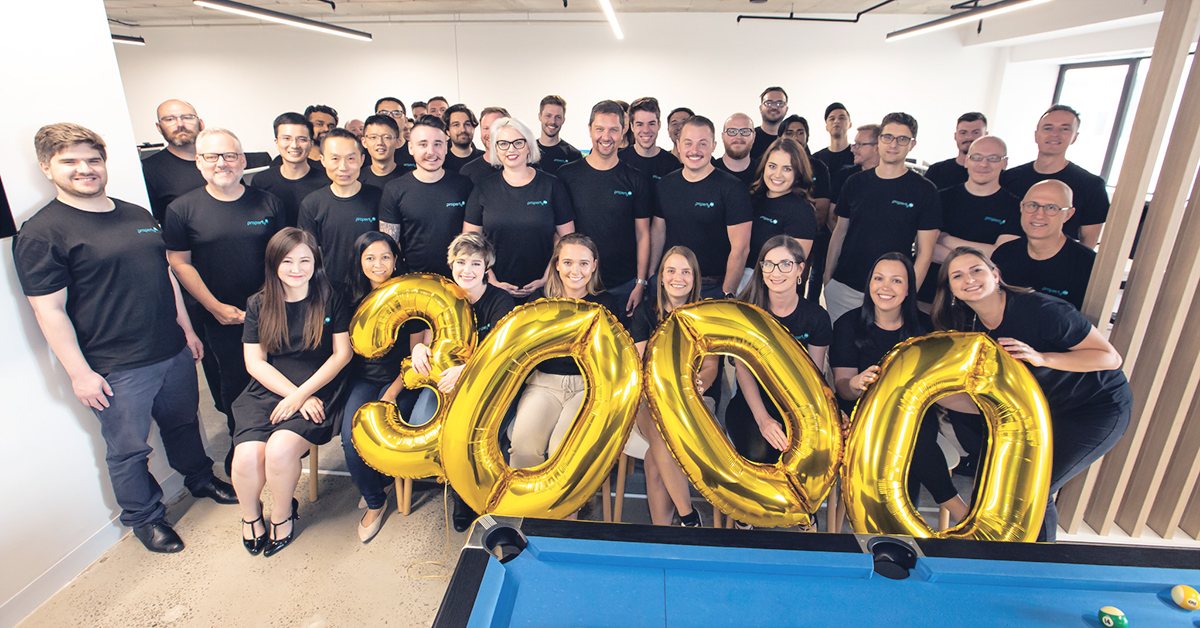 PropertyMe now assists the real estate industry in processing more than $1 billion every month and facilitates in excess of 4.1 million conversations, 1.5 million maintenance jobs and 1.1 million inspections annually.
None of this would be possible without our community of property managers, principals, trust accountants, administrators, Partners and Integrators, who have generously shared their experiences, feedback and time over the past seven years. Thank you to everyone who has been part of our journey.
Looking to the future, we will continue delivering features that genuinely simplify the business of property management and growing our comprehensive integrated ecosystem to empower customers with choice. We look forward to supporting the industry at large and helping you accomplish much more in the years to come.
Want to leave us a happy birthday note or comment? You can do so by emailing [email protected].