We're proud to announce that PropertyMe, one of Australia's leading PropTech companies, is now used by 2,500 cloud subscribers across Australia and New Zealand. This announcement comes just four months after our 2,000 customer milestone in April 2019.
With over thirty years of experience in the PropTech space, our founders had the unique advantage of starting PropertyMe from a blank canvas six years ago. Since launching, PropertyMe has delivered more than 1,400 features to help customers improve their service offering and to genuinely simplify the business of property management.
PropertyMe's 2,500th customer, McGrath Geelong, is excited to realise the efficiency gains from PropertyMe's automated workflows.
McGrath Geelong General Manager of property management Donna Cross said, "We love the automation and functionality of PropertyMe that will streamline tasks for greater efficiency."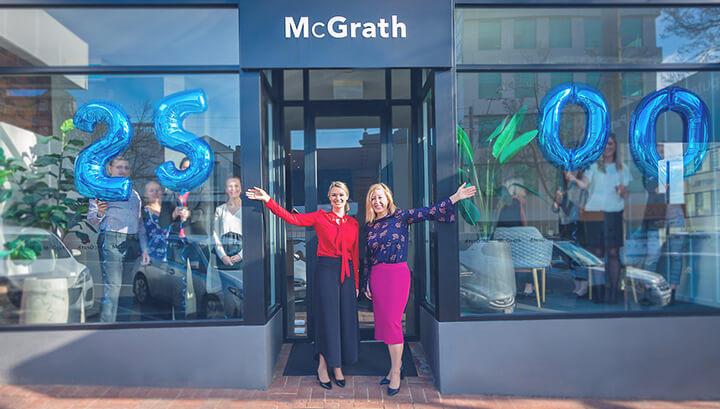 This follows a strong partnership with McGrath Estate Agents where PropertyMe was chosen as the property management software for company owned offices.
McGrath Estate Agents Head of Property Management Company Owned Offices Rob Fearnley said, "At McGrath, we have strict compliance procedures and after robust due diligences process we chose PropertyMe."
PropertyMe General Manager of Sales and Service Lisa Pentland said, "We owe the success of PropertyMe to our community and the wider real estate industry. There is so much goodwill in the industry, as evidenced by the willingness to share knowledge and experiences, and work collaboratively to make a positive impact on the industry."
"By keeping those lines of communication open, we've been able to create an intuitive and innovative solution that services agencies of all sizes and business structures, ranging from fewer than 50 properties to more than 7,000 properties under management."
Pentland believes that the industry is just starting to feel the profound impact of digital transformation in increasing efficiencies, reducing overheads and creating a unique competitive advantage.
"Digital transformation should be a customised experience that is highly dependent on the needs and preferences of each business. We aim to empower customers to choose the kind of experience that they want – whether that's a single holistic solution or an integrated ecosystem, PropertyMe offers both."
We look forward to continuing to work with the PropertyMe community to improve and grow our software to support the property management industry.