According to the Property Council of Australia, women now make up 52% of non-leadership positions across all spectrums of the Australian real estate industry. Yet, women only account for 25.9% of senior Australian property leadership positions. While the industry has come a long way in recent years, there is still much to be done as we forge ahead into the future.
To celebrate International Women's Day 2020, we profiled seven incredible women in the Australian real estate industry who have blazed their own trails and succeeded in markedly different ways.
Leanne Pilkington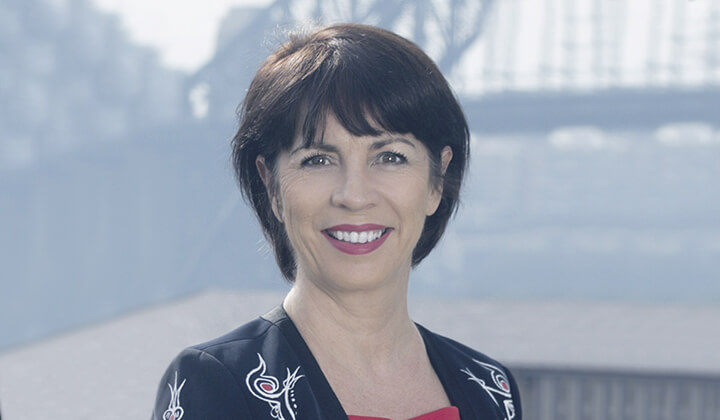 Leanne Pilkington is the President of the REINSW, Managing Director of Laing+Simmons and Founder of Real Women in Real Estate (RWIRE). Most recently, Leanne was named the Most Influential Woman in the Property Market at the Annual REA Excellence Awards and was recognised by the Daily Telegraph as one of the top 100 most influential people in Sydney.
Real estate was always in Leanne's blood. Having grown up in a family with three real estate agencies, Leanne spent her weekends answering phones and learning the family trade, before becoming a licensed real estate agent.
During her time in the family business, she touched on all aspects of real estate—property management, sales and business development—before deciding to try something new. After a short stint in recruitment, Leanne worked in retail and commercial property management for 10 years before landing a job at Laing+Simmons corporate.
"It'll be my 25th year at Laing+Simmons this year. I started as the marketing manager and moved up to general manager then finally managing director about five years ago."
Over her 30 plus years in the industry, Leanne is most proud of her work shifting the culture in Laing+Simmons.
"Now people that know Lang+Simmons would say that the culture of the organisation is one of our strongest points. So I'm really proud of that. I'm also honoured to be the Managing Director of Laing+Simmons and the second woman to be appointed."
In addition to that, Leanne is the second female president of the REINSW and the first president that they have asked to stay for a second term.
Leanne looked to her mother as a role model while growing up—she felt a strong sense of empowerment seeing her mother juggle full time work while raising three children. Over the course of her career, she has received support and guidance from more mentors than she can name—Ann Jackman, Joe Sita and Tony Anderson, just to name a few.
When asked about the best advice that she has ever received, Leanne said that she lives by the words of her good friend Rik Rushton:
If you don't value the person, don't value the feedback: In this day and age, the positive and negative live online forever—take what you may from it.
Be the good that you want to see: You can't change other people's behavior. All you can do is change the way that you respond to it.
Fiona Blayney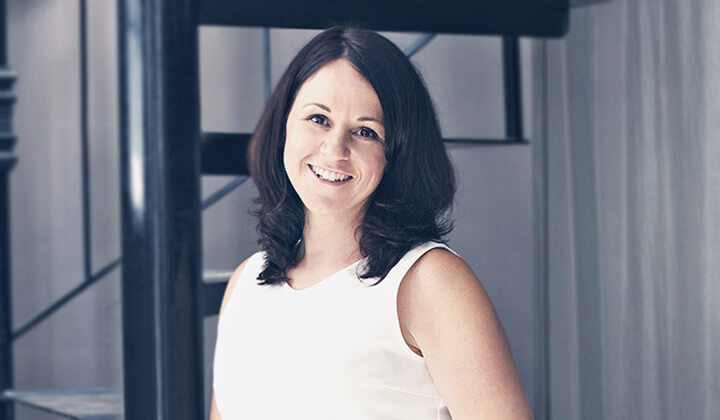 Fiona Blayney is the CEO and Director of Real+, a training, consulting, recruiting and outsourcing business that services the real estate industry. In addition to that, she's a regular keynote speaker and has organised one of the biggest real estate conferences in Australia for the past 18 years.
While work experience brought Fiona into the real estate industry at an early age, it was the relationships, opportunities and challenges thrown her way that kept her there. From conducting open for inspections before she could drive to flourishing as a property manager and business development manager, to coaching real estate big wigs in the United Kingdom before starting her own business, Fiona has certainly thrived in an ever-changing industry.
Yet despite her monikers and achievements, when asked what she does, Fiona proudly said that first and foremost, she's a doting wife and a mother to three wonderful children.
"I feel a sense of accomplishment when I look at a picture of my husband and kids. I have the balance that I've chosen for our family and I'm living that. Managing our world as a team, being able to drop my kids off at school and being involved in the P&C, that's an accomplishment for me."

Second to that, Fiona is extremely proud of the growth of her business and the growth of her clients. She smiled as she reflected on the past 14 years of business ownership.
"Going from one person in my second bedroom to a team of 13 in the business, plus ancillary service providers that we have…watching those people, I feel that they're my accomplishment."
"Last night I was chatting with one of the guys I coach as he had a few things he needed to do. He said something along the lines of 'it's all because of you'. And it's not because of me. It's because of him. But the sentiment behind what he said was so powerful."
Fiona attributes her success to invaluable advice, guidance and frameworks from the likes of Bernie Bolger, Darren Bagshaw, John McGrath, Liz Wiseman and Paul Buckingham, just to name a few.
To cap off, here are three values that Fiona lives by:
Transparency: Have transparent, open conversations with yourself, your clients and your team. As long as it comes from a place of love and care, you should talk about it.
There's no such word as can't: It's an excuse. Everything is a choice and it's okay to make choices, but you have to own your choices.
Forget about perfection: Don't let perfect get in the way of good.
Laetitia Jones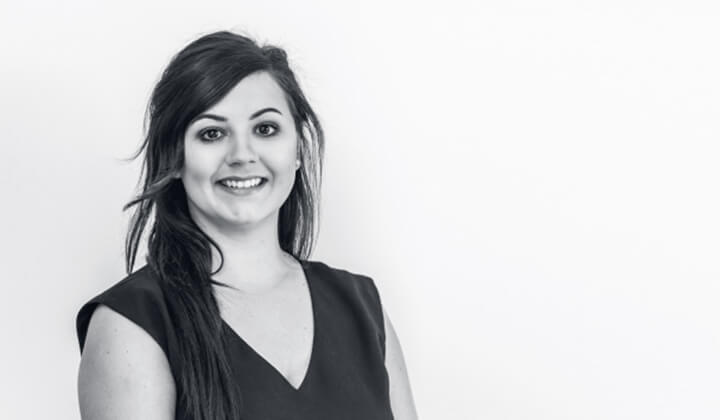 Laetitia Jones is an award-winning property manager at Home Specialist Property Management in the Central Coast. Most recently, she was named REINSW Residential Property Manager of the Year in 2019 and RETG Property Manager of the Year in 2018.
Speaking to Laetitia, it was immediately apparent how much she loves the industry and the clients that she services—it just spilled out of her.
"I'm definitely a people person, and in property management, we deal with people every day. It just so happens that we specialise in properties. I absolutely love that. I love that not one day is the same and I love that we're essentially problem solvers too."
But property management wasn't always in the books for Laetitia. More than a decade ago, Laetitia was working in the hospitality industry when she was ready for a new challenge. She had applied for two roles at Home Specialist Property Management before landing her start in the industry as a receptionist.
In subsequent years, Laetitia diligently worked her way up to property officer then property manager then senior property manager. Today, she's 2IC to the Managing Director, Tennille Mugridge, winner of the REINSW Operational Leadership award in 2019.
Laetitia says that one of her biggest achievements is winning the REINSW Residential Property Manager of the Year award in 2016 and 2019. "I personally think that's one of the most prestigious awards you can win in real estate. I was absolutely shocked to win it, and so humbled."
The recognition opened up doors for Laetitia and she was presented with the opportunity to share her experiences in property management at two Real Estate Training Group conferences and was featured in an episode of Real Estate Hot Topics hosted by Lee Woodward from Real Estate Academy.
Laetitia attributes much of her success to her boss, Tenille, who has pushed her to reach for the stars both personally and professionally.
"She inspires me every day. She just always wants the best for everyone in our office and a lot of the doors that have opened up for me have been because of the opportunities that she's given me. So I owe a lot of my success to her."
For the next generation of property managers out there, here is Laetitia's main takeaway:
Don't take things too personally: When something goes wrong, it's human nature to stress about it and try to fix it immediately. But some things will be out of your control and you can't always fix it straight away and it's not productive to stress about it all night long. Experience will teach you that as well.
Sadhana Smiles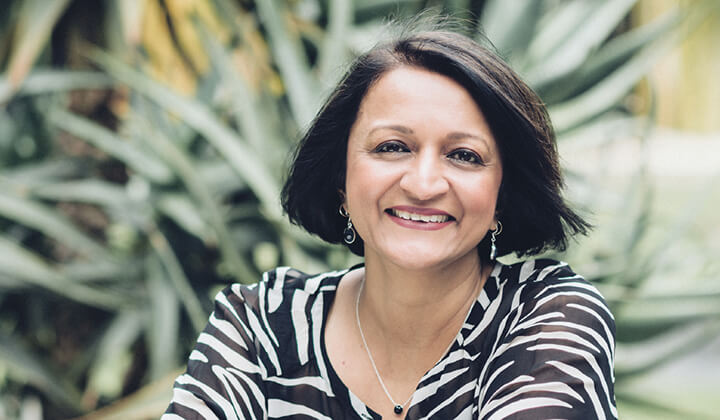 Sadhana Smiles is the CEO of Property Management at Harcourts International, Director of Harcourts Move, author, keynote speaker and Founder of Links Fiji, an organisation that focuses on improving women's health in Fiji. In addition to that, she has been named one of the most influential women in Australia by the AFR, a top 50 industry influencer by Elite Agent and won the Victorian Telstra Business Woman of the Year, among other accolades.
Sadhana is an advocate for diversity, equality and mental health in the workplace and beyond. She's currently working on an independent whitepaper that highlights the need for a shift in training and culture in the industry. To date, she's collected over 1,000 survey responses from property managers across Australia and New Zealand.
"How do you create a balance that makes you put your home life first? One that allows you to leave your work behind when you leave the office, so that you're not waking up at 2am in the morning worrying about things on your to-do list."
"We really need to change that paradigm for property managers. Because if we don't, we'll lose good people, and when that happens to businesses, it has a whole range of ramifications."
When asked about how she got her start in the industry, Sadhana said that it wasn't a deliberate decision to pursue a career in real estate some 32 years ago. "I sort of fell in love with the people and the offices that I worked in. Then before I knew it, I had made a career out of it," explained Sadhana.
Starting off as a receptionist, she worked across different sectors in the industry before landing a job at one of the biggest property software companies in the 90s. Subsequently, she became the General Manager at an agency in Sydney before moving into a CEO role.
On career highlights, Sadhana considers being named Victorian Business Woman of the Year and being named one of the most influential women in Australia two of her greatest achievements.
"Nobody else in real estate has won those two awards and I was up against some pretty strong competition in Australia for those awards. My other career highlight was being one of a handful of females appointed into a CEO role in Australia at a time when there were hardly any female CEOs in the country."
Over the years, Sadhana has been inspired by strong women like Julia Gillard, Rosie Batty, Michelle Obama, Hilary Clinton, Indira Gandhi and more.
"I've taken elements of what I like about what they've done or what they've said or how they've led their life. And I've learnt off that and applied that to my life in my own way."

Finally, here are two life mantras that Sadhana lives by:
There but for the grace of God go I: Remember to give back to those that are less fortunate than yourself. This is what drives and motivates Sadhana on a day-to-day basis.
Never forget where you've come from: Sadhana will always remember her roots in Fiji and the children that she looked after. She founded Links Fiji to give back to her community.
Eva Judge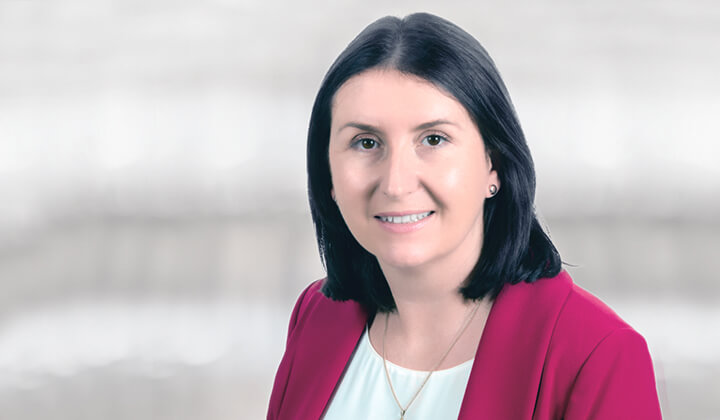 Eva Judge is the General Manager of Operations at Affordable Staff, an international outsourcing business that services the real estate industry.
Several years ago, Affordable Staff started as an online marketing company specialising in websites and social media for real estate agents and property managers. But eventually, Eva saw a gap in the market and expanded into real estate outsourcing. The first office was established in Punjab in India and it quickly grew to 96 staff. Before she knew it, they had opened up a second and third office.
Today, Affordable Staff operates out of the Philippines and predominantly handles administration tasks like lease renewals, application processing and maintenance requests for real estate agencies in Australia and New Zealand.
Yet, Eva honed her management skills many years ago while working in retail. She had become the youngest female store manager at a large retail company before being promoted to learning and development.
"Learning and development was my passion. I love teaching people and I love being able to help people. So I felt really quite comfortable in that department."
After watching the company grow from 60 staff to 1,350 staff, Eva left the company to join her husband David at Affordable Staff. She channelled all her learnings from the retail industry into growing the business and loved that she could dedicate time to both business and family to achieve a healthy balance.
When asked about her greatest accomplishment, Eva said "I'm most proud of creating a positive and family-oriented work environment where people want to come to work. It's easy to go out there and open up an office and fill it up with bodies, but at the end of the day it comes down to developing a culture that fosters growth."
"It has been a huge journey to get there as well. When you're dealing with an international business, you're dealing with international laws and international government agencies, both in Australia and also in another country. It's quite an undertaking, but a very exciting one at that."
Additionally, Eva is proud that most of her management team is female and that people in her company volunteer their time to give back to their local community. Just a few years ago, her team put together over 4,500 food parcels for those in need.
Over the years, Eva has received guidance and advice from a number of people, but one that stuck out was her previous employer, Maxine.
"When I was in my early twenties, I admired her. But I also disagreed with quite a number of things she was doing at the time. I had a very strong employee mindset back then and I was just thinking about how her decisions made me feel. I didn't think about her huge responsibility for 300 to 500 staff, and the fact that she was looking at the bigger picture and the cultural piece the entire time."

When asked about the best advice she's ever received, Eva said the following:
Don't take it to heart: There can be a lot of chit chat within the industry, and it can be very confrontational, but ultimately, it doesn't matter what others think of you if you're striving to the best that you can be.
Ella Geaney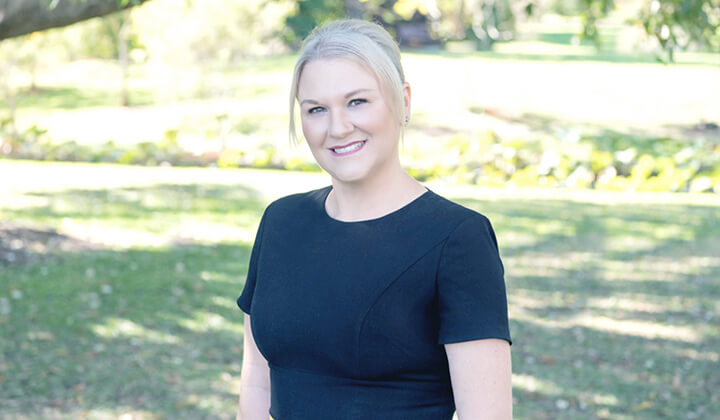 Ella Geaney is the Director of the award-winning Ray White Geaney Property Group, the largest solely owned real estate franchise in Townsville. She was also recognised as Ray White Queensland Business Development Manager of the Year in 2014 and 2015.
When asked how she juggles running a business (that's essentially three businesses) and being the mother to four children, Ella said that structure was key.
"Luckily for me, my business is based 10 minutes from where I live. So I'm able to drop my kids off to school in the morning, pick them up from school in the afternoon, and still be able to pop back to work in the evenings and just finish off what I need to for the day."
Ella had always possessed a strong work ethic. She had got her start in the industry as a receptionist and sales admin before moving into property management at 16 years of age. She served the local community in this capacity for several years before moving to England to travel and work in the real estate industry.
During her two years abroad, Ella tried her hand at sales with Barnard Marcus and managed properties for Go Native, an agency that leased property to celebrities like Madonna in London.
Subsequently, Ella returned to Townsville and worked for Harcourts Townsville City before purchasing the business in 2010. This year marks 10 years of business ownership for Ella.
"I'm most proud of accomplishing the culture and the structure that we have in our business. I've been lucky enough to work with some extremely passionate people and we've managed to build a really solid customer-centric business. Because of that, we have really good Google ratings and word of mouth."
Ella has a deep appreciation for female industry leaders like Stacy Holt and Jodie Stainton who have paved the way for other women. She admires their passion for changing the dynamics of the industry and their depth of knowledge and experience.
"Jodie is a really passionate, beautiful person and she's just been someone that I look up to and a person that I will often ring for advice when I have moments of crisis or self doubt."

Lastly, here are some pearls of wisdom that Ella lives by:
Take care of your staff and deliver on your promises: If you promise someone something, then you should deliver on that promise.
Be courageous with your decisions: Don't be afraid to put those changes in that other people don't. You need to believe in yourself and what you can achieve in the industry.
Tamara Corfield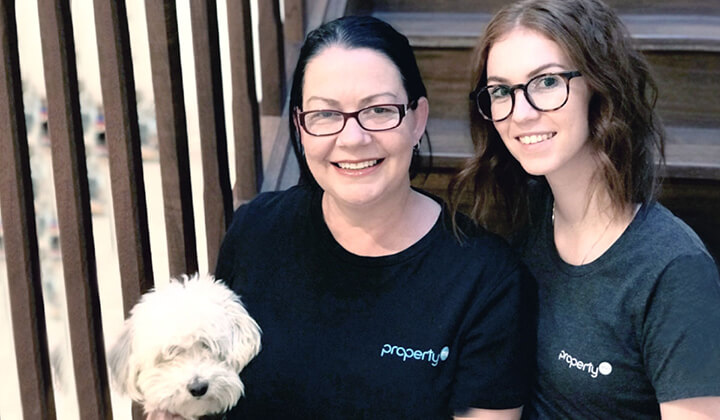 Tamara Corfield is the Founder of Balance Rec n Roll, a business that specialises in trust accounting assistance, property management administration and software training for real estate agencies around Australia.
Like many, Tamara had started in the real estate industry as a receptionist before becoming a property manager for a number of years. Thereafter, she worked for one of the biggest property software companies in the 90s, rising up the ranks to National Training Coordinator before purchasing an office and becoming the youngest fully licensed principal.
"My mum and I ran it as a rent roll real estate property management office and held training sessions for property managers as well. We used to have property managers come in and we'd train them on how to use software to best manage rent rolls in a live environment."
When Tamara sold her office in 2006, she had achieved the highest selling price per property for a rent roll in Queensland.
When asked about her role models, Tamara laughed and said that her mother was the strongest female influence in her life.
"She was the first registered builder in Queensland who ran her own building business. In a male dominant industry, she rose up the ranks to become the Vice President of the Queensland Master Builders Association. That's pretty cool."
Tamara cited Lee Dalrymple as another strong female influence. They had met while Tamara worked as a receptionist at Professionals Manly at the beginning of her career.
"She's not only a great friend, but if I have a question, Lee is the one I go to. She'll always tell it like it is and she has so much empathy and experience in the industry."
Last but not least, for the past three and a half years, Tamara has run Balance Rec n Roll with her business partner Chloe Briggs. The two women had hit it off while working at one of the most exclusive agencies in Brisbane, and the stars aligned a few years later when demand for Tamara's services grew organically and Chloe had just left the agency.
"I couldn't have done it without her," remarked Tamara.

To cap it off, here are some words of wisdom from Tamara:
Treat everyone as an equal: Stay curious and learn from everyone. It's always good to get a different perspective and learn from everyone that you encounter.
Don't judge a book by its cover: If you do, you might miss out on the best tenant, employee or friend you will ever find.
Thanks for reading! You might also be interested in Australian Property Investor Report 2020: A Decade of Change and Industry Experts Reveal Real Estate Predictions for 2020.
Let us know your thoughts on International Women's Day 2020: Leading Women in Real Estate by emailing [email protected].