A lot happened in Australian real estate in 2017. There were changes to the First Home Owners Grant, the launch of a handful of rent-bidding apps, speculation around build-to-rent possibly solving our housing affordability woes, the rise of real estate robots and automation and talks of bitcoin making Australian real estate history.
More importantly, 2017 saw a few of the bigger traditional property software companies make the transition to the cloud (where we've been all along). Without further ado, here's the PropertyMe Year in Review 2017: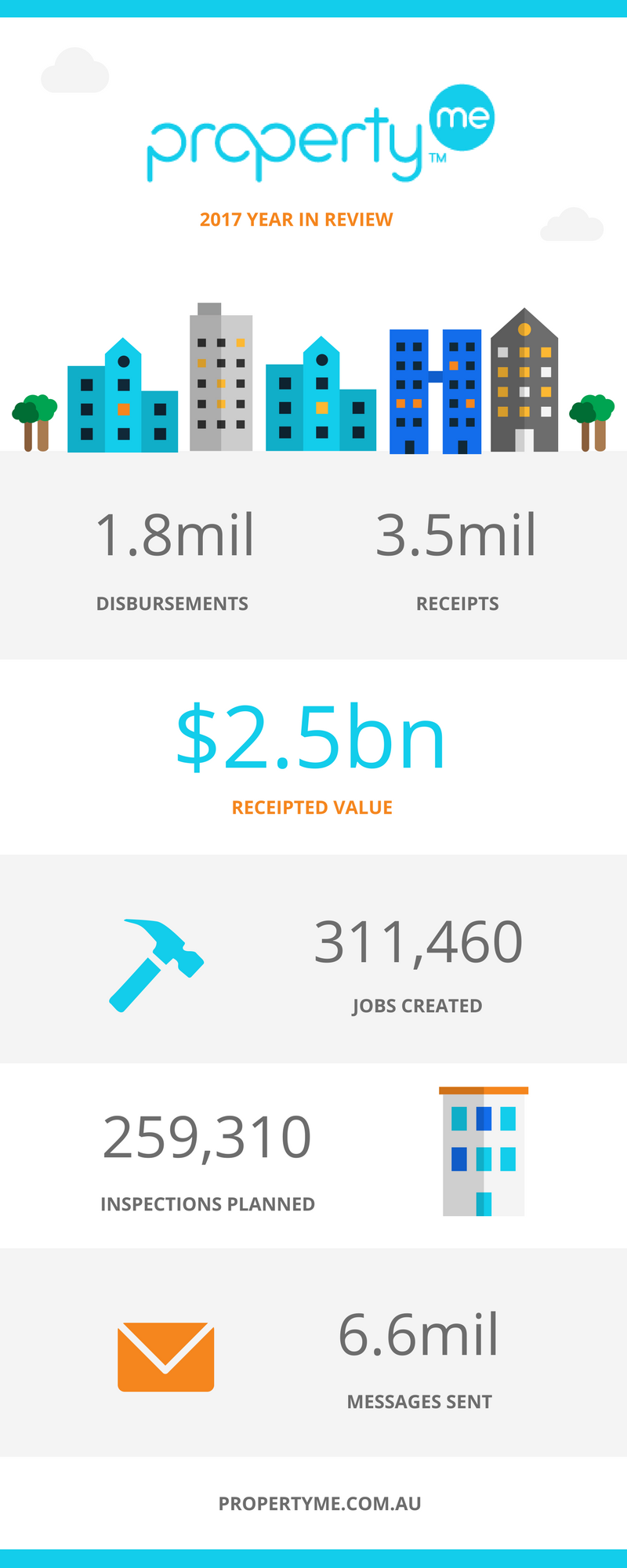 Fuelled by 1,034 cuppas, our dev team worked hard on features like the Messages Inbox, Job Quotes, PropertyMe Android manager app, rent arrears graph, email branding and additional automation, just to name a few. And we've got a lot more big features in the pipeline for 2018. Get excited!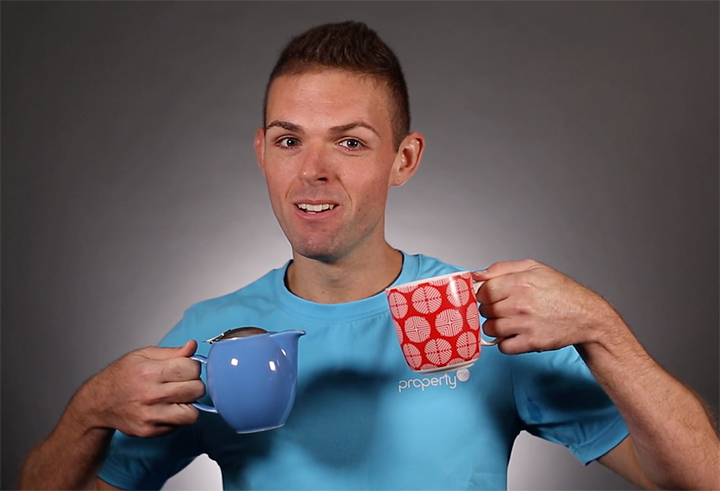 +50,000 brownie points if you remember which Update Video this picture is from.
We've also redesigned our blog, made more videos (and wrote two blogs on essential real estate videos and the best apps you can use to make them) and ramped up our overall content for property managers, principals and agents alike.
If you ever have any content requests, queries or kind words, be sure to send an email to [email protected]. Alternatively, if you'd like to submit a feature request, be sure to do so here. We love hearing from you!
If you'd like to learn more about PropertyMe, check out our features and book a free demo when you're ready. Our product specialists are always happy to walk you through our software and answer any questions you might have.
Hope everyone had a safe and happy holiday period. Now it's onwards and upwards! If you're looking to kick old habits, check out 5 Surprisingly Simple Tech Hacks To Boost Your Productivity and stay in the know by listening to the Best Real Estate Podcasts for Australian Agents 2018.
Hopefully you enjoyed our PropertyMe Year in Review 2017. If you have any questions or comments, please leave them down below.