Amidst Australia's growing housing affordability issues and surge in long-term tenants, more and more developers are looking at the build-to-rent model to fill demand.
The build-to-rent or multi-family model is one of the most popular asset classes in the United States and has seen recent success in the United Kingdom too. It involves developers building residential apartments and leasing them long-term rather than selling them outright.
Ken Morrison, chief executive at Property Council says build-to-rent has "enormous potential" and that the new asset class could bring much needed supply into the Australian housing market to ease the housing squeeze.
In fact, it comes as a surprise that build-to-rent hasn't taken off in Australia as there are benefits for both developers and tenants. Developers can construct a larger volume of assets at a faster pace and accelerate delivery as the absorption of rental units is higher. This not only increases output but also de-risks the development and benefits of urban regeneration and placemaking.
Meanwhile, tenants can benefit from more stable rental conditions, increased quality of on-site management, longer leases and greater flexibility to redecorate, allowing tenants to feel more at home.
Will build-to-rent lock buyers out?
One argument against the build-to-rent model is that it will further reduce the chance of potential homeowners purchasing an apartment as build-to-rent stock is retained by developers and investors. This not only limits the supply of apartments on the market but can also drive prices up.
Nevertheless, Chris Eves, RMIT built environment expert professor remains optimistic. Rather than seeing it as locking buyers out, Eves tells news.com.au that the model "opens up another investment opportunity and an alternative to buying a house".
"If an institution, say a residential real estate investment trust wants to be an investor, then a lot of mum and dad investors could purchase shares in a trust, so they get the rental income, but there would also be more liquidity because if they decided to sell, they're not actually selling a property but a share of the building which would be a lot quicker than selling on the residential market," says Eves.
As home ownership becomes more and more unattainable in Australia, build-to-rent could be seen as a better investment option for many people.
Australia's first build-to-rent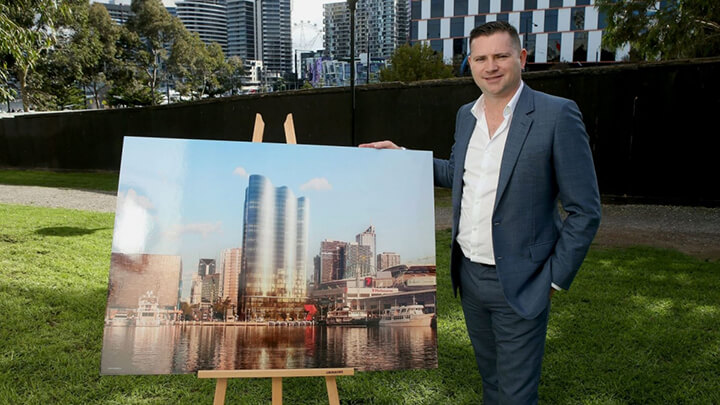 Early next year, Salta Properties will begin construction on Australia's first build-to-rent mixed-use development in Docklands, Melbourne. The property will be centrally located at 699 Latrobe Street and will feature 260 apartments and a 170 room five-star hotel. The project is set to be completed in 2020 and will offer long-term leases of five or ten years.
If you enjoyed this blog post, you might also be interested in Three Rent-bidding Apps to Disrupt Australian Rental Market and The Rise of Real Estate Robots and Automation.
Did we miss anything in Build-to-rent Building Hope for Australians in Housing Squeeze? Please let us know in the comments below.