A rental revolution is looming as three rent-bidding apps have their sights set on the Australian rental market. Last month, Domain reported that the controversial US rent-bidding app Rentberry would be launching in Australia in the coming months. Soon after, LiveOffer and RentWolf announced that they would be following suit.
These rent-bidding apps are essentially the "eBays of renting", automating the tenant application process and creating online marketplaces for prospective tenants to bid against each other for rental properties.
Let's take a closer look at each of these three rent-bidding apps:
Rentberry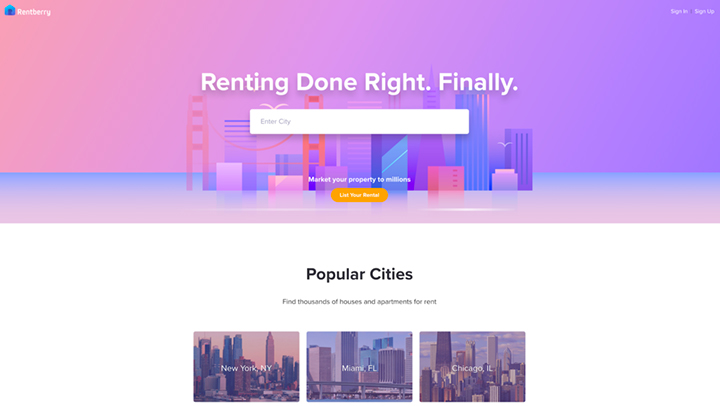 San Francisco-based Rentberry was launched last year and positions itself as a "transparent home rental service and a price negotiation platform uniting tenants and landlords". It allows landlords to list their properties for free, screen and vet tenants, e-sign contracts, collect rent and even claims that "landlords rent their properties 30-40% faster".
To increase transparency, tenants are able to see the current highest bid as well as the total number of bidders. Tenants can also bid on the security deposit for the rental property in an attempt to sway landlords.
Post auction, landlords can then choose their tenant based on the highest offer or a number of other factors including the tenant's background and credit rating. If successful, tenants will be charged a fee of $25 USD.
LiveOffer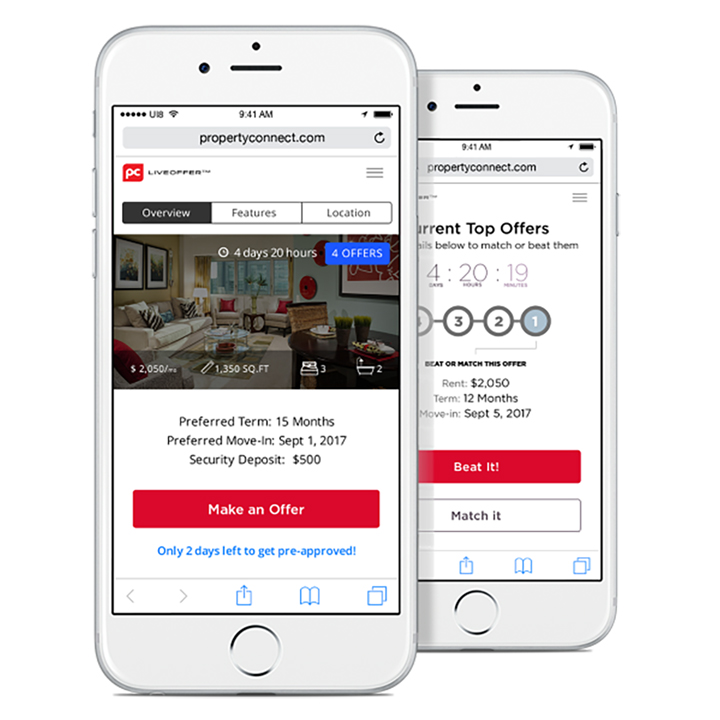 Launched in 2014, Los Angeles-based LiveOffer was developed by real estate technology company Property Connect. Tim Manson, founder of Property Connect told Domain that LiveOffer is "not a bidding system but an offer system", immediately distinguishing itself from Rentberry.
While Rentberry ranks applicants based on rental price, LiveOffer's algorithm ranks applicants based on lease duration, prospective move in date, security deposit, rental price and credit history.
Manson explained "we provide tips and tricks, an advice engine, to suggest how you can get the property by not pushing up the rent, [but] by putting a more preferred term in, such as a moving date … Competitors that have come out that are just purely bidding, they're people from technology having a go at trying to push up rents. We're not about that and we're not about knocking out agents".
In fact, LiveOffer will seek to sign up property managers and agents rather than landlords with the recent appointment of Charles Tarbey, Chairman and owner of Century 21 Australasia as Chairman of Property Connect. Trials of the LiveOffer platform have already commenced in select Century 21 offices in Western Australia and Victoria in preparation for its launch in Australia.
RentWolf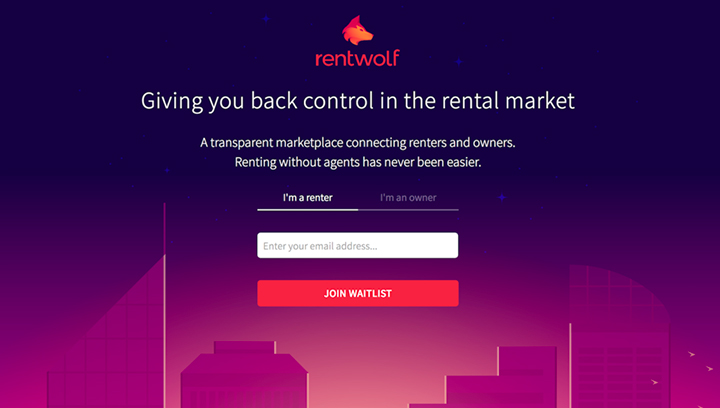 Meanwhile, Australian-owned Rentwolf may be the middle ground between Rentberry and LiveOffer. The platform allows tenants to provide a value proposition that includes more than just their preferred rental price and aims to mitigate the need for property managers and agents.
Chris Martino, founder of Rentwolf said that "a tenant no longer has to compete with other high offers. They can show the marketplace the value that they have with their own rental history, experience and profile".
What does this mean for the Australian rental market?
While rent-bidding apps aim to bring transparency back into the rental market, they have been faced with plenty of criticism from housing experts with concerns of rent inflation and increased competitiveness.
Ned Cutcher, senior policy officer for the Tenants Union of NSW said that "bidding wars are really only designed for one thing – and that is to push prices up".
Meanwhile, Yaelle Caspi, policy officer for the Tenants Union of Victoria said that "rental bidding privileges tenants with more to spend and makes it harder for low-income tenants to compete for properties. This is particularly concerning at the lower end of the market where affordable housing is already so scarce".
Moving forward, both tenant unions are pushing to make rent-bidding illegal with Consumer Affairs Victoria reviewing the topic under the Residential Tenancy Act.
If you enjoyed this blog post, you may also be interested in Airbnb Threatens To Shake Up Long-Term Rental Market and How Virtual Reality is Transforming the Real Estate Industry.
What are your thoughts on rent-bidding apps? Please let us know in the comments below.