Looking for the best property management software in Australia?
We could give you the whole spiel about how PropertyMe is Australia and New Zealand's largest and most complete cloud property management platform, but don't just hear it from us.
Here are 14 PropertyMe reviews from property managers, principals, general managers and trust accountants who use PropertyMe.
1. Mobile property management
After extensively researching property management platforms, John Carey, Head of Property Management at Harris Real Estate decided to upgrade to the PropertyMe cloud.
"It offers our staff the ability to operate as mobile managers, provides multiple views of property and personnel records on one contact card, enables flexible document management and the ability to provide exceptional customer service and communication via online landlord and tenant portals," Carey explained.
"PropertyMe offers an easy to use interface and suite of features to best suit our day to day operation with no business downtime."
2. Better experience for customers
Rebecca Halton, CEO at LJ Hooker City Residential | Mandurah said that PropertyMe has allowed her to find new efficiencies in her business. With the time saved, her staff have been able to focus on more important matters such as nurturing relationships.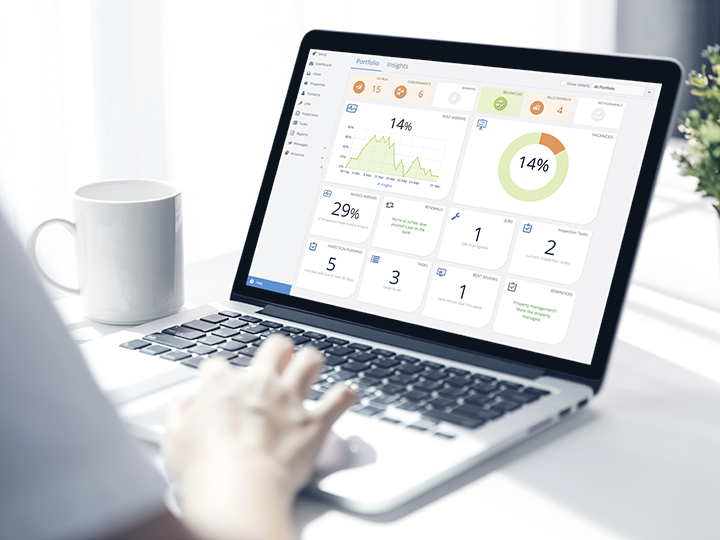 "Our cost of management has decreased and allows our property managers to manage more properties all the while creating a far better experience for our customers," Halton remarked.
3. Very user-friendly
Katie Pickering, Director at Hodges said, "In the 12 months that we have used PMe all staff have loved how user friendly it is especially the routine inspection app."
Along with the PropertyMe web app, the PropertyMe Manager apps and InspectMe tenant inspection apps for iOS and Android are included in Basic and Standard Plans.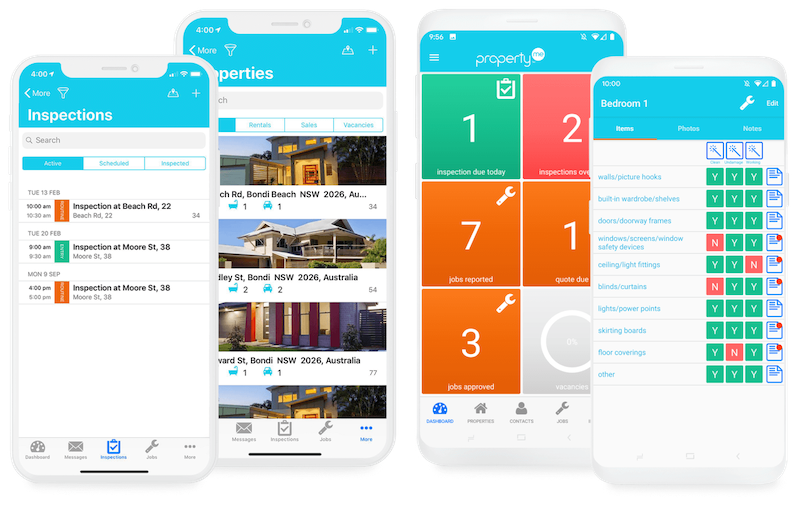 Pickering and her team also love PropertyMe's maintenance workflow. "Maintenance is also a lot easier to manage and complete once invoice received."
Learn more in PropertyMe Feature Spotlight: Jobs.
4. Constantly evolving
Dave Skow, Director at RE/MAX Elite had used "a clunky server-based system" before making the switch to the PropertyMe cloud and found that it made a world of difference.
"After undertaking a really extensive review on all of the cloud-based products on the market, it was clear to me that PropertyMe was the superior choice." Skow revealed.
"We love the freedom that the cloud-based software affords us and I appreciate how much time my team now save on things like end of month which would be a long and painful process with our previous system."
"It is constantly evolving based on our feedback, it just keeps getting better and better. My only regret is not changing over to PropertyMe sooner!"
5. Automated workflows
Andrew Oscari, Director at Next Level Asset Management recognises that "having the right technology is essential to providing exceptional service."
"PropertyMe has truly enabled this by streamlining our everyday portfolio management using automated workflows and features such as Owner & Tenant Access," Oscari said.
By automating repetitive processes around communications, trust accounting, arrears, bill management and more, you can mitigate the risk of human error caused by manual data entry while dramatically increasing efficiency.
Learn more about the incredible ROI of property management software.
6. Phenomenal support
Evelyn Thomas, Principal at Thomas Property praised PropertyMe's world-class support team and market-leading platform. "The support we have received has been phenomenal and it has been a pleasure to have an intelligent team to converse with during times of need on training."
"We have tested multiple property management systems and PropertyMe is by far the most superior cloud based system available on the market," Thomas asserted.
7. Easy reconciliation and disbursements
Angie Wallwork, Principal at 360 Property Management Mackay used to start work at 6:30am every morning to manually receipt funds before her staff arrived at 8:30am.
"Now with PropertyMe receipting, I download a file from the bank, import it into PropertyMe and it reconciles receipts. PropertyMe does the whole process in less than 20 minutes," Wallwork said.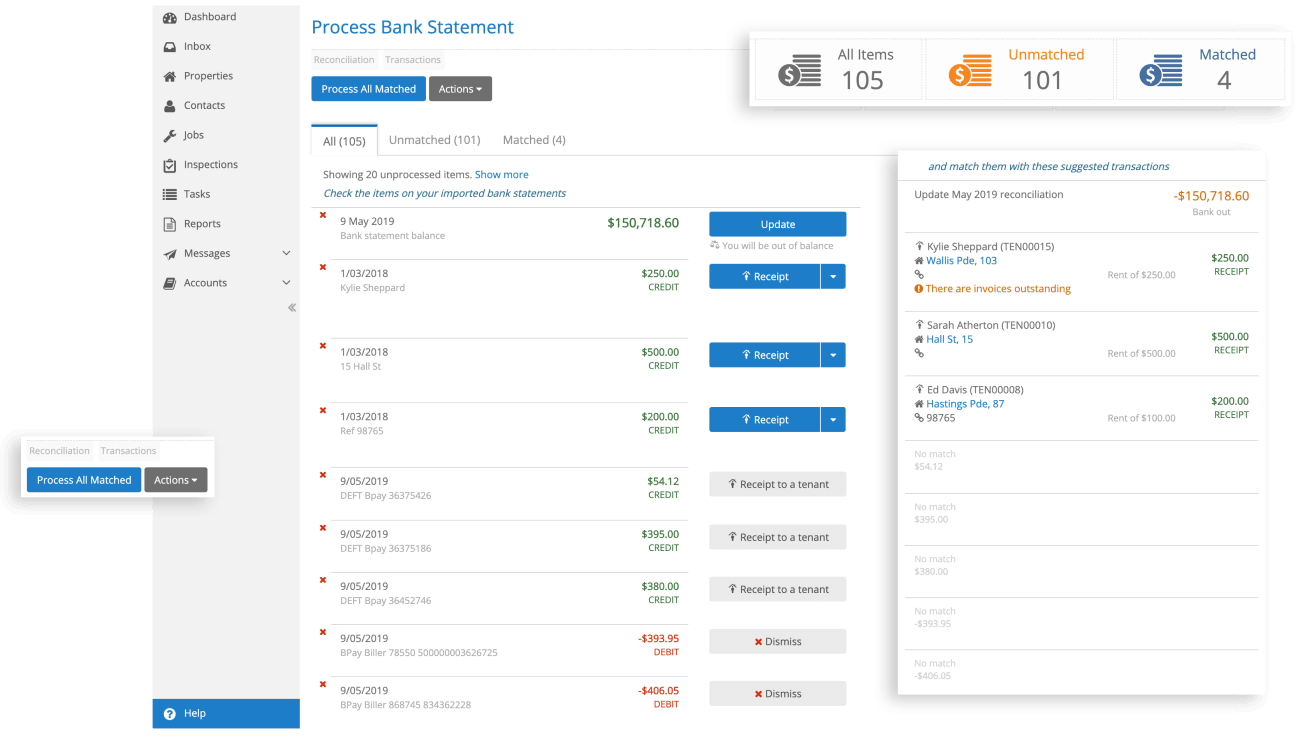 "Owner disbursements in PropertyMe is so easy. All completed in 15 minutes for 1,186 properties. No need for backups as PropertyMe does this automatically on the cloud."
Read more in PropertyMe Customer Story: 360 Property Management Mackay.
8. Benchmark of a good system
Brad Minhinnick, Principal at Link Living Property Management said, "I could not speak highly enough of this product. Constantly evolving and bringing out new features, this is the benchmark of a good property management system."
Since our inception in 2013, we have delivered more than 1,750 features, enhancements and workflows to help improve our customers' service offering and make their lives simpler every day. Read more about our journey in PropertyMe turns 7.
9. Seamless transition
According to Glenn Hardman, Principal at Ray White Geelong, "The transition to PropertyMe, as it happened with me, was seamless. It was so easy. I would strongly recommend it – it's the way to go."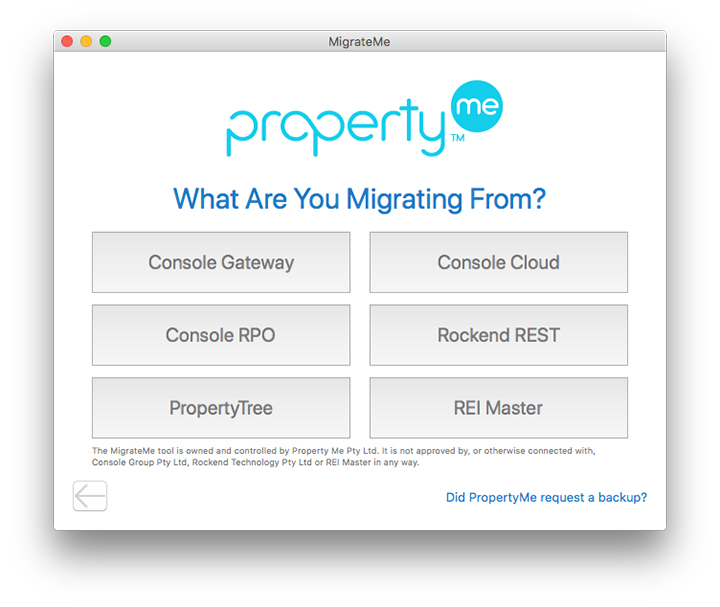 With PropertyMe, you can be up and running in no time with our unmatched Onboarding Journey and comprehensive migration tool — MigrateMe. Currently, it's available for REST, Console Gateway, Console Cloud, Console RPO, REI Master and Property Tree transitions.
Read more about migrating your property management data.
10. Unprecedented business confidence
Michael Estephan, Principal at Estephan Realty expressed, "I have never felt so confident in a system knowing it was the best decision for my business."
"The integration from our old system to PropertyMe was the most simple transition and we were able to recreate our company database and reconcile up to that date by the first day of training. Highly recommended."
11. Increased efficiency and transparency
Luke O'Kelly,Principal at Ray White West End recalled, "We migrated to PropertyMe almost 12 months ago. It was the best IT decision we have made to date."
"Both the time efficiency and client transparency have made massive improvements to our business. Our Property Managers have gained hours per week back from efficiencies gained by moving to PropertyMe. I recommend PropertyMe to every business owner and property manager."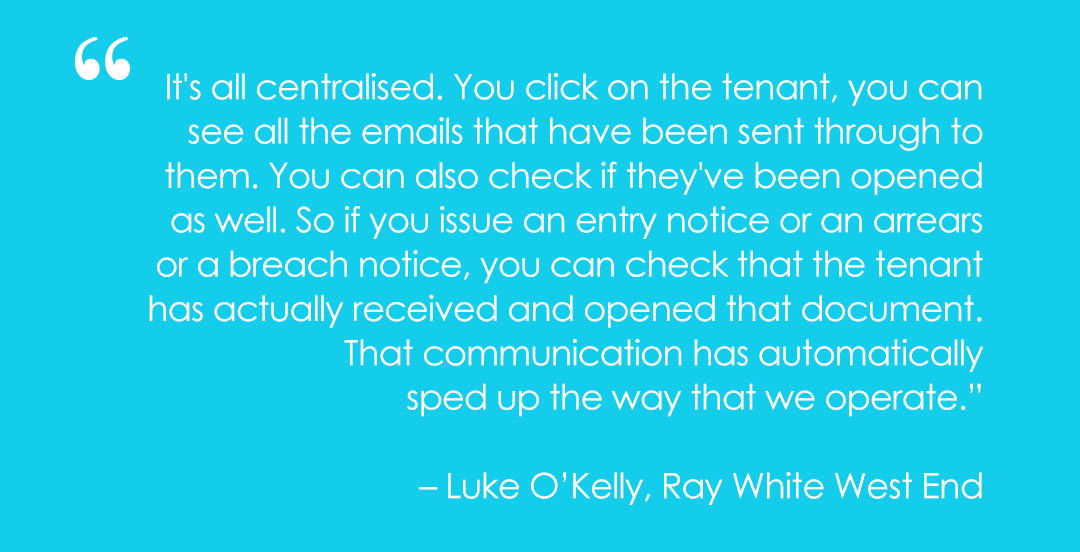 Read more in PropertyMe Customer Story: Ray White West End.
12. Security and recovery
Prior to switching to PropertyMe, deVille Estate Agency used legacy property management software and stored their data on local servers. It was only after their data was held ransom that they switched to PropertyMe. The ease of recovery and increased security of cloud property software (256-bit SSL encryption is the same used for internet banking) was their saving grace.
"Aside from our reports and photos, all of our previous financial statements and owner archives would have been lost had we not stored that data in PropertyMe," explained Danielle Hajidavid, Senior Property Manager at deVille Estate Agency.
Read more in PropertyMe Customer Story: deVille Estate Agency.
13. Owner and tenant portals
Rhys Standley, Managing Director at Just Property Management had high praise for PropertyMe. "PropertyMe is pioneering property management in this new economy and leading the industry with customer focused, dynamic interaction and task-based capabilities," Standley.
In particular, he was highly impressed with Owner and Tenant Access. "Owner and tenant portals enable real time financial statements, coordination of maintenance and management of property from anywhere. PropertyMe gives flexibility and freedom for all property managers and is the new currency in the workplace."
14. Trust accounting is a breeze
Michelle Sayers, Head of Operations at OBrien Real Estate loves PropertyMe's cloud-based nature and automated trust accounting workflows.
"Being a cloud based platform has made it easy to work with both in the office and out on the road there is no worrying about getting into a program through a server. Trust accounting is a breeze, as is the day to day running of the portfolio," Sayers said.
"There's no need to worry about getting into the program through a server anymore," added Patricia Forscutt, Property Management Co-ordinator at OBrien Real Estate.
Learn more about the benefits of cloud property software.
See for yourself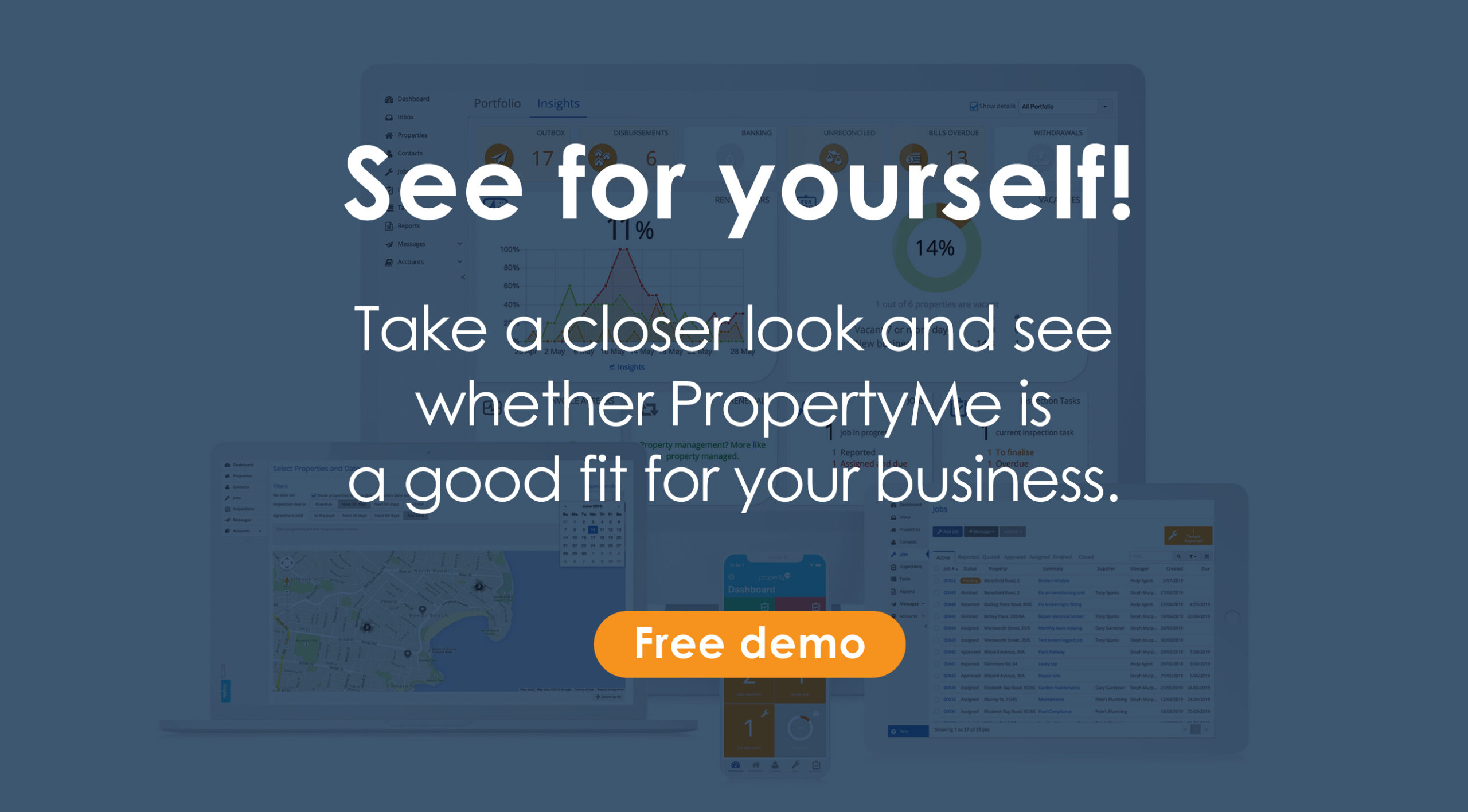 If you're looking to upgrade your software, book a free demo today to see why thousands of property managers have switched to the PropertyMe cloud.
Thanks for reading this blog on PropertyMe reviews! You might also be interested in:
Let us know your thoughts on PropertyMe reviews: Hear it from these property managers by emailing [email protected].