In our mission to make life easier for Property Managers, we have the privilege of developing features that Landlords love!
Why not share the benefits with new clients and prospects?
We've created six communication templates for Property Managers to use to demonstrate how PropertyMe provides value. Add them to a proposal, create social media posts, brochures or simply include them in your monthly newsletter and make sure your landlords know about the tech advantages your agency offers.
1. Landlord Access: Your bird's eye view of your portfolio
With a complete helicopter view of your investment, our property management and trust account software, PropertyMe allows you to see everything your Property Manager can. From maintenance jobs, routine inspections, financial statements and how much money is held in your account in real-time. All of your investment information is accessible via a secure client portal or mobile app, giving you full visibility from the palm of your hand, 24/7.
2. Tenant Access and mobile app
Similar to our landlord portal access and mobile apps, tenants can stay on track with payments, lease documents, and easily access their Property Manager's contact details and submit maintenance requests through the PropertyMe tenant access and mobile app. Tenants can access what they need in real time, providing a streamlined communication path between our agency and the tenant. This means we are able to ensure we respond to requests in a timely manner and provide you with real time transparency on maintenance requests and the management of your property.
3. Best practice trust account compliance
Did you know not all Property Management software allows for legislated trust account audits? In most states of Australia, legislation requires agencies to conduct annual audits of their trust accounts to ensure that funds are managed in alignment with landlord instructions; this is not typically performed for trust-free accounts. Some agencies have started to use trust-free solutions in an effort to reduce compliance administration. No legislative oversight means the responsibility is placed back on landlords to audit their own accounts or trust that their Property Manager has set up their digital wallet system with no errors, additional commissions or fees slipped in.
Here at [agency name], we are proud to provide our clients with a transparent, best-practice solution for agencies and landlords, with owner access for full oversight and convenient 'read-only' auditor access built on a compliant trust accounting platform.
4. Arrears Automation
Simply put, PropertyMe's Arrears Automation sends out automated regular reminders to all relevant tenants when needed. With peace of mind knowing that should any delays arise with rental payments, automated SMS, emails and notices are sent promptly, regardless of any office emergency distractions.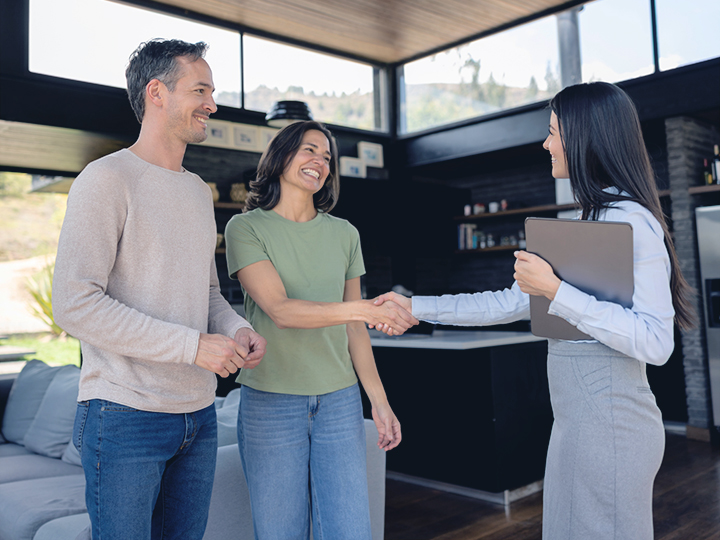 5. MePay
Australia's first real-time instant receipting built into a secure trust account platform, MePay lets your tenants securely pay rent from the PropertyMe app, with no fees passed to you or your tenant, and instantly updates paid-to dates within the ledger. From the landlord portal, you can see specific details, such as cleared and pending payments, providing more transparency than ever before.
6. Email 'read' receipts
Communication is everything when managing a portfolio. PropertyMe has created built-in read receipts keeping a secure log of communication delivery, ensuring notices are being received and viewed. This functionality provides security for us and for you as the landlord that should we require proof for tribunal or mediation it is readily available.
Bonus: Consumer Knowledge Base
We've added a bonus resource for landlords and tenants to utilise — a tailored Consumer Knowledge Base. Instead of fielding queries and help requests all of the information needed to master PropertyMe for your customers can be accessed here, 24/7.

If there are any resources we can provide to assist your clients make the most of their PropertyMe platform, please feel free to reach out at [email protected]