View all your relevant property and lease information
See upcoming events like inspections
Message your Property Manager directly
Easily access all your property information, documents and communications
Never worry about tracking down receipts, property info or searching for your Property Managers details. Preview a clear record of all your property information and conversations with your Property Manager inside the app.
Take control of your finances
With the PropertyMe tenant mobile app, you can easily see when your rent and bills are due. You can even set up reminders so you never miss a payment. Plus, keep a record of all your payments.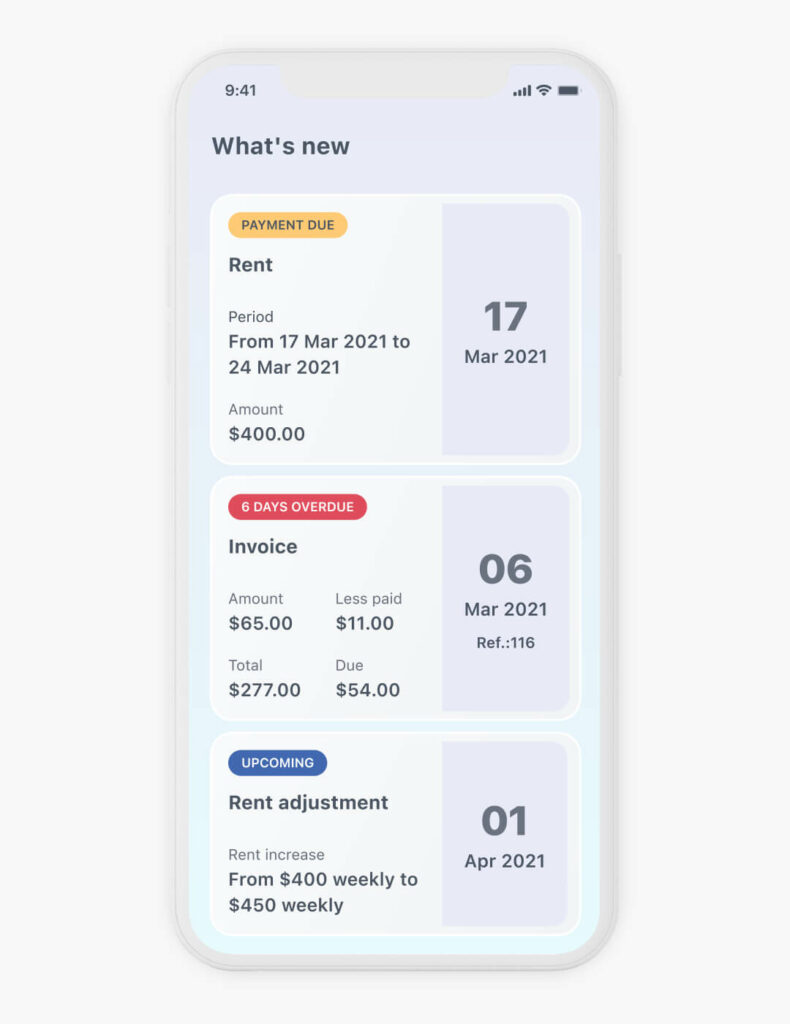 Log and monitor your maintenance requests
Leaky tap? No stress! With the PropertyMe app, you can easily alert your Property Manager of any issues in minutes. Simply open the app and log your requests instantly. Turn on notifications to receive updates on your requests.