As lockdown continued in NSW, the PropertyMe team settled into their new work from home lives. This July, we swapped commutes to work with hobbies like knitting (or an extra sleep in) and replaced lunchtime catch-ups with walks around the block. A lot has changed over the last few weeks. Even though we're no longer in the office, we still found a chance to celebrate!
With our 8th birthday on the 1st of July, the month started on a positive note for the PropertyMe team. Cheers to 8 years of innovation, pioneering and improving the lives of thousands of Property Managers, renters and owners Australia wide. Happy Birthday to us!
We also had a chance to catch up in the middle of the month via Zoom. Here, we introduced our brand new starters, welcoming 5 fresh faces to the team. We also celebrated team birthdays during the call, keeping the tradition of matching employees to their celebrity birthday buddies.
The party didn't stop there. We also reached the incredible milestone of 4,500 subscribers and 1.3 million properties. Although the lockdown made it tricky to celebrate in person, we still got a chance to deliver some surprises of cupcakes and balloons to our 4,500th agency Davide Deane in Strathpine Queensland. Our Chief Revenue Officer Sarah Dawson highlighted, "Achieving this milestone in such a short time frame is a huge accomplishment and reflects the fantastic work of our incredible team."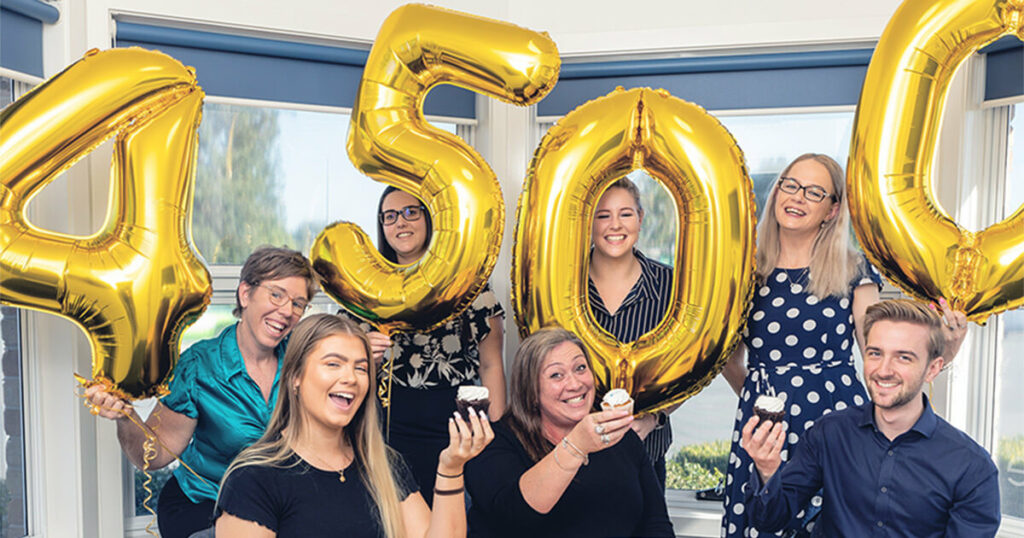 The end of another financial year
We also had a huge month of helping our customers wrap up their EOFY tasks. EOFY is a busy time for everyone, especially for Property Managers. Luckily, PropertyMe offers a suite of time-saving features that help make EOFY a breeze. Our incredible support team also assisted in over 6,000 calls in July to help make the EOFY as smooth as possible.
Lockdown features
With multiple states in Australia going into lockdown or facing restrictions, many of us have returned to working from home or working remotely.
The real estate industry has responded to the lockdowns in a variety of different ways, with many businesses implementing remote work policies and utilising technology to mitigate the risks posed by COVID-19. If you're a PropertyMe customer, rest assured that you are already ahead of the crowd as our complete cloud solution makes it easier than ever to work from anywhere.
Over July, our agencies made the most of a tricky situation. Instead of in-person inspections, many Property Managers transitioned to performing remote inspections using our InspectMe app. Multiple agencies also utilised our suite of analytics features to keep track of employee activity without the need for face to face meetings.
If you're looking for some more ideas on how you can work from home with PropertyMe, check out our working from home FAQ. We also put together a few tips on how Property Managers can adjust to their new working from home lives.
What's our top tip for working remotely? Utilise the technology available to you. Tools such as Trello, Slack and Google Suite can help keep your team connected. While apps such as InspectMe allow you to continue running routine inspections while keeping everyone safe. With InspectMe, renters can complete the entire inspection without the need for you to ever step foot on the property.
Meet our newest team members
To lighten the mood, the PropertyMe team shared some images of their fluffy lockdown companions, our 'Pets of Lockdown'. The most interesting pet being a peacock! We definitely don't see that in the office.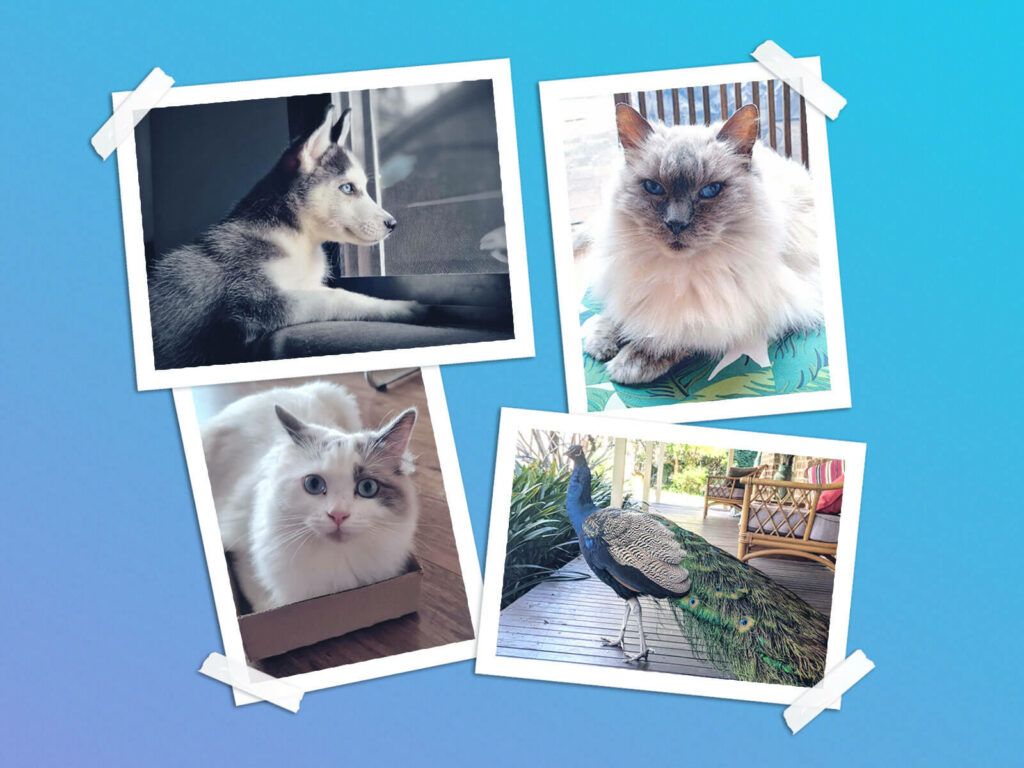 Thank you for taking the time to read about the month of July at PropertyMe, we look forward to sharing new updates with you again next month!
Let us know your thoughts on A peek into the month of May at PropertyMe by emailing [email protected].