You've probably heard of TikTok by now. In the era of mobile phones and continuous worldwide lockdowns, TikTok is the fastest-growing social media platform in the world – with 2.5 million active users in Australia alone, and this number is predicted to keep climbing. You may be wondering how this viral video platform is relevant to Property Managers. TikTok isn't all about lip syncing teens, viral dances and funny animal videos, it can be used as a marketing tool for businesses to help grow their brand, engage their audience, generate awareness about the industry and even conduct live training sessions. Think about it this way, businesses have already developed creative ways to capitalise on social media networks, such as Facebook and Instagram. So, it makes perfect sense that they are riding the wave of the latest social media trend and moving into the TikTok space. However, before we explore how Property Managers can use TikTok as part of their marketing arsenal, let's define what TikTok is and how to utilise it.
What is TikTok and how does it work?
TikTok calls itself the "destination for short-form mobile videos" and the app is redefining the notion of "15 seconds of fame" – as users can create and upload videos up to 15 seconds long. These videos can incorporate music with filters, editing effects and can be strung together to create three minute videos. Although TikTok gained notoriety for dancing and lip-syncing videos, users are increasingly using the rapid video app to generate awareness on complex subjects, campaign for change and educate audiences on subjects, such as healthcare and even Property Management.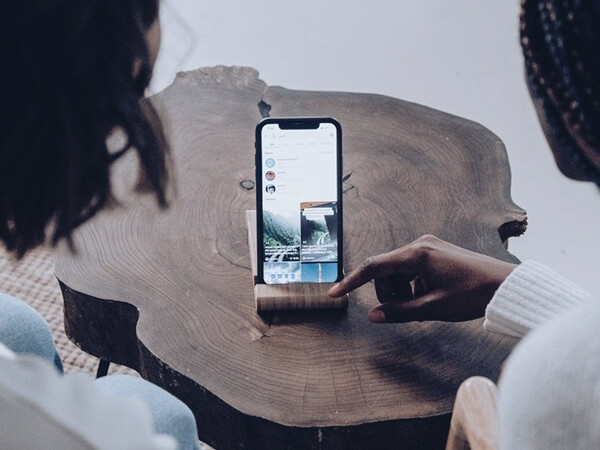 Why should you be using TikTok?
When it comes to TikTok, there's no arguing with its popularity.Already, TikTok is the sixth-largest social media platform in the world, with over 800 million monthly active users worldwide and over 2.6 billion app downloads.
Users spend about 52 minutes a day on the app, which means that there is massive scope to get your brand in front of these users, and they are more likely to engage with your content. In fact, according to studies, TikTok has the highest engagement rates of all social media platforms – as users watch, comment and react to videos in their feed.
While the demographic of TikTokers is generally younger than other social media platforms – 66% are younger than 30 – TikTok gives Property Managers the opportunity to connect with younger audiences across 154 countries and will retain these audiences as they get older. However, it's not just Gen Z who are using TikTok, as recent figures show that among the 25 to 34 age group, users have increased from 22.4% to 27.4% and engagement for those aged 35 to 44 years old has increased by 35 to 44 years old increased from 13.9% to 17.1% – so there is opportunity to engage this more mature demographic, as well.
How can Property Managers use TikTok?
Utilising a new social media platform as a precious marketing tool can seem daunting at first, however the simplicity of the app makes it easy to leverage.
There are three main ways Property Managers can use TikTok as part of their marketing efforts:
Create your own brand channel and upload videos relevant to your business.
Create a unique hashtag or participate in a popular video trend to gain a new audience.
Pay to advertise by using TikTok for Business.
Regardless of which avenue you decide to go down with your marketing, the key to success on TikTok is creating interesting content. Ultimately, it all comes down to creating short, personable videos, to captivate your target audience.
Try to think about your TikTok strategy like any other content you create for your Property Management business across every channel, such as Instagram posts or even blog posts. It should always be tailored to your target audience, so ensure that it's a topic that interests them – be it a humorous industry joke they will understand, or educational videos for tenants.
Here are some interesting ideas for TikTok content you could utilise on your brand channel:
Create interactive training videos for Property Managers by conducting them as live sessions on TikTok
Share some of the humorous experiences every Property Manager can relate to in a video series in a listicle format, such as 'Just Property Manager Things'
Start #HashtagChallenges to prompt engagement and you can even use relevant influencers to help kickstart your campaign
You can get your team to join in a popular TikTok dance challenge to bring a human face to the brand, or even create your own challenge
Educational videos for renters e.g new shows to binge in their new apartments, moving house hacks, cleaning hacks to get their bond back, or how to rent your first apartment
Educational videos for Property Managers, such as how to grow your rent roll, ways to reduce vacancy rates or the best Netflix shows for Property Managers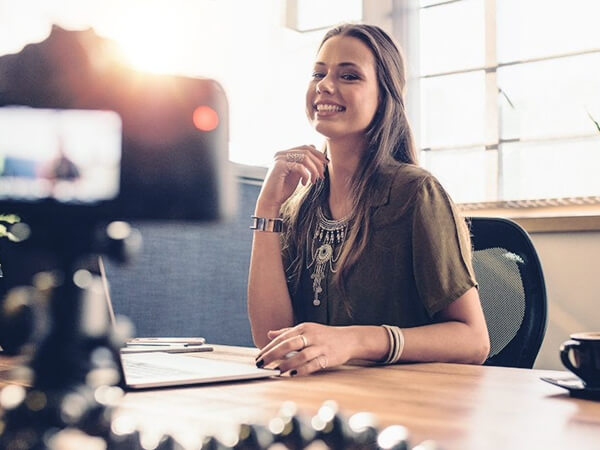 Who to follow on TikTok?
As TikTok is a fairly new platform for businesses, the platform is not yet flooded with content from Property Managers – which is why it's time to move into the space. As the old saying goes, strike while the iron's hot. However, we have come across some Property Managers on TikTok who are doing it right and creating interesting, informational content for their audience that might help to inspire you to start your own channel.
@karyapropertymanagement creates a lot of engaging and informational content for their 87,000 followers tailored to renters, Property Managers and real estate investors.
@perthpropertymanager is a Property Manager who uses her TikTok channel to educate and help renters on TikTok with her series of personable, informational videos where she provides tips, answers user questions and even dances while doing so.
Which social media tools are best for property managers?
Whether you're using Facebook, LinkedIn, YouTube, or TikTok, the social media platforms you choose come down to your individual business and your target audience. Before you can start marketing your business to the world, you need to understand your audience. Part of this includes knowing which social media platforms they're on and how they engage with them. For example, if you'd like to engage younger audiences, then TikTok would be a great platform to utilise for your business, while Facebook or LinkedIn would be preferred if your audience is of a mature demographic.
Thanks for reading this blog all about creating a captivating rental listing! You might also be interested in:

Let us know your thoughts on our tips to creating a captivating rental listing by emailing [email protected].