It's no secret that social media is a viable tool to gain business and connect with your existing clients. The world of social media can seem tough to navigate, from when to post, to how to curate a caption. However, once you break it down, it's a lot simpler than it seems. We've made it one step easier, by giving you our top five tips on how to ace social media as a Property Manager.
1. Be consistent
Social media runs on algorithms, which sounds quite technical. However, in reality, this means that the more you post, the more times your followers will see your posts. As described by Instagram's help centre, "Instagram's technology uses different ways, or signals, to determine the order of posts in your feed. These signals are used to help determine how your feed is ordered. The signals may include, the likelihood of you being interested in the post, the date the post was shared and your previous interactions with the person posting."
Currently, there's also a magnitude of Property Managers using social media, therefore the more often you post the more chance you have of standing out to your client against your competitors. Ideally, you would want to post on your main social media channels once every day of the working week. Whilst this sounds like a lot, this can be done in the form of more informal content such as stories, which we will touch on later. Forbes sums up the issues with not posting consistently, "when your content quality, quantity or schedule isn't consistent, it can confuse your customers. Keeping with a regular strategy not only helps create a better customer experience but it also helps build credibility, reputation and brand trust."
2. Use positive rhetoric and calls to action
Unfortunately, posting five times a week is not all it takes to rake up engagement. Think of it as a sum, pairing consistency with a few of the below steps will create a recipe for success. One of the most useful steps to add to your equation is to use positive rhetoric and a call to action in your posts.
This is useful for creating engagement and a sense of community for your clients. This can be done by asking questions in your captions or prompting your followers to take a look at your new listing. To get you started, we've compiled a list of call to action phrases to use in your posts and captions:
What do you look for in a good Property Manager?
Click the link in my bio to get further information on my new listing.
Double-tap this post if you've…
Tag a friend in this post if…
Watch my story to…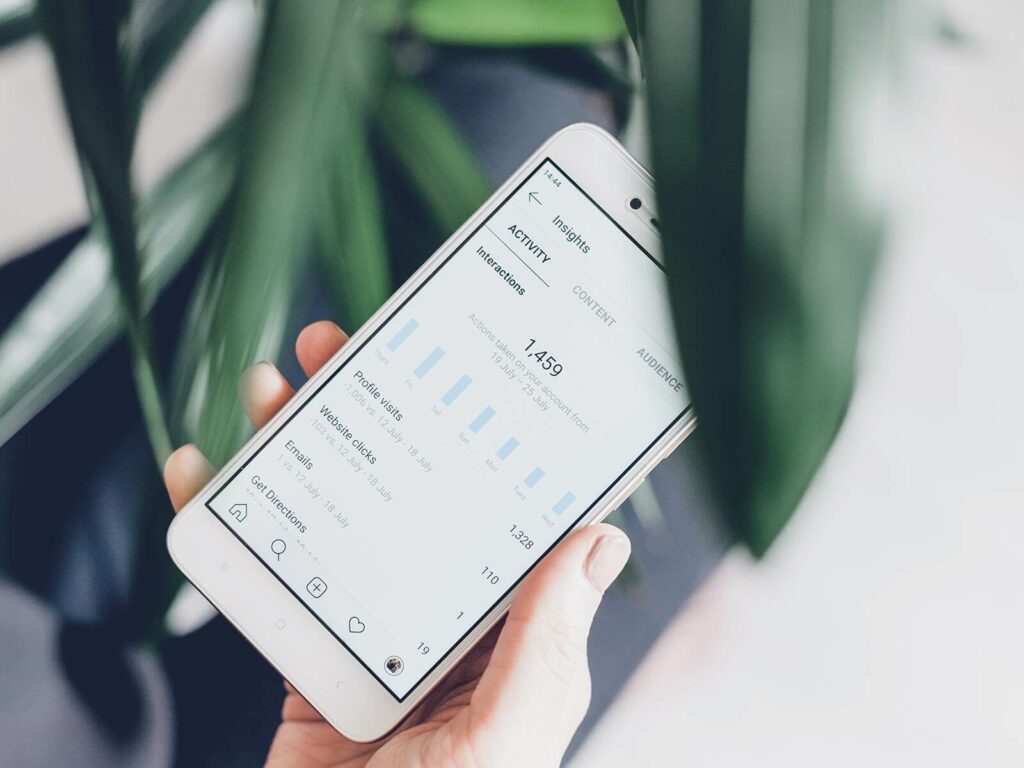 3. Understand and appeal to your audience
Accurately understanding your audience is crucial on social media, as it has a shorter attention span than other mediums. Whilst this sounds rather obvious, it goes deeper than merely understanding who your audience is. It involves picking the brain of your target audience, understanding what type of content they follow, what they relate to and how your content slots into their feed.
This can be done by taking the time to put yourself in your clients' shoes and brainstorming posts that they would find useful. Instagram and Facebook both have insights options that allow you to get real-time statistics on your audience, from demographic to behavioural information.
4. Provide insightful information for your audience
Knowledge is power, especially in the property world. This also rings true for your clients, who want to stay well informed. By providing them with insightful information about your business and the property market itself, your clients will see you as honest and trustworthy, which will help you to build stronger relationships in the long run.
A perfect example of this is the Ray White Upper Northshore team, who dish up monthly property market updates in the form of IGTV posts. Not only are the updates engaging to watch, but they are insightful and allow their followers to gain knowledge on their local property market.
5. Create a regular social media asset that is unique to you/your business
This tip is arguably the most valuable, yet hardest to accomplish. Creating a social media asset allows you to uniquely position yourself amongst your competitors. It also gives your followers a reason to keep coming back to your account. A regular social media asset includes posting something unique on one of your social media channels on a regular basis. Some examples of this include:
A unique hashtag
A live Q & A
A weekly round up Instagram post
A Tik Tok video series showing 'behind the scenes' clips of your life as a Property Manager
So there you have it, our top tips for acing social media as a Property Manager. Most of these tips require nothing more than a quick brainstorm and a plan of action. After all, being intentional and unique on your social media is the most important thing.