Known for its sweeping views and proximity to both the Swan River and CBD, South Perth is one of the most sought-after suburbs. Hidden amongst its beauty lies SOCO Realty, a boutique real estate agency focused on selling and managing residential and commercial property.
The family-owned business was founded by Ashleigh Goodchild and Bill McKenzie in 2006. The agency began with only its two founders but rapidly expanded to a team of fifteen experienced and passionate agents. Unlike most directors, you'll find Ashleigh and Bill actively working within the business, always keeping their noses in front with the latest industry technology.
"We are a centrally located real estate office in Perth. We look after property management and sales, and our portfolio is currently sitting at 900+ properties," says Ashleigh. "It's very central to the Perth region, and our office manages properties as far down as Rockingham, as far north as Quinns Rocks and then everything in between."
Since 1999, Ashleigh has been managing high-value rental properties and is now passionate about marketing, people and culture. She has been trained by some of the best in the real estate industry to ensure that her office runs smoothly and that the SOCO brand remains a popular choice for the locals.
We caught up with Ashleigh and got her take on using PropertyMe.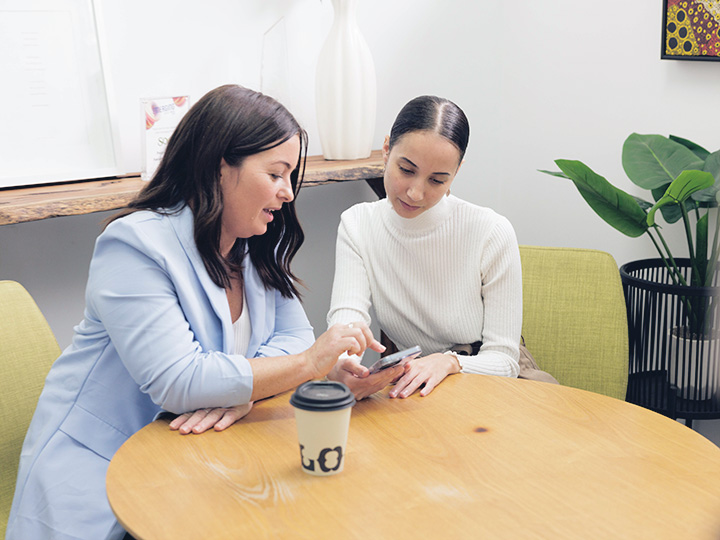 "Adding value to us and to our clients also"
Real estate is becoming increasingly competitive and agencies are looking for any edge to gain an advantage. In today's fast-paced world, technology is helping agencies grow faster and work more efficiently without losing control of their business.
"Our office has gone through a restructure when it comes to the programs we use," says Ashleigh. "Ultimately, we now have our team down to using four programs which is really great, and we are using them all to about an 80% capacity."
When we asked her what the impact of that has been, it was no surprise that less is more benefited her agency.
"We've had some really good growth in the last couple of years and it's important to have a software that can manage that growth seamlessly."
Naturally, we asked, "What's the most important thing about using technology in your business?" She responded, "It's really important to make sure that what we do is adding value. Not only our team but also adding value to our clients as well. It has to meet both requirements."
"PropertyMe for us has done that effortlessly. We are currently using PropertyMe for all our trust accounting and our routine inspections and finals and property condition reports. We tap into the support networks, whether it's live chat or to our territory manager, or when we need a bit of extra support with PropertyMe."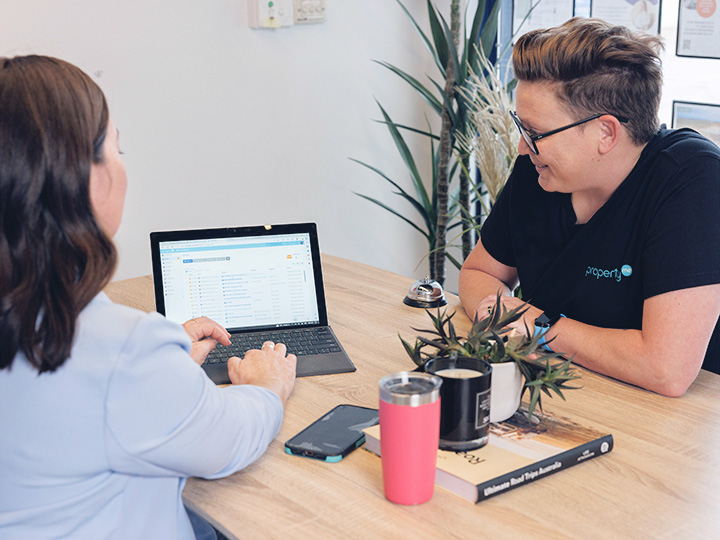 "All the information we need 24/7"
As we continued our discussion with Ashleigh, a question sprung to mind. "If you could narrow down one thing you love about PropertyMe, what would it be?"
"The transparency with the owner portal, the tenant portal and then MePay. For some reason, people seem to get a little bit scared with activating them, but you want it to be transparent. I think with new programs or new parts of the program coming on board, people just need to have a bit more confidence," states Ashleigh.
It's no surprise that Ashleigh mentioned MePay. Our latest feature is included in all PropertyMe subscriptions and is designed to streamline hassle-free rental payments. Unlike other third-party integrations, MePay is 100% direct-debit free for tenants! And with reduced administrative work thanks to automatic payments, agents and tenants can focus on what's more important instead of worrying about making rental payments on time.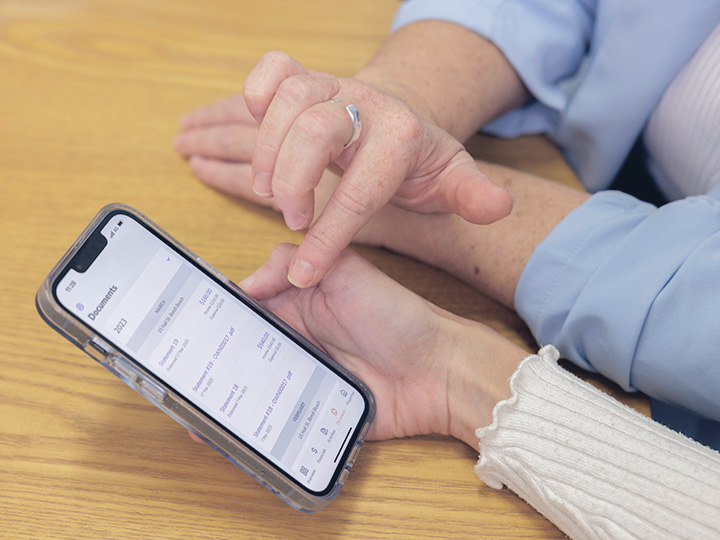 What PropertyMe is really doing is enabling real estate agents more time to grow their businesses
"It's really important for Property Managers to ensure that their clients are up to date with what they can access. If there are any hiccups or delays with anything, you want your clients to know, so that your Property Managers can be held accountable and rectify things as quickly as possible.
"In future, you're training clients to access all the information they need themselves 24/7."
It's these little details that are making agencies more efficient at performing their role. And it's never been easier, thanks to the PropertyMe dashboard, which gives them a bird's eye view of their entire portfolio on one screen.
As we wrap up our time, Ashleigh leaves us with one final comment.
"As our portfolio grows, we are really excited to have PropertyMe growing with us."
As technology continues to empower real estate agencies, under the visionary leadership of Ashleigh, SOCO Realty stands at the forefront, leveraging these advancements to better serve their clients and ensure their continued success in an increasingly competitive market.
Check out SOCO Realty's full story by watching the video below.