First impressions are everything when it comes to property management.
You wouldn't show a neglected house to a potential resident, so why would your website be any different?
It takes people about 50 milliseconds, or 0.05 seconds, to decide whether or not they like your website. If they don't like what they see, then they'll leave. Simple as that.
We've all visited certain websites and have been immediately turned off by the way it looked. Whether it was the outdated imagery, unresponsive design on mobile, or slow loading time, this first impression likely prompted you to leave the site without making a purchase or inquiring about a service.
Now, think about your own property management website…
Are you making a good first impression for potential residents when they visit your website? Are you making it as easy as possible to get those website visitors over the line and turn them into leads?
If the answer is no, then it may be time for you to conduct a website health check. And, we aren't just talking about the front-facing design of your website, we're referring to the technical aspects of your website, such as user experience, page speed, accessibility and SEO.
But, before we launch into the nitty-gritty of how to improve your website performance we'll cover the basics of website health checks for any newbies out there.
What is a website health check?
A website health check runs a full diagnostic on your website, including the functionality, design and analytics. The purpose of a health check is to gain insight into the user experience of your website to help maximise its overall performance and ensure you achieve your business goals.
The truth is, websites don't work perfectly forever. They break. Whether it's outdated code or a plugin that just stops working one day, it's inevitable that your website will need some regular TLC. Consider health checks a preventative measure to ensure you don't unwittingly lose potential residents because your website isn't working properly.
So, how do you conduct a site health check? We've compiled the top 3 tips for running your first website health check to ensure your site is working with you, not against you, to attract new prospects.
1. Improve your page speed
Page speed, or the page load time, is arguably the most important contributing factor for the experience of users on your website. Basically, if you don't have a fast website, people will leave faster than you can say "conversions."
Think about it: if users are waiting minutes for a page to load are they going to wait around? Or, are they going to jump ship and head over to a competitor's website that loads faster?
According to Google, the best practice for page speed is under 3 seconds. Anything over that and 57% of people leave your page, which is why it's crucial to resolve any page speed issues if you want to attract the most leads and turn them into customers.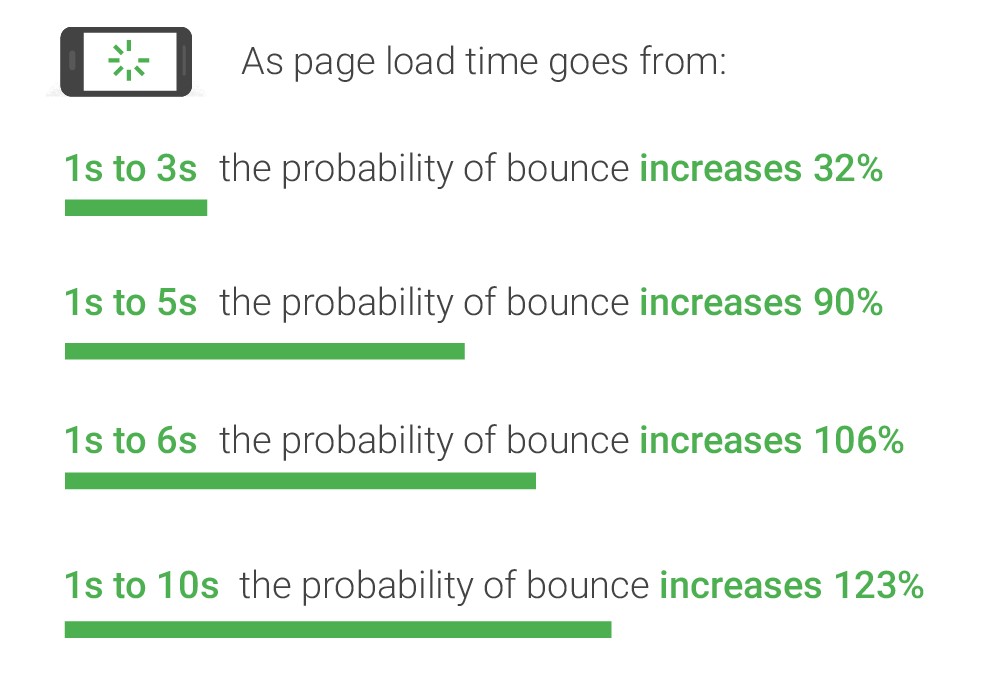 Source: ThinkWithGoogle
So, just how do you improve your page speed? Well, it's no easy feat. Luckily, Google offers their PageSpeed Insights tool to help diagnose any issues and tell you how to fix them.
Most commonly, the biggest cause of slow page speed is bulky images, poorly designed code, page size and CMS plugin issues. It may sound daunting, but if you can take anything away from this, it should be this nugget of wisdom from Google:
"No matter what, faster is better and less is more."
2. Make your website mobile-friendly
Maybe your website looks perfect when you open it on your desktop, but have you checked it on different mobile devices?
130% of Australians have a mobile device, which means that there are more mobile devices than there are more mobile phones than there are people in Australia. This means that you should just assume that people will be looking at your website on their smartphone and adopt a mobile-first approach to your website.
If your website was built or updated in the last few years, then chances are it's optimised for mobile. However, if you're not sure, you can easily check using Google's dedicated mobile-friendly testing tool. It works much the same as the PageSpeed Insights tool and will give you a quick answer as to whether your page is mobile friendly and some recommendations to improve the mobile experience.
Still not sure where to start? Here are some simple steps you can follow to make sure your website works as well on mobile as it does on desktop:
Make your website responsive i.e., ensure it works well on a range of devices
Delete any text-blocking ads and pop-ups
Make mobile page speed a priority
Make sure your button sizes are large enough for mobile users
Use large, easy-to-read text
Don't use flash
And more
3. Optimise your website for SEO
In today's world, we all look to the all-knowing Google for answers to life's questions.
This is where SEO, or search engine optimisation comes in…
Search engine optimisation refers to the practice of improving your website's visibility in search engine results pages (SERPs), like Google. And, with an estimated 3.8 million Google searches made every minute there is a lot of potential for eyeballs on your site.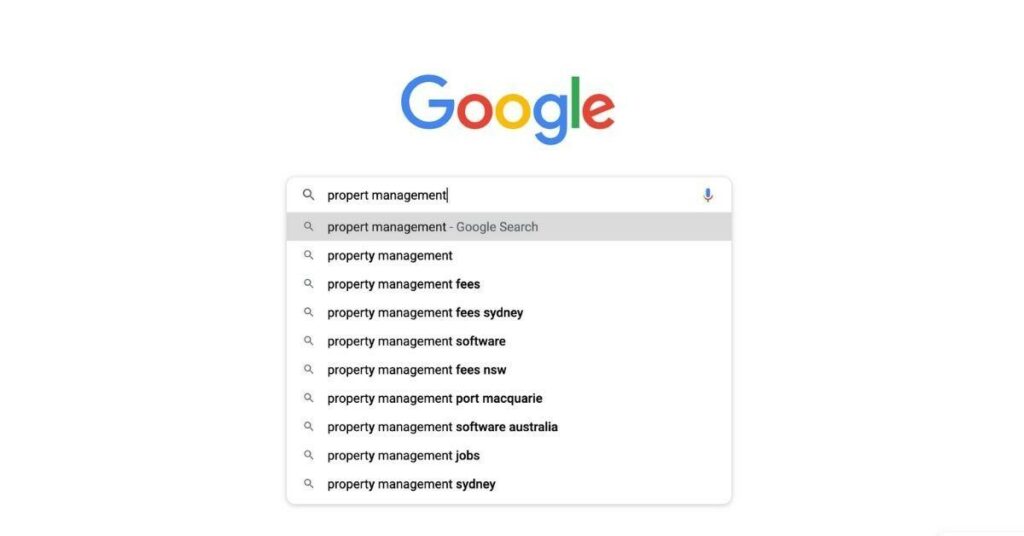 By using SEO tactics – like improving user experience, page speed, technical SEO, backlinks, keyword optimisation, content creation and more – you can improve your website's visibility in search engines and ensure you're there when users are searching for relevant keywords, like "property management".
Since 93% of online experiences begin with an online search, there is massive scope for you to increase your brand presence and bring organic traffic to your website without having to pay for online advertising.
First impressions count. Make sure you make the right one with your property management website. We aren't talking about a massive website overhaul, but instead, conducting regular health checks to ensure your website is making a lasting impression that will keep prospective residents coming back time and time again.
Like these tips? Make sure you share them with your favourite Property Manager.