In this day and age, your online presence is crucial to your business' success. If you're not growing your property management business using Google, you're missing out on a tonne of brand awareness, website visitors, leads and potential clients as Google holds 86.3% market share when it comes to search engines.
To help you out, we've come up with three free and three paid ways to help you grow your property management business using Google:
1. Ensure your website is optimised for Google (free)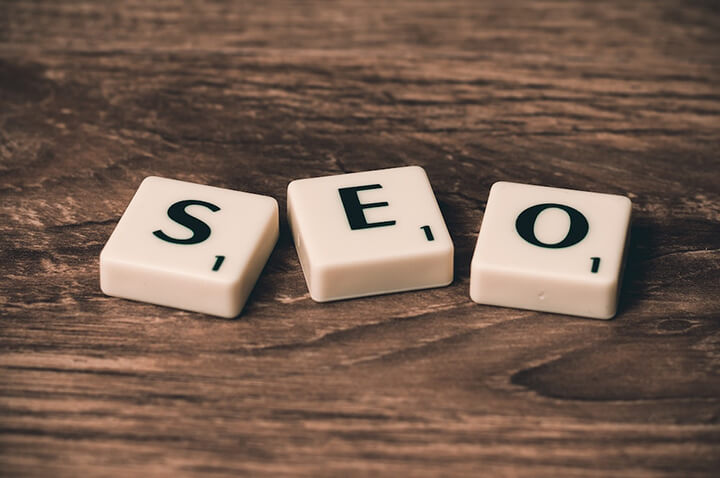 Think of your website as the virtual front door to your property management business. You want to make sure it's highly visible and easily accessible at all times so that clients and prospects can find out more information about your services and contact you as needed.
This means optimising your website for search engines like Google, Bing and Yahoo so that it appears at the top of organic search results. For example, if your property management business services the suburb of Parramatta, you want your website to appear at the top of search results for the keyword "property management company Parramatta".
This is called search engine optimisation or SEO for short. It involves optimising different on-site elements such as title tags, meta descriptions, internal links, header tags and images for specific keywords and external link building.
Additionally, Google favours secure (https:// rather than http://), mobile responsive websites that load quickly, so be sure to keep those in mind when enhancing your website. Read Neil Patel's Simple Guide to SEO to learn more.
2. Create quality content for your website (free)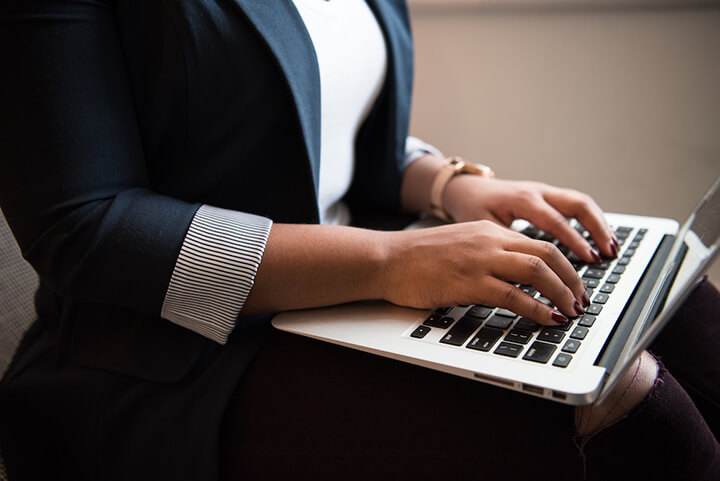 One of our top real estate website tips is to create quality content for your website that is optimised for specific keywords.
For example, imagine if someone searches for "what does a property manager do" or "how do I make sure my property manager is doing the right thing" on Google and lands on some in-depth blog posts on your website. This signals to you that they are either on the search for a property manager or dissatisfied with their current property manager. As a result, your content has driven more qualified traffic to your website by answering specific questions that prospects might have.
Furthermore, you're providing information that prospects are actually looking for which will help you establish trust and build your reputation as a great property manager. In the long run, this translates to greater brand authority and ultimately, more leads.
3. Create a Google My Business Listing (free)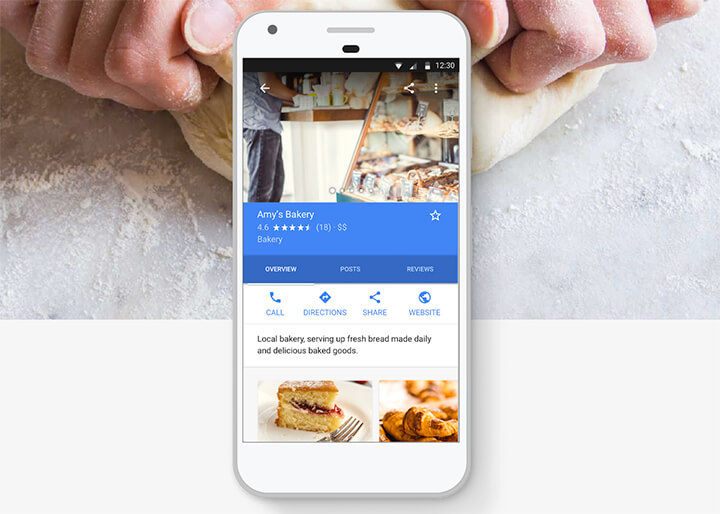 Another way to grow your property management business using Google is to set up a Google My Business Listing. This way, anyone who searches for your brand name on Google will see a listing with your business' address, description, public posts, phone number, website, opening hours and any reviews.
Not only does this provide a way for prospects to quickly find out more about your business, but it also aids in brand awareness and discoverability. Anyone who searches for "property management business near me" in the vicinity of your office might see your Google My Business Listing. Learn more about How to Optimise Your Google My Business Listing.
4. Invest in Google Search ads (paid)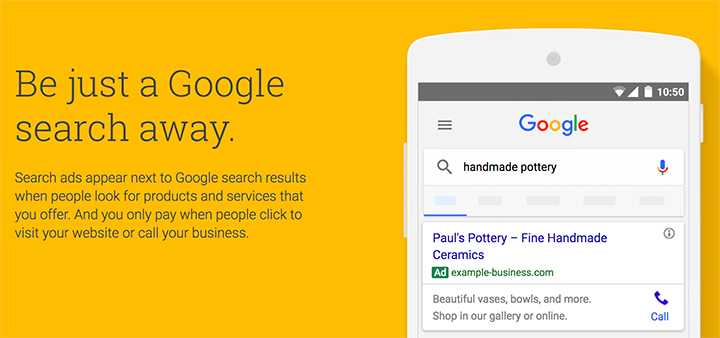 Google Search ads appear above and below organic search results on Google. These are text ads that contain succinct information about your unique selling proposition and links to different parts of your website. Here's an example of a Google Search ad that appears when searching for "property management Mackay":

Google Search ads aid in brand discoverability, consideration and conversion. You can target audiences based on demographics, postcodes, neighbourhoods, life events and specific keywords. You can get keyword ideas and look up search volumes in Google Keyword Planner.
When you have a shortlist of keywords relevant to your business, it's a good idea to perform a quick search to see if your competitors are investing in Google Search ads. This can provide inspiration for your own Google Search ads. Learn more about How to Get Started with Search Ads.
5. Be seen across the web with Google Display ads (paid)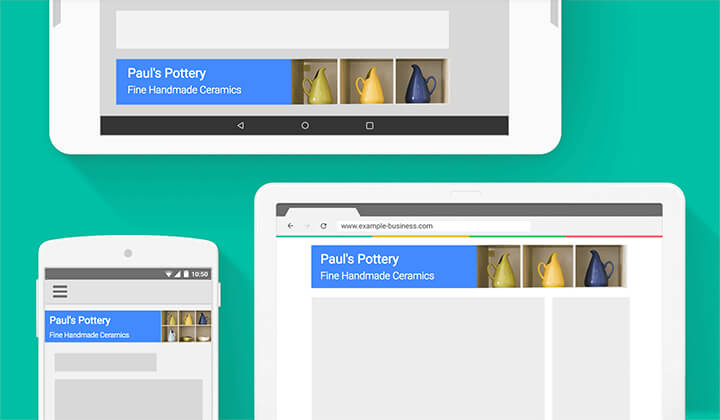 If you want to reach more people, Google Display ads are great for that as they appear on over two million websites (via the Google Display Network) and in over 650,000 apps. Think of them as the billboards or flyers of the internet.
With Google Display ads, you can use a mix of text, links, images and rich media such as animations and buttons to cut through the noise and increase click-throughs to your website or landing page. You can also create highly targeted ads based on interests, demographics, keywords and remarketing lists to reach the right people at the right time.
Learn more about How to Choose Your Google Display Network Audiences and How to Create a Display Ad Campaign.
6. Broadcast via Youtube video ads (paid)
The above video is an example of a Youtube video ad that PropertyMe currently runs.
You can setup Youtube video ads within your Google Ads account to retarget audiences that have previously visited your website or reach new audiences based on what they've searched for on Google.
For example, you've specified "property management Newcastle" as a keyword for your Youtube video ad. If someone searches for that keyword on Google then visits Youtube to watch a video, they will be shown your ad before their Youtube video plays. They can then click-through to your website to learn more, visit your Youtube channel, share the ad with their peers or skip it after 5 seconds (if it's a skippable ad).

Image credit: google.com.au
Youtube video ads are a great way to engage your audience, create a personal connection, showcase your brand personality and build trust from the get-go. Be sure to check out Google's Intro to Video Ads to learn more about how video ads work.
To get you started creating real estate videos, check out the 10 Essential Real Estate Video Marketing Ideas and the Best Real Estate Video Apps.
Thanks for reading! This blog post on How to Grow Your Property Management Business Using Google is part of a series of rent roll growth blogs. Be sure to check out How to Grow Your Property Management Business Using Facebook as well.
If you enjoyed this blog post, you might also like 52 Ways to Grow Your Rent Roll, 25 Social Media Ideas to Win More Clients and 8 Ways to Attract New Property Owners.
Did we miss anything in How to Grow Your Property Management Business Using Google? Please let us know in the comments below.