September reminded us that the end of the year is quickly approaching and left us wondering where the first half of the year went. In what has felt like of whirlwind of 2022 as the industry gets back to 'normal' after two years of lockdown paired with a year of releases and updates from our team, it's been essential to take a moment of stillness and gratitude in September.

With it being easy to get caught up in the hustle and bustle of our day-to-day lives it's not often that we look back on all we've accomplished over the past nine months. So we implore you to do the same and celebrate all that you've achieved so far in 2022. With that being said, let's take a look at what we got up to over the past month.
September releases
Another month marked another two releases for the team, with the focus being on upcoming inspections, emails and tasks this month. Our first release in mid-September outlined that you can now automatically access upcoming inspections when you're deemed to be offline, with the PropertyMe Manager app now making your upcoming inspections available for up to the next seven days. Additionally, Strata manager details are now available within the PropertyMe Manager app, when assigned to a property. For more information, you can view the release notes here.
Our second release in late September revealed that you can now attach documents to your outbound emails for both linked and unlinked contacts. Furthermore, we've also added a dedicated spot for you to add, view and edit the details of your property, such as alarm codes, the location of your property and even which level to select once in the elevator! For more information, you can view the release notes here.
A few words from our CCO
We sat down with our CCO, Sarah Dawson this month to discuss the PropertyMe community and where she sees it going within the next year. Sarah stated that "we have on-boarded over 1000 new customers in the last 12 months and our commitment is to maintain momentum". With the community at the heart of everything we do, we cannot wait to continue to grow and evolve to stay ahead of the ever-changing needs of the industry. Sarah elaborated on this, "we are committed to developing and supporting our product based on industry feedback. All of our customer-facing teams are dedicated to capturing thoughts, ideas and conversations from our community to ensure our development is in line with industry needs". We thank you for choosing PropertyMe and cannot wait to see where the future takes us!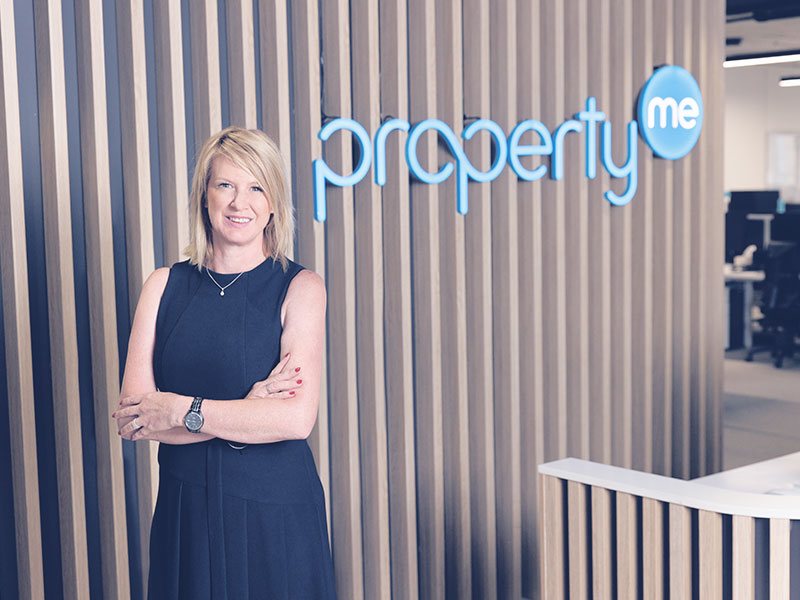 A month of gratitude
As aforementioned, September has been a month that has encouraged us to find solitude and practice gratitude. When speaking to the team, it was evident there were a few things we were particularly grateful for. The first was the ongoing support of our community, which is felt both online and in-person at the conferences we've had the pleasure to attend in 2022. The second was the resilience of the industry post-COVID which has allowed us to look toward the future with a proactive and optimistic mindset. Lastly, the support we have for one another as a team made us feel particularly grateful as we reminisce on both the joyful and challenging moments that we've shared and concurred together.
Birthdays and Anniversaries presentation
Our monthly Birthdays and Anniversaries presentation is a long-standing tradition here at PropertyMe, allowing the team to come together and celebrate one another, as well as welcome new team members. Celebrating in early September with our CCO, Sarah Dawson as the presenter, the presentation was bound to end in smiles and laughter across the team. Honourable mentions go to our lucky team members who discovered that they share their birthdays with the likes of Meat Loaf, Dr Chris Brown and Elizabeth I of England—talk about some high-profile birthday buddies!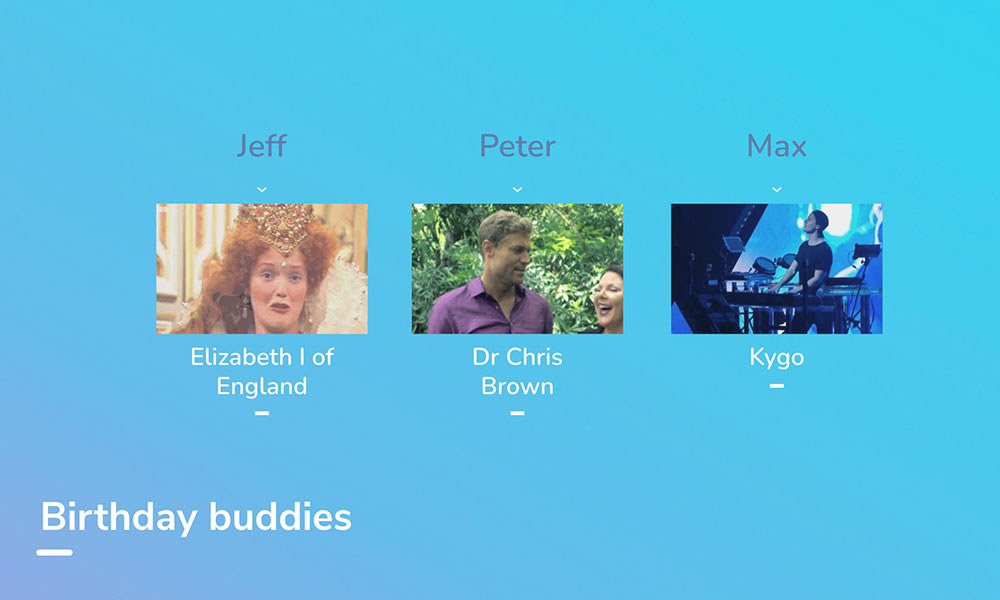 We encourage you to sit down with your team and take a few moments to reminisce on the year and share what you're grateful for!
Thank you for taking the time to read about September at PropertyMe, we look forward to sharing new updates with you again next month!
Let us know your thoughts on our peek into the month of September at PropertyMe by emailing [email protected].