Here at PropertyMe, we've been working hard throughout February to meet our goals, innovate, and stay ahead of the curve. This month has brought some challenges and growing pains, but we're grateful for your patience and understanding as we worked to overcome them. Despite these challenges, we have remained committed to providing the highest level of quality in all of our endeavours. In addition to our hard work, we've also taken some time to enjoy the last days of summer. We recognise the importance of taking a break and recharging, and we hope that you have been able to do the same. Overall, February has been a month of dedication, perseverance, and gratitude for everyone here at PropertyMe. With that being said, let's take a look at what the month held for the team.
PM Reach
It's no surprise that we always have a blast at MitchellPT events, with them providing the perfect excuse to escape down to Victoria for a few days. However, this month things were slightly different as we attended PM Reach, right in our own backyard. The Property Management retreat was held over two days in the picturesque Hunter Valley and allowed us to catch up with prospective customers, our community, and our partners alike.
We were overjoyed with the positive response we got from our community, as well as the connections we got to make with prospective clients! The retreat served as a reminder of how valuable the industry is, and how innovation-centric Property Managers are. We've stepped away feeling re-energised and excited to continue working hard for the rest of 2023.
Belle Property Breakfast NSW
Evidently, February was a month full of opportunities to connect with our community in person. This rang true as our Business Development Manager for the East Coast, Joe Antico, attended the Belle Property Breakfast in Sydney. The breakfast was held at the exquisitely decorated Hyatt Regency and was a morning full of insightful discussions, delectable treats, and laughter! We just wanted to take the opportunity to thank Melinda Cotton and the team at Belle Property for having us. If you're attending the breakfasts in Queensland or Western Australia we can't wait to see you there.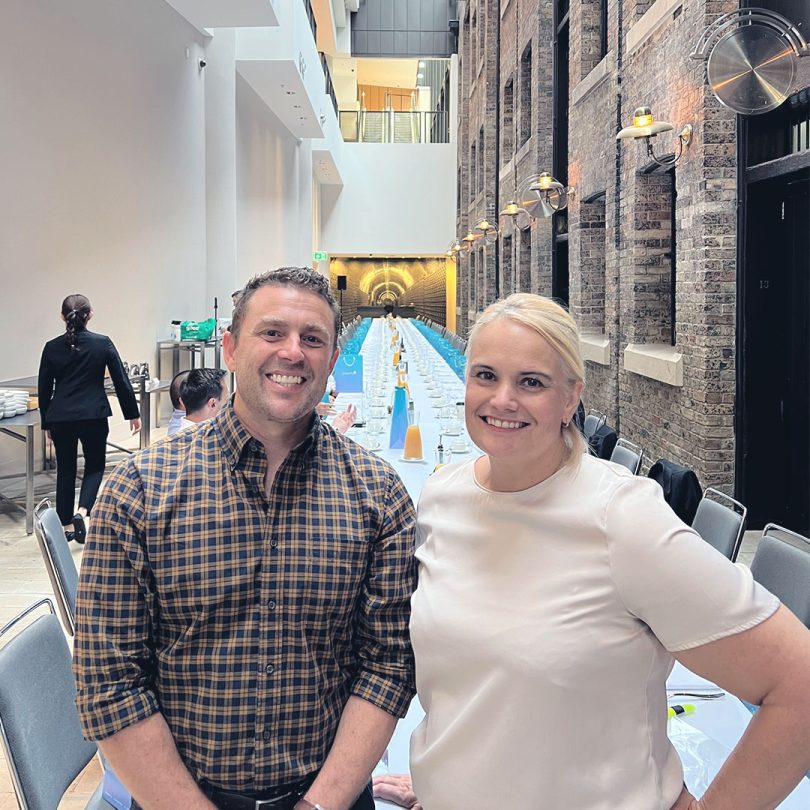 Random Acts of Kindness Day
Random Acts of Kindness Day was celebrated on the 17th of February and provided a wonderful opportunity to spread joy and happiness. For our team, this day was a great opportunity to come together and show our gratitude for everyone's hard work and dedication. We took the time to acknowledge and thank each other for the efforts we had put in by writing Random Acts of Kindness Awards to the team members we each felt had gone above and beyond. Overall it was a feel-good day that allowed the team to walk away feeling warm and fuzzy inside. If you haven't already, we encourage you to take the opportunity to engage in an act of kindness in your workplace, whether it's paying a compliment or shouting someone a coffee!
Welcoming new team members
It's no surprise that with new growth comes new opportunities to bring on team members, and with 2023 being such a pivotal year for us, this has been particularly evident. Over February we had the pleasure of welcoming seven new team members, as well as two returning from maternity leave. Our new team members have been embraced by the support and software engineering teams with open arms, and it's been a joy to have them as part of our team.

We've also had the pleasure of welcoming our new Talent Acquisition Specialist, Dilara Suleimanova. Dilara brings a wealth of experience and a refreshing outlook on the talent acquisition and hiring process. When asked about what she aims to achieve here at PropertyMe, she stated, "My goal as a talent acquisition specialist at PropertyMe is to bring in top talent to help drive the company's growth and success. I am interested in creating a talented and diverse team dedicated to providing exceptional service and innovation to our customers by identifying and attracting the best candidates for open positions. What's more, I strive to provide a positive candidate experience throughout the recruitment process, making sure that all potential hires feel valued and supported as they consider joining our team". Just a reminder that if you're wanting to join the team, our available job openings can be viewed here!
MePay LIVE training
In January we had the pleasure of launching MePay, your one-stop shop for rental payments! We were so pleased with the response to MePay and have now released weekly training to ensure that you get the most out of our newest feature! The LIVE training will be run every Thursday at 3 pm (AEDT) by our Software Trainer, Scott Lamin, and you can sign up here. Scott will be walking users through Onboarding as an agency, inviting tenants, and batch receipting MePay transactions, as well as answering any questions you might have about the product.
Thank you for taking the time to read about February at PropertyMe, we look forward to sharing new updates with you again next month!
Let us know your thoughts on our peek into the month of February at PropertyMe by emailing [email protected].