November was a month of rainy weather for many parts of Australia, with our hopes of escaping to the beach put on hold as Mother Nature had other plans. However, it wasn't all doom and gloom, as the quickly approaching holiday season filled us with a renewed sense of excitement.
Here at PropertyMe it wasn't just the idea of holidays that boosted morale, we also had feature releases and new additions to the team to keep spirits high. As we look forward to December we only have two thoughts, the first being how grateful we are to have had such fantastic support from our community this year. The second being, how is Christmas only three weeks away? With that being said, let's take a peek at what the past month meant for PropertyMe.
Welcoming Scott Shepherd to the team
Firstly, we extended a warm welcome to Scott Shepherd, our new Chief Product Officer (CPO). Scott comes from a real estate family and has worked in and around agencies since he was an after-school junior in a property management department. He has many years of agency experience in property management, sales, Strata and agency management ranging in size from being the sole Property Manager at a small one-office-business to a member of the executive team at Australia's largest listed property management business.
He has since spent the last 16 years in the proptech space, leading teams using a hands-on approach. The role of CPO is brand new for PropertyMe and we are ecstatic to have Scott bring fresh ideas to the table, and make our future even more innovative.
When asked about the role he stated, "As someone who has spent their whole career in real estate and then in the Proptech space, it's very exciting to be joining the leader in real estate software. I'm looking forward to working with the talented team at PropertyMe to continue connecting people and property and delivering the best product in the marketplace".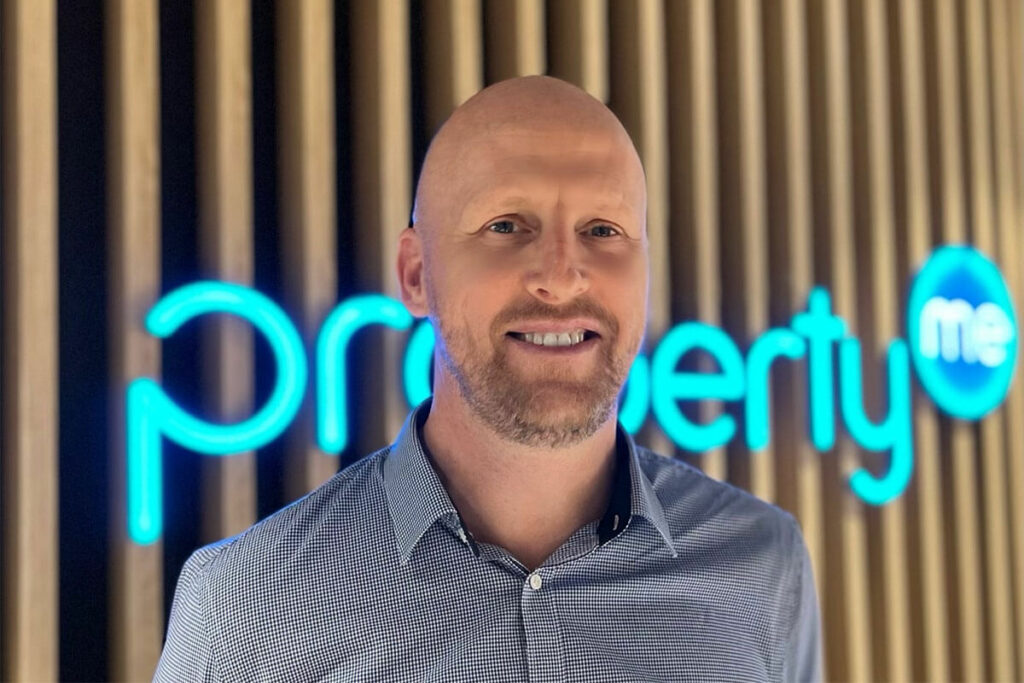 Feature Updates: Arrears Automation & Edit BPAY CRN
It's no secret that we're constantly releasing and updating features, as we look for new ways to improve and innovate. In November we released two new updates, Arrears Automation and Edit BPAY CRN.
Arrears Automation allows you to send gentle and not so gentle arrears reminders, by simply setting the day, trigger and message template. We were so proud to release Arrears Automation in October, so it was a big relief when it was unveiled for all PropertyMe Standard Plan users in November.
If that wasn't news enough, we have also released Edit BPAY CRN, as the newest feature for trust accounting. As the name suggests, the update allows you to edit a CRN that has been incorrectly entered at the bill entry stage, saving you time and energy.
Thank A Property Manager Day
This past Friday we celebrated Thank A Property Manager Day. After the turbulent year we've all had, we were so impressed with the ability of Property Manager's to keep pushing on and find new ways to conduct their business during a magnitude of lockdowns and restrictions. So if you're a Property Manager reading this we want to take a second to say thank you, for all that you do.
Virtual birthday and anniversaries celebration
Getting its start during lockdown, our virtual birthday and anniversaries celebration has become a tradition at PropertyMe. As we look to head back into the office in January, our celebration in November was hopefully one of the last to be held virtually. With that being said, whether we are meeting virtually or in-person we always find a way to have a laugh. This month we also discussed some new company milestones and updates, that allowed us to understand just how far we've come as a company and community.
Thank you for taking the time to read about November at PropertyMe, we look forward to sharing new updates with you again next month!
Let us know your thoughts on our peek into the month of November at PropertyMe by emailing [email protected]