March marked the beginning of Autumn, however with the recent cold and rainy weather experienced all down the Eastern seaboard it was difficult to notice the changing seasons. With that being said, life carried on and so did we—eagerly edging toward our 5,000th agency milestone! With our community being at the forefront of everything we do here at PropertyMe, it was an amazing feeling to reach yet another goal, and welcome new agencies to our community.
As hard as it is to believe, that's not all we had to look forward to in March. We used the month to both celebrate our achievements and keep working toward the future. With that in mind, let's take a deeper dive into what March meant for PropertyMe.
PropertyMe reaches 5,000 agencies!
As touched on before, we're overjoyed to have reached the milestone of signing on our 5,000th subscriber, equal to 50% of the market share in Australia. This is a goal we've had our sights on, both in the early days when we began as a start-up, and more recently to keep us motivated as we continued to work from home. We are completely overwhelmed and proud of how far we've come, not only as a company but as a community and industry.
On Monday, we had the pleasure of meeting the team behind our 5,000th agency, Doyle Spillane. Located in Sydney's Northern Beaches, the team were welcoming and relaxed, and we were overjoyed to pop a bottle of champagne with them to mark the occasion. Like many, we are constantly looking toward the future, however, we wanted to take this opportunity to pause, and raise a virtual glass to thank you for all of your support. Here's to a bright future for the industry!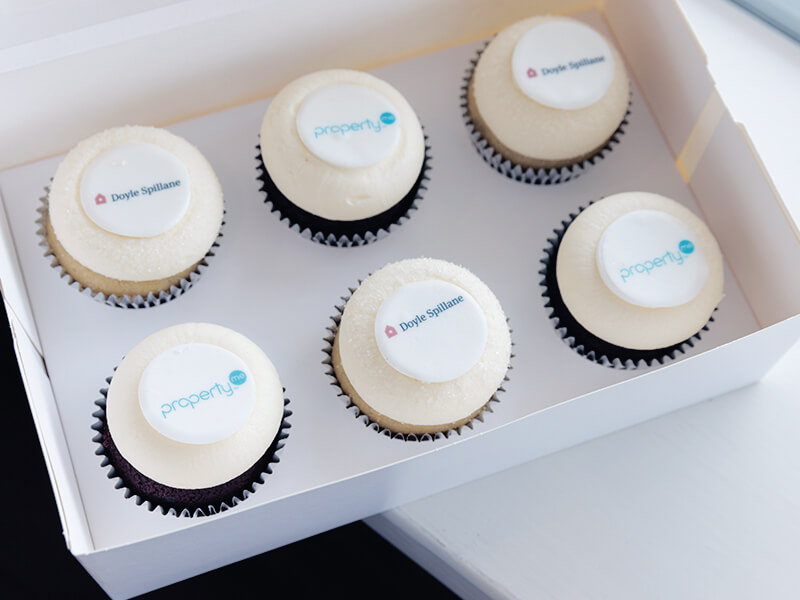 March Release Lunch & Learn
This month saw us release five new features, as well as updating REA Listings. Our releases included effective paid to dates, tenant invoice credits, lease renewal fees, applying fees in bulk and bank feeds. These new features were highly requested and well received by the PropertyMe community.
To further explain the new features, we held a March Release Lunch & Learn with Peter and Christina, back in the studio as a duo for the first time this year. We also took the live stream to YouTube for the first time ever, as well as Facebook. As per usual we went over the features in detail, in order to allow you to get the most out of them. We were pleased with the support and questions we received, and hope that you took something away from the live stream. Keep your eyes peeled for more Lunch & Learns in the future!
PM Partners International Women's Day Breakfast
The property management industry is full of powerful women, who consistently hit the ground running and amaze us with their strong sense of work ethic. We had the pleasure of celebrating these women on the 8th of March, thanks to Nina Sutton and Property Management Partners. On a brisk Melbourne morning, we enjoyed the sights of the Melbourne Zoo, as we sat through a delectable breakfast and inspirational speech from guest keynote speaker, Shaynna Blaze. We were ecstatic to speak with so many inspirational women, and understand how PropertyMe makes a difference in their day-to-day lives.
Brad McHugh is nominated for NSW Property Manager of the year
We had the opportunity to meet Brad McHugh and his team at Highland Property Group back in 2021, to discuss all things PropertyMe. However, today we discuss all things Brad McHugh, as he receives a nomination for NSW Property Manager of the Year. Brad has over 10 years of experience in the real estate industry and consistently inspires and personally guides his team to become leaders in their own right. So it came as no surprise that he was nominated. We're so pleased that he's getting the recognition he deserves, congratulations Brad!
March Birthdays & Anniversaries Presentation
As per our monthly tradition we met over video chat to celebrate our March birthdays and anniversaries. We were delighted to introduce seven new team members to the PropertyMe family, as well as celebrate the milestones of twenty team members! The team was in high spirits this month, with much to celebrate and lots of virtual birthday cake to be eaten. One of our team members even shares their birthday with Bruce Willis.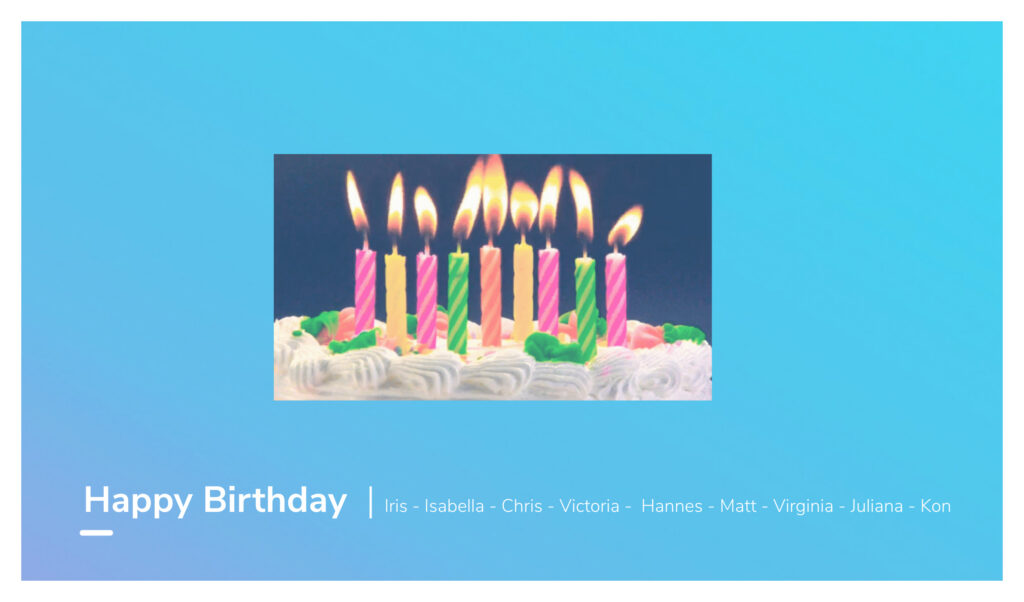 Looking forward to AREC
With Australasia's biggest real estate conference just around the corner, we've been meticulously planning, to ensure you get the most out of our PropertyMe booth at AREC. From merchandise to booth design it's all been a work in progress, with the team enjoying every step of the creative process. We cannot wait for you to see what we have in store, and look forward to seeing our PropertyMe community.
Thank you for taking the time to read about March at PropertyMe, we look forward to sharing new updates with you again next month!
Let us know your thoughts on our peek into the month of March at PropertyMe by emailing [email protected].