Working in Proptech for the last 25 years, I've seen first-hand how much technology has transformed this industry. From relying on technology to facilitate many of our standard real estate functions to automating tasks that previously took hours, a lot has changed!
Alongside this technological change, the past two years have completely flipped the industry on its head. "Lockdowns", "social distancing", "restrictions" — all words we rarely uttered two years ago are now a part of daily conversations. Virtual inspections and video calls have quickly become the norm rather than the exception.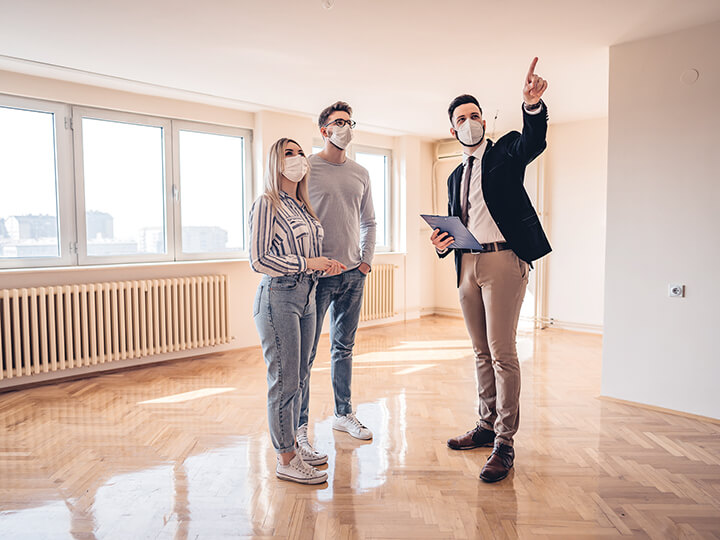 Regardless of all this change, the challenges we face in real estate agencies today are not all that different to the year 2000. Having walked through thousands of real estate agencies across Australia and New Zealand, I've witnessed the same challenges faced time and time again across agencies of all shapes and sizes. Here at PropertyMe, we've identified these challenges and found innovative solutions to each.
Challenge one: we cannot find staff
The last few years have knocked the sails out of even our finest Property Managers. A recent search on Seek.com.au showed 4,500 available Property Manager jobs in Australia today. Why are there so many vacant positions? Over the past few years, many industries have been pushed to the edge by the pandemic and restrictions. Property Managers specifically have faced a plethora of challenges including the reality of moratoriums, landlords with financial struggles, changes in legislation. This rapid change and a lack of support have pushed many away from roles and an industry they would have otherwise loved.
Our solution
With the right support and the right technology, people can achieve so much.
Today, having technology that supports and empowers employees is a must in any successful company. Why is it so important? Good technology makes employees' lives easier and therefore more enjoyable. That's exactly what PropertyMe does! We make life easier for Property Managers so they have more time to focus on the tasks they love.
Providing staff with a positive support system includes the applications they access every day. Over 46% of the Australian Property Manager workforce are currently logging into PropertyMe every day. We are the Property Managers choice and with familiarity comes comfortability and less stress. An all-inclusive system that you can rely on makes a difference to tenure and is a positive contributor to the teams' success and satisfaction in their role.
Property Managers no longer just manage property, they are most importantly managing people, managing relationships and managing expectations. A simple onboarding process means a simple system. If it's complicated to learn it wasn't built for the end-user. If it causes stress and strain it's time to look elsewhere. Finding partners that are able to consistently deliver what you need before you ask will reduce burnout by streamlining tasks, and will set your team up for success every day. That's exactly what PropertyMe does! Just check out the feedback we had from customers in August:
Challenge two: the margin for profit is small
Finding the right staff is tricky. Once you do find the right staff, the challenges of salaries and profit emerge. Over the last decade, management fees have remained stagnant while salaries have grown. Accordingly, many agencies are left with a tight profit margin, squeezed by increased competition and consumer expectations.
Our solution
Once you find your point of difference, you'll be able to press for management fees that are substantial and reflect the quality of your organisation.
If your system can help differentiate you against the competition, use it! Some key points of difference you can highlight to customers as a PropertyMe user include:
Accessible information with Owner and Tenant access portals
User-friendly Tenant Mobile App
Seamless virtual inspections
The ability to easily log maintenance requests
With PropertyMe, you have access to a whole suite of features that enhance and streamline every aspect of your business. Specifically, as a PropertyMe user, you're able to deliver the best experience to your customers and therefore stand out from the competition. This edge gives you the ability to set up a pricing structure that works for your business.
The answer is not to implement all things. Rather, the answer is to consider what will help you solve these challenges.
We are in the business of making your life easier!