As a property manager, it's not uncommon to work long hours to go above and beyond for your clients. Your work week often involves juggling a million different tasks and sometimes, it even bleeds into the weekends. So how do you restore work-life balance?
Enter Kylie Best of Welcome Home Rentals in Gympie, Queensland.
Last week, she sent us a heartfelt Support message that really struck a chord with us and validated why we do what we do at PropertyMe:
"I don't need any help but I wanted to share my experience with PropertyMe with your team.
I have battled with my [first property management software] for many years, not in the beginning – although it was difficult to learn and hard to train others, it was what I knew.
When our business began from my living room a little over 4 years ago, I thought I would try something new and signed with [another property management software]. It was quite possibly the worst decision I have ever made. We lasted a month before I begged to be let out of our contract to go back to [my first property management software].
I knew [my first property management software], and over time, so did our team BUT it never changed. It wasn't easy on the eye, disbursements took an hour in the beginning and were up to four hours in the end. We had to manually send over 50 statements because the program blocked every 12th one from sending due to spamming issues.
[My first property management software] blamed Office 365, Office 365 blamed Telstra. And Telstra, well they didn't even respond.
I didn't take my first holiday for 3 years as I knew our team weren't up to receipting and disbursement with [my first property management software]. They promised us the cloud, we booked a trip to Bali and cancelled it shortly after, forfeiting our deposit when it became apparent that the cloud was no more than a pipe dream.
I started stamping my feet when we were given a price rise, and I enquired on your program many times, always teetering on the edge of what looked like a cliff face. I wish I had jumped sooner.
I wanted you to know the positive impact that the change has had on my entire life. It sounds crazy but this wasn't just a "program change".
For me, it was a life change. The migration was easy, I'm pleased to see that there weren't too many hiccups, the help section is amazing, the training videos a godsend.
Instead of spending an hour each morning in the office receipting and reconciling, I have it done in under 10 minutes while I'm having a coffee from home. My husband goes out and plays golf now each morning before work and when he comes in, I am smiling.
As a property manager, and business owner, I am only too aware that people often take the time to complain, but rarely to praise so I want the PropertyMe team to know how much this program has had such a positive impact.
We took our first holiday in July of 2017 and another a year later – it all went well but only because I was continually available on the phone and had spent months getting ready.
We are going away again in 2019 but I now feel like I could pack up and go on an unplanned trip next week and still stay connected with our business. I cannot begin to tell you what that means to me.
Thank you so much to the creators of PropertyMe, to the team who have no doubt worked tirelessly in programming and whatever else it is you smart cookies do.
A thank you to your support team and every single individual who is a part of PropertyMe.
We love you."
Here at PropertyMe, our mission is to create a home for everyone involved in the property ecosystem. We are building more than game-changing cloud property management software – we aim to change the lives of everyone involved.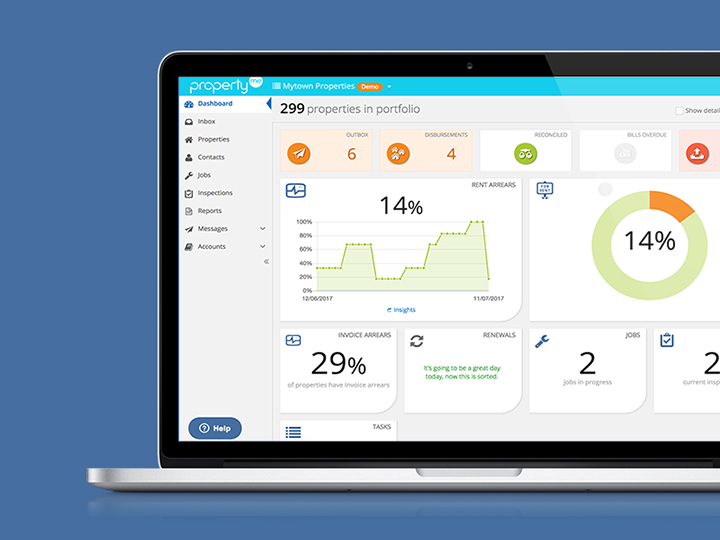 Book a free demo today to see why thousands of property managers have switched to the PropertyMe cloud.
Thanks for reading! If you enjoyed this blog post on How this Property Manager Restored Her Work-Life Balance, you might also be interested in Why Property Managers Leave, How PropertyMe is Different From the Competition and Top 15 PropertyMe Features for Trust Accountants.
What have you done lately to restore your work-life balance? Let us know in the comments below.