With Christmas right around the corner, it'll be New Year's before you know it! This is a good chance to reach out to your clients to spread some holiday cheer and deepen your involvement with the community. After all, great communication is one of the key drivers of success as a property manager.
Here are five ways you can engage tenants and owners this Christmas.
1. Run a competition
Everyone loves a good competition whether it's on social media, on your website or offline. It's a great way to get the community involved and get your brand name out there. Plus, it doesn't have to be costly!
Here are some competition ideas for the taking:
Christmas cookie decorating competition: Have entrants post photos of their Christmas cookies on Facebook or Instagram with a specific hashtag. Reward the top three entries. Similarly, you can run a Christmas home decorating competition or Christmas tree decorating competition.
Christmas kindness challenge: Encourage clients and suppliers to participate in a challenge to give back this Christmas, whether it's through volunteering or performing random acts of kindness in the community. Have entrants post photos with short captions and pick a winner at the end. Be sure to incentivise the challenge internally so your staff are on board too!
Christmas colouring-in competition: Email colouring-in pages to tenants and owners with children and let them know that you're running a colouring-in competition with prizes for the best entries.
Competition prizes could include hampers, gift cards for Christmas shopping or groceries, Red Balloon experience vouchers, advent calendars and movie vouchers. Just make sure any competition you host adheres to these guidelines as you may require a permit. Additionally, any alcohol prizes must adhere to state and territory guidelines.
2. Host a community event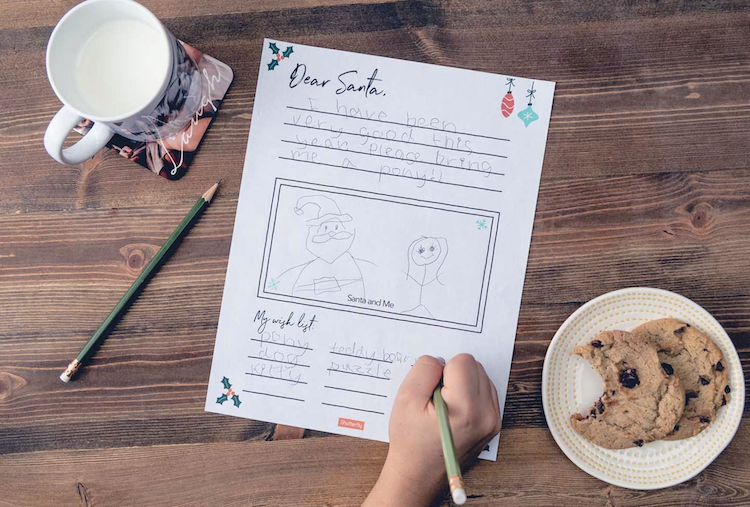 Hosting a virtual or socially-distanced event is a great way to engage tenants, owners and members of the community this Christmas. Not only does it allow your clients and potential clients to interact with your staff and vice versa, but it also provides brand exposure and shows your support for the community.
You can partner with local businesses to host an outdoor barbeque, wine-tasting event, letters to Santa workshop or Christmas movie night, just to name a few. If you're really feeling the silly season, you can even host an ugly sweater party or Secret Santa! The key is to get everyone involved in the spirit of the holiday.
Additionally, be sure to document the event so you have plenty of content to cross-post on social media afterwards. Here are our top real estate video apps to help you out.
3. Send a greeting card
Go back to basics and send a simple greeting card to your tenants and owners expressing your gratitude for the past year and wishing them well for the year to come. This is a great way to engage tenants and owners during the holiday period and show that you care.
If you opt to send physical cards, be sure to personalise the cards with client names and send them out at least a week before Christmas so they arrive in advance.
However, if you don't have the time or budget to send physical greeting cards, a personalised e-card or Christmas email is always a good idea.
4. Pick up the phone
This is quite possibly the easiest way to engage with tenants and owners this Christmas. Even if you manage hundreds of properties, you could choose 10 to 20 tenants and owners at random to call and check in on.
Not only does this help you build rapport and nurture relationships with your clients, but it also gives you a chance to collect feedback and identify any opportunities for improvement in the coming year.
If one of your clients is really happy with your service, don't be afraid to ask them to leave a public review. This can help build your reputation, generate more referrals and is key to preventing and responding to negative reviews.
5. Organise a charity initiative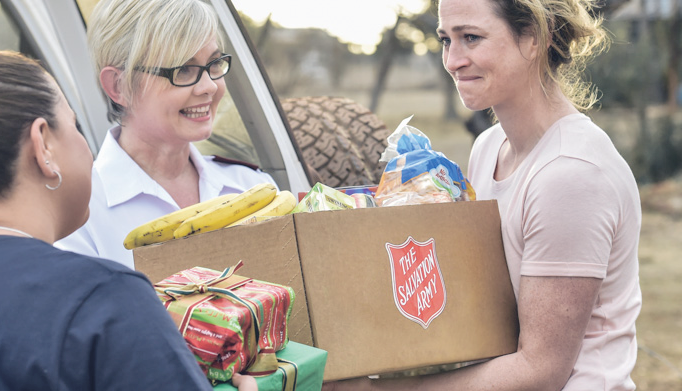 Christmas is a time of giving, so it's a great time to organise a charity initiative to support those in need and give back to the community. Consider running a soup kitchen or collecting donations of books, toys, non-perishable food and physical gift vouchers for The Salvation Army's Christmas Appeal or The Smith Family's Toy & Book Appeal.
Thanks for reading this blog on ways to engage tenants and owners this Christmas! You might also be interested in:
Let us know your thoughts on 5 easy ways to engage tenants and owners this Christmas by emailing [email protected].