The great thing about the real estate industry is that it changes all the time. It's exciting, dynamic and there's always something happening.
However, this makes it compulsory to actively educate yourself and your staff about the latest in property management best practices, trends and news by perusing news sites, reading property management blogs and listening to real estate podcasts.
To help you out, we've rounded up a list of the top five property management blogs you need to reading to stay in the know:
1. Residential Property Manager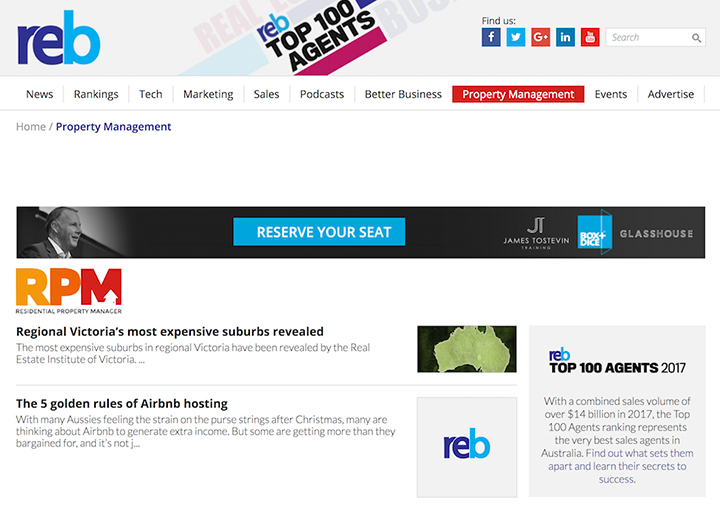 Residential Property Manager is the property management arm of Real Estate Business, a news website for real estate agents. They cover topics like RBA cash rate decisions, property technology and news, property management tips and tricks, how-to guides and more.
They also have a long-running podcast called Secrets of the Top 100 Agents. Each week they feature a top-ranked agent and discuss topical news, real estate best practice and their rise to success. Be sure to check out our blog post on the Best Real Estate Podcasts for Australian Agents.
2. Elite Agent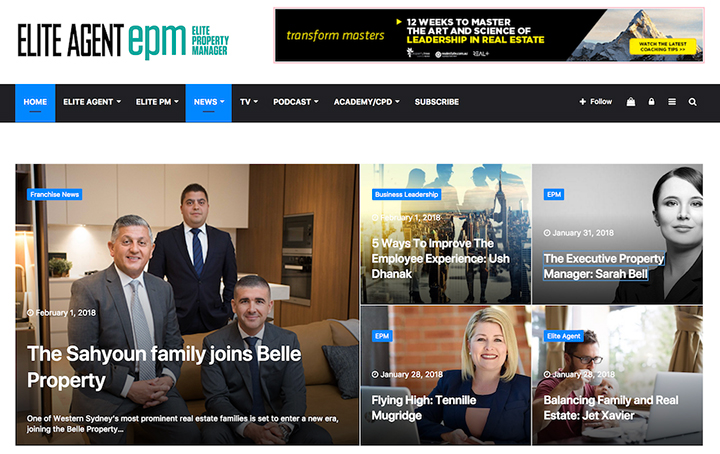 Elite Agent is a publication for property managers, principals and real estate professionals alike. Elite PM is their dedicated section for all things property management including interviews with high-performing agents, articles on leadership, case studies and expert advice around best practice and legislation, marketing, technology and growth.
PS. We love #thebrief here at PropertyMe so be sure to subscribe to their newsletter. Their content is great and their GIF game is strong.
3. CoreLogic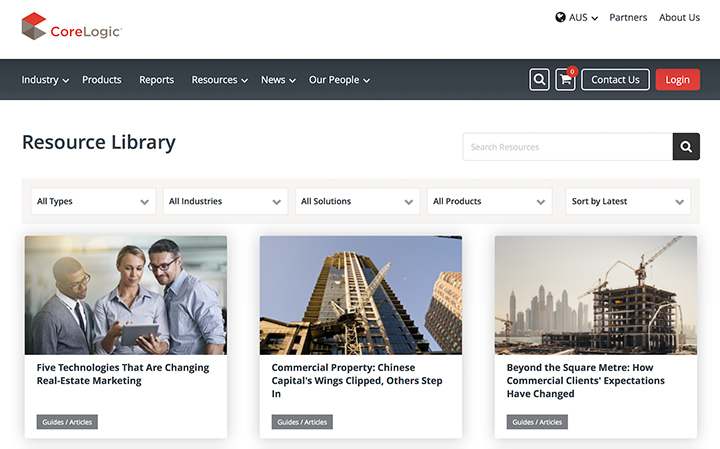 CoreLogic is the largest provider of property information and analytics in Australia and New Zealand. So you're probably already familiar with their property data and market update reports. But did you know that they have an extensive Resource Library and News section for real estate agents too?
You can find articles on a range of topics including residential property management, commercial property management, real estate marketing, lead generation and property technology.
4. Real Estate Talk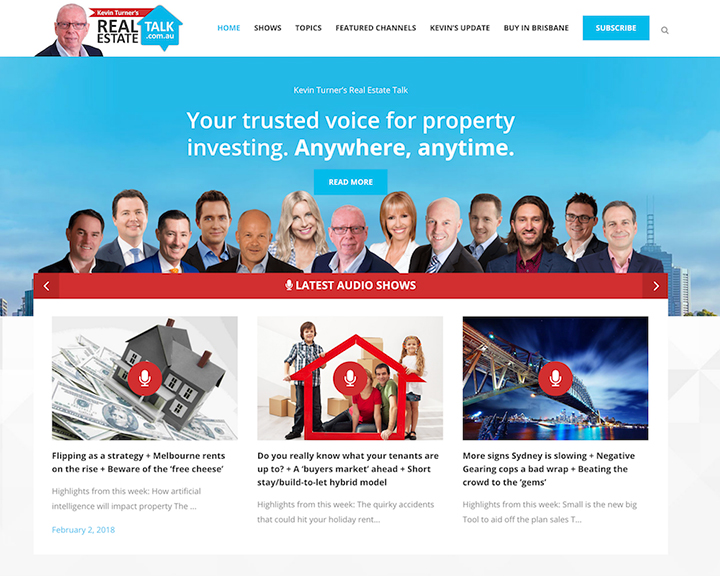 While Real Estate Talk isn't technically a property management blog, property managers like yourself can benefit from topical commentary on the property market, articles on emerging technology and property trends as well as interviews with the likes of Kylie Davis and John McGrath.
5. PropertyMe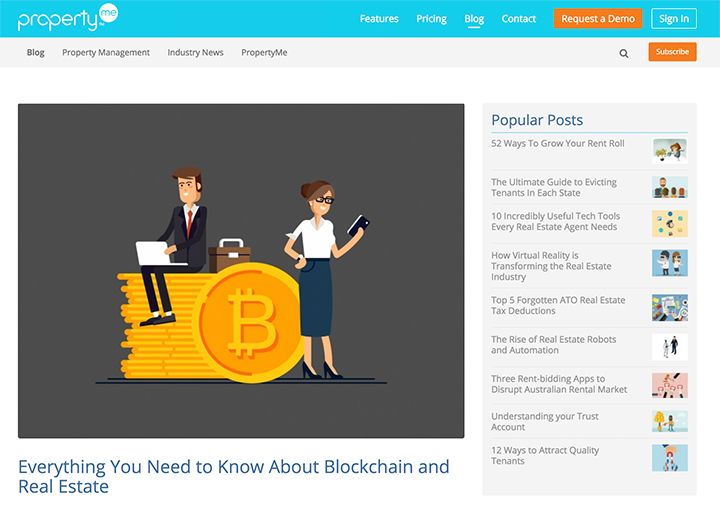 We don't mean to toot our own horn but this list of top property management blogs wouldn't be complete without our very own! Join over 35,000 property managers, real estate agents and principals who receive our Monthly Insider newsletter. Don't miss out!
Be sure to check out some of our most popular blog posts to get up to speed: Everything You Need to Know About Blockchain and Real Estate, 52 Ways to Grow Your Rent Roll, 12 Ways to Attract Quality Tenants and 7 Habits of Highly Successful Property Managers.
And that's a wrap! Which property management blogs do you read? We'd love to know!
Did we miss a great property management blog? Leave us a comment below.