It's no surprise that workplace culture is one of the most vital pillars of a thriving business, allowing you and your team to create positive outcomes. Having a high sense of workplace culture also allows you to improve employee retention, productivity, and workload. This is supported by a study from Quantum Workplace, which stated that employees who believe that their workplace has a high sense of culture, are 3.8 times more likely to be engaged with their work.
However, as we get busy, we take on new clients, or have a change in management it can become one of the first things to be forgotten. That's where we come in, as we've created a five-step list to aid you in improving and measuring your workplace culture. Let's get started!
1. Strengthen employee relationships
Off the bat, it's imperative to review your employee relationships and have a good think about where and how they can be improved. As the average person will spend over 90,000 hours in their workplace over the course of their life, it's important to ensure that we get along with and respect our colleagues. With this being said, you don't have to be best friends with everyone in your workplace. However, you do need to have a high-level understanding of how they work, and which personal life factors may impact their work life. Having a high-level understanding of your teammates, allows you to bring the best out of them and mitigate miscommunications and conflicts.
So how do you strengthen office relationships? The best way is to put on incentivised optional internal events. This could include, hosting an after-work gym class for the team, or a daily 'coffee run' to allow team members with similar interests to have small moments in the day to bond and get to know each other on a personal level. Similarly, you could facilitate team awards nights or thank you notes, to allow the team to thank one another for their efforts and help throughout the year.
2. Recognise and reward
As humans, we're extremely reward-based, with it being one of the driving factors behind everything we do. Completed a big project at work? Time for a glass of wine. Successfully trained for a half marathon? Time to treat yourself to a massage. Got that scary medical appointment out of the way? Time for a croissant and coffee. We could go on. The same can be said for recognition as 83.6% of employees state that recognition affects their motivation to succeed at work.
The best way to use recognition and rewards to boost workplace culture is to ensure you strike a mix of recognising team members who go the extra mile as well as ensuring that the reward is even and fair. Practical examples of this include creating a monthly award and voucher for a team member who went above and beyond, creating a space for team members to recognise each other's achievements, or providing the team of the week with a free coffee.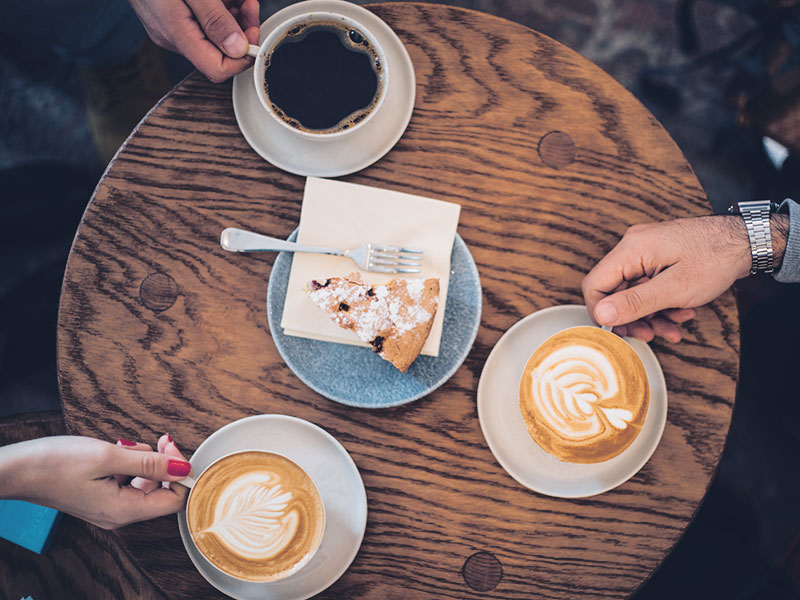 3. Prioritise transparency and boundaries
In order to feel safe, respected, and comfortable in a work setting, we must prioritise transparency and boundaries. For example, if a junior staff member was to give a presentation in front of a tough client, it would be helpful for their supervisor to be transparent about what is expected of them, and it would be helpful for the junior staff member to state their boundaries before going into the meeting. This allows for better outcomes as the junior staff member is better prepared and less anxious, and in turn, will produce better outcomes for the teams.
Transparency and boundary setting should ideally be defined from the get-go, being a big point of discussion during introductory meetings when a new staff member joins the team. However, they can also be set and reinforced further down the line. The best way to do this is to have regular meetings to check in on team members, as well as being ever present in the workplace to observe how team members respond to certain tasks, conversations, and challenges.
4. Have meetings, and make them fun
It's likely when you see a meeting pop up in the calendar you roll your eyes, and think of all of the other ways you could be utilising that time. However, we're here to tell you that team meetings are far from a waste of time. They allow you to foster healthy professional relationships with your team, catch pain points in the workplace before they escalate, and ensure your team is on the same page. While they can seem boring in hindsight, they are packed with useful information that can later be used to improve workplace culture.
To get your team excited about and more involved in your regular meetings, we recommend making them fun! How can you do this? Well, some ideas include showing a funny video at the start of the meeting to loosen everyone up, providing snacks to incentivise attendance, or asking more interesting and personal questions at the end of the meeting.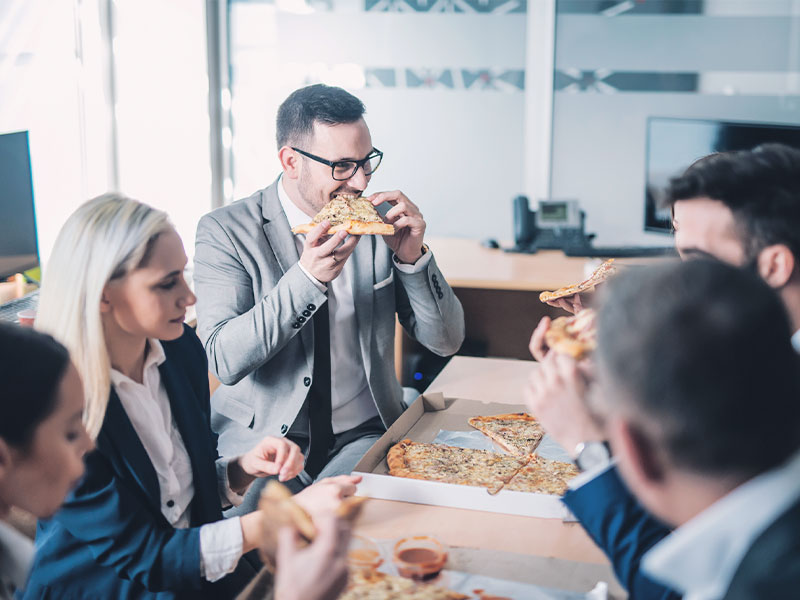 5. Invest in your team's career growth
Did you know that three-quarters of the workforce are open to being recruited? The main reason for this could be because an employee feels as if their career goals cannot be satisfied in their current position, making them feel as if their only option is to look elsewhere. With this being said, it's a lot easier than you think to ensure that you are on the same page with your employees and their personal growth.
The main way to do this is to ask them to write out their career goals, and then have a meeting to discuss these and create an action plan to ensure that they are working towards them. In this meeting, it's important to go over how their current role progression can support these goals, and what skills and development you can provide to aid them in achieving them.
So there you have it, our top five tips to improve your workplace culture! Cheers to making your workplace the best it can be. Let us know your thoughts on our top client appreciation event ideas by emailing [email protected]