There's nothing as inspiring and energising as being in a room of passionate colleagues, or a client event that fosters an engaged and excited community. In fact, according to PropertyMe's Monthly Insider survey, over 40% of Property Managers prefer conferences and networking events to help stay inspired and keep on top of their professional game. We love hosting our community here at PropertyMe HQ and have put together five tips for acing your own event.
1. Knowing your purpose and achieving your goals
The most important tip that we have is knowing your purpose and knowing what you want to achieve both professionally and personally. We recommend sitting down and writing out exactly what goals you are looking to achieve, as planning events does take time, effort and lots of manpower. If you need some help with setting structured goals or are not sure where to start we recommend checking out our blog on setting work goals that actually stick to get some ideas on how to start. Setting goals and working out exactly what you are looking for,will help with a clear vision of the type of event planned and make it easier for you in the long run.
2. Knowing what your audience wants
When it comes to event planning it's important to know your demographic and understanding what's going to keep them engaged, finding the perfect blend of work and fun. Tools such as surveys and expression of interests on social media platforms are a great way to understand what your audience may be interested in. We know there is usually already a list of things you would like to touch on but there is no harm in taking input from attendees. Acknowledging and providing what attendees are looking for will leave people walking away with a good memory associated with you and your business.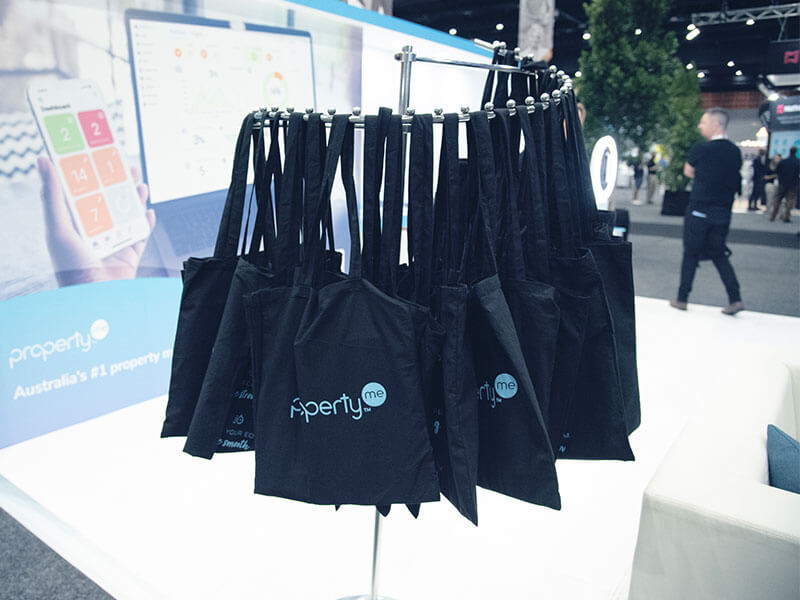 3. Creating the right budget for you
Creating, planning and hosting an event is a huge undertaking and it's easy to rack up the costs. A great way to avoid this is sitting down and creating a comprehensive budget. The first thing to keep in mind when creating a budget is what are your event goals, these goals create the most important elements of your event and need to be considered in the overall budget. We recommend looking at past and similar events, instead of starting from scratch use these old events as templates. It also helps to work out what was money well spent or maybe certain areas that needed less or more. It also helps to have a list of specific things you need like on-site costs or promotional and marketing costs , an example of your on-site list may include is venue, food, beverages, entertainment and decorations.
Getting multiple quotes from different vendors allows you to gain a better understanding of the market cost for particular items. Vendors are also a great source of information, they are experts in their field and can give tips on what you may need to add or what you may not need, they can even have great tricks on how to save money. Our final point for budgeting is to always plan for emergencies and incidents, we want nothing more for important days to run smoothly but having a built in emergency fund is a great way to have a back up plan in case anything does go wrong. The extra amount can be up to you but a good rule of thumb is to have an additional 20% set aside of your total budget.
4. Perfecting networking
Events and conferences are a perfect opportunity to mingle and network with clients, future prospects and industry professionals. When planning an event, keep in kind that panels and presentations are great but shouldn't take up the entire schedule. Attendees want to mingle, carving out time to get everyone together is a great way to ensure these opportunities are available for both yourself and the attendees. We recommend post conference cocktails and canapes or a catered lunch in your designated space. There's no better way to connect than over great food, and it brings everyone together to give people time to chat and connect.
5. Mastering the marketing
Marketing is a central ingredient for a great event, not only are you looking to connect others in the industry, you also want to boost your own brand. Some ways to bolster your marketing game include email, content creation and of course swag bags. Using emails and newsletters with event specific branding separates from the usual content you may be putting out, it also allows you to run event specific competitions or early bird registrations which reward those attendees who interact with these emails. Event specific branding also opens the door for swag bags, personalised event merchandise is always a hit… we know they are the best parts about attending conferences.
Social media content focusing on sneak peeks, behind the scenes or interviews with guest speakers are great for engagement. It allows attendees to have an extra peak at all the planning and we know that "a look behind the curtain" type post gains more traction. Having a content creation management plan is a great way to stay organised when it comes to what content you want to create.
Did you find these tips useful? We look forward to hearing about any future events or conferences that may be in the works, please feel free to reach out to us by tagging us online or sending an email to [email protected]