With six years of experience under his belt, Jess heads up the property management department at Savoy Real Estate in Blackburn, Victoria. Prior to using PropertyMe, he used two other systems and found them clunky and unreliable. Here's his PropertyMe Customer Story:
Hi Jess, can you tell us a little more about yourself and Savoy Real Estate?
I got started in real estate six years ago by accident when I was tutoring a student whose mum was a property manager. She asked me to come on to assist her. Shortly after, I joined them full time. Within three months, I took over as the Senior Property Manager.
I joined Savoy in July last year to run the rental department which was very small at the time. We are still small but growing fast, focusing on being ethical while providing a comprehensive service.
What problems did you have with your property management software prior to joining PropertyMe?
I've used two well known property management software systems throughout my career. Neither are cloud-based and they are hard to learn, slow, unreliable and are simply not modern. They don't provide the features required to make the modern property manager's job easier.
How has PropertyMe solved those problems?
PropertyMe is cloud-based, super fast, accessible from anywhere and is extremely user friendly. With the constant updates (and not just minor ones!), PropertyMe is always up to date and really makes my job so much faster and easier.
It's very rare that I'd have a problem (usually because I'm still learning parts of the software) and if I do, support is always there to help. You also don't have to wait on the phone on hold forever!
What was the transition to PropertyMe like?
There was no transition for our company as we used PropertyMe from our very first property. For me as a property manager, the transition from other systems was great.
PropertyMe is so easy to pick up. And when I get stuck, I just search the Knowledge Base for help.
There's an abundance of pre-written articles and step-by-step videos. It was much easier for me to learn than either of the previous two softwares I had used.
What is your favourite PropertyMe feature and why?
This is a tough one as I love so many of the features! But I'd have to say the receipting and disbursements features. It literally takes me 5 minutes to receipt and pay money to landlords for over 90 properties. It's straightforward and simple to use, even for those who don't have much experience with trust accounting.
And to sum it all up?
PropertyMe is modern, fast, powerful and simply the absolute best option out there when it comes to property management software hands down.
Thanks for reading Savoy Real Estate's PropertyMe Customer Story! PropertyMe is game-changing cloud property management software that can be accessed from anywhere, at anytime.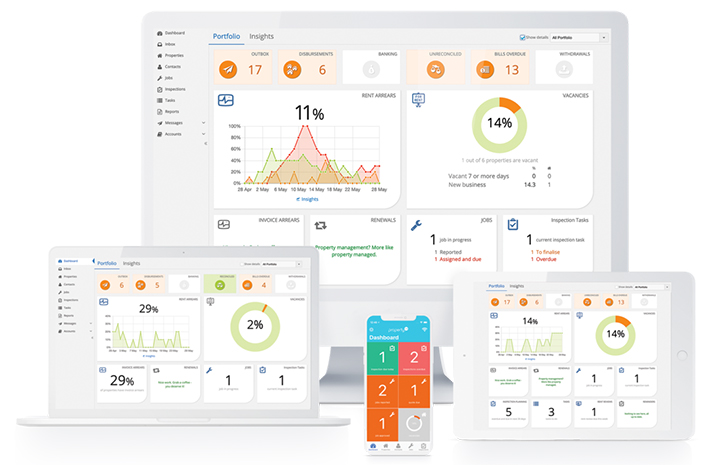 Book a free demo today and see the PropertyMe difference for yourself. We'll also throw in a free trial so you can play, prod and poke around as much as you like!
Got questions for us? Leave us a comment below or email [email protected]