With 15 years of experience in the real estate industry, Leda Ahmadzai is currently the Senior Property Manager at Location Property Group. After upgrading to PropertyMe, Leda has noticed significant cost savings as well as an increase in efficiency and customer satisfaction. Here's her PropertyMe Customer Story:
Hi Leda, can you tell us a little more about Location Property Group?
Location Property Group is a boutique real estate agency that opened in 2005, with a focus on helping clients build investment property portfolios. We're located in St Leonards and service clients in Sydney's Lower North Shore.
Property management is a big part of the process once a client has purchased a property through us. We have built up a strong network of clients and many of our clients purchase multiple properties.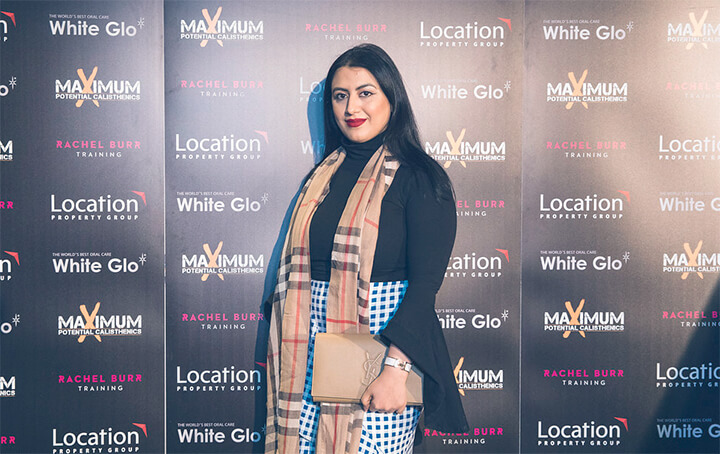 What problems did you have with your property management software prior to joining PropertyMe?
Prior to joining PropertyMe, we had to click around and look for documents in many different areas to find what we were looking for. The previous software that we were using was outdated, difficult to access on mobile and wasn't user-friendly at all.
Also, when I tried to access the previous software from home, it was very slow and difficult to use. Our Director, Ajay, had a similar experience when he was on holiday in Italy over the new financial year period. He had to do a month-end on our previous software from a hotel room in Venice and it took over 14 hours to complete the task.
Our previous software had an outdated trust accounting process. It did not meet modern trust accounting requirements and updates to the system were incremental. Whenever there was anything new, it was mostly improvements and bug fixes rather than feature releases.
What was the transition to PropertyMe like?
It was a really smooth transition to PropertyMe, thanks to PropertyMe Partner, End of Month Angels. We exported all of the information out of our previous software and sent it to End of Month Angels. They organised everything and three days later, all of our data was in PropertyMe.
Besides using the PropertyMe Knowledge Base and booking into live training sessions with the team, we also had some short training sessions with End of Month Angels. It really didn't take long to learn how to use the system.
How has PropertyMe changed the way you do things at Location Property Group?
PropertyMe is a cloud-based system so we can now access it from anywhere and on any device. Activities like bank reconciliation, disbursements, communication and inspections can be done on the go now, which saves us a lot of downtime.
Going paperless
At Location Property Group, our goal is to be completely paperless in the property management department. We have documents coming in electronically which we now upload to PropertyMe and send out to tenants, owners and suppliers via the system.
As of August 2019, there were over 1,600 Sydney Water bills processed completely electronically through the system. This has saved over three reams of paper and additional envelope and postage costs.
Streamlined rent payments
In our previous system, tenants paying rent used different codes which made it difficult to track and manage. PropertyMe gives you a single code per tenant so when a payment is made, a bank reconciliation can be done in just one click.
Dashboard
PropertyMe has made the process of property management transparent. With the dashboard, we can see what property is due for rent renewal, what properties and tenants are in arrears, what jobs are outstanding and so on.
Owner Access
PropertyMe's Owner Access feature helps us provide a better service for our landlords as they can see important information in one place. This includes all their statements such as financial yearly statement and monthly statement, what's been deducted from the rent such as maintenance costs, landlords insurance and bills etc.
Unlimited document storage
We can also easily attach invoices with the statements so everything is in one place for the landlord to access. While we were limited by the number of attachments we could upload in our previous software, PropertyMe allows us to upload unlimited attachments and documents.
Bill like a boss
When it comes to getting the accountant to pay bills, everything they need is there in the system. Previously, I would need to go and discuss the bills with them and explain what needed to be done. With PropertyMe, the accountant knows what bills need to be paid. Plus, bills can easily be scanned and allocated against the landlord and property.
Bank Feeds
Another great feature is Bank Feeds which is a Standard Plan feature. It downloads all our transactions overnight and automatically matches the ones it can recognise and prepares the tenant receipts. After a quick review of the transactions, we can reconcile our accounts in just one click.
Would you recommend PropertyMe to others?
Yes definitely. PropertyMe is very intuitive and has increased our efficiency in the office. It makes time management a lot easier, saves time and gives landlords access to all the information they require. Even the tenants can log into Tenant Access to find the information they need (e.g. a copy of their lease agreement).
Overall, PropertyMe is a very forward-thinking company where new features and improvements are constantly being added – I wish we made the switch earlier!
Thanks for reading Location Property Group's PropertyMe Customer Story. PropertyMe is Australia and New Zealand's largest and most complete cloud property management software. Book a free demo today to see why thousands of property managers have switched.
You might also be interested in PropertyMe Customer Story: 360 Property Management Mackay and How PropertyMe is Different.
Did we miss anything in PropertyMe Customer Story: Location Property Group? Please email [email protected] to let us know.