With over 30 years of real estate industry experience, Tracey Blunt and Elisha McDonald are the directors of Compass Asset Management on the Gold Coast. Here's their PropertyMe Customer Story.
Hi, can you tell us a little more about Compass Asset Management?
Compass Asset Management was established in 2008 to provide personalised rental property management services.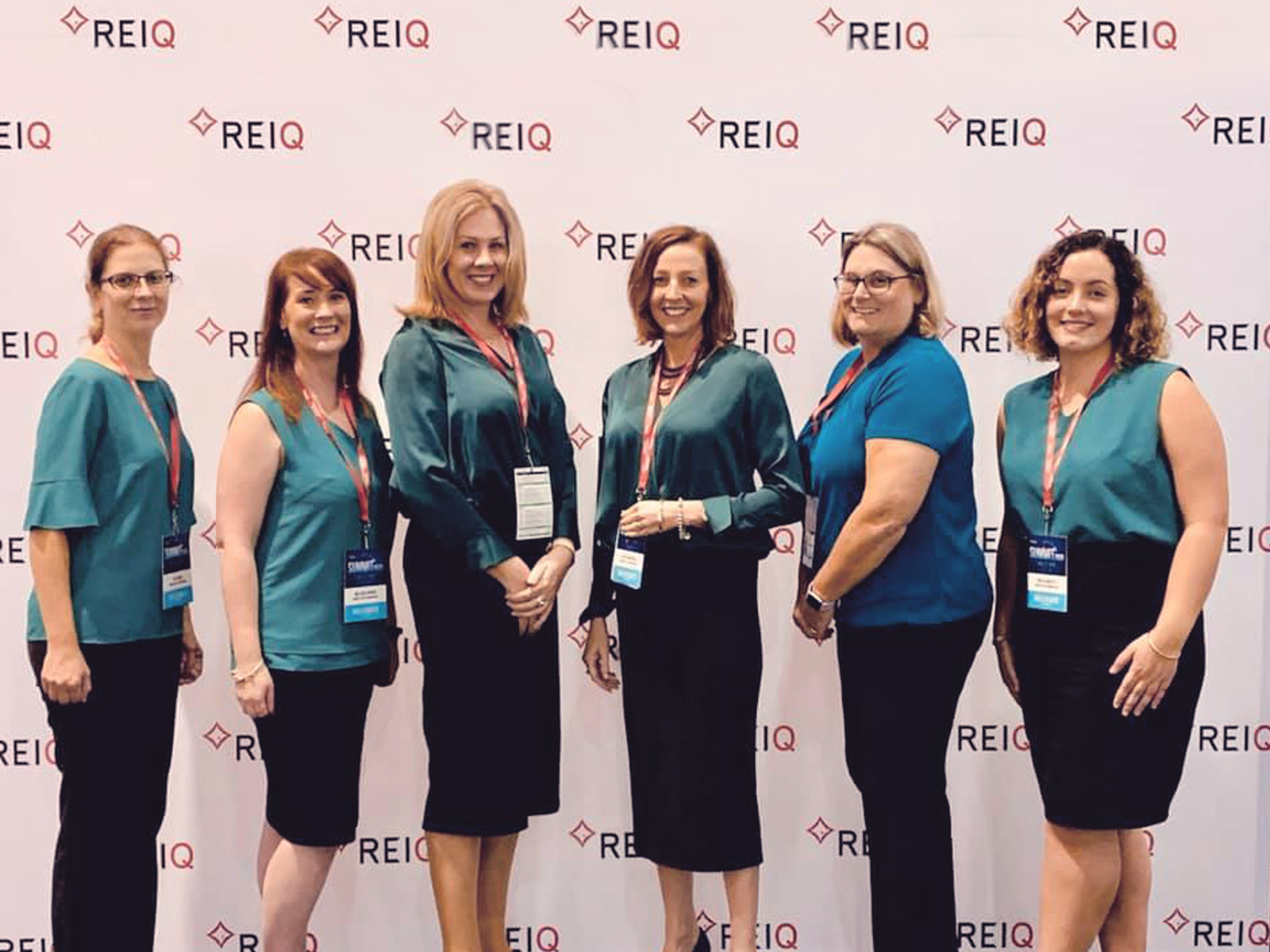 We manage properties in Brisbane and South East Queensland, regional centres such as Mackay and Bundaberg, and the coastal locations of Sunshine and Fraser Coasts.
Operating out of our head office on the Gold Coast, we're committed to excellence and are always reviewing and raising the benchmark for our service to clients.
What problems did you have with your property management software prior to joining PropertyMe?
We have staff who work from home as well as overseas so we really needed a flexibility cloud-based system that would facilitate that.
Prior to upgrading to PropertyMe, we were using many remote access logins which did not allow our staff to move freely while remaining connected.
We also felt that our systems were dated and were not making the most of the technology that was available.
What was the transition to PropertyMe like?
It wasn't as scary as we anticipated! We engaged a PropertyMe Partner to help us with training and implementation. However, after the first week, all staff had a handle on the different features and how to navigate the system.
How has PropertyMe changed the way you do things at Compass Asset Management?
PropertyMe has increased our collaboration, flexibility and efficiency. Now, our teams are connected at all times despite being spread out across Mackay, Bundaberg, Hervey Bay, Sunshine Coast, Brisbane, Gold Coast and the Philippines. Plus, we have shortened many of our processes due to the features available in PropertyMe.
Inspections made easy
The PropertyMe manager app makes it easy for our routine inspection officer to conduct inspections and reply to messages while travelling around our service locations in Queensland.
Insights and reporting
From a director's point of view, it would have to be the insights and statistics that are available. We can easily track where all staff are at on a single screen.
Reduced inbound calls
We have just turned on our Tenant Access and will be doing so with our owners in the coming weeks. This is a great feature that reduces direct calls and emails to staff, giving them a less interrupted workflow.
Paperless office
We have also reduced the amount of scanning and printing enormously due to the ability to 'drag and drop' many documents into PropertyMe.

Would you recommend PropertyMe to others?
Absolutely! The ease of navigation and extra features such as the PropertyMe manager app are second to none. There is no cost per user and we love the way we can customise reports for absolutely anything in the business.
See for yourself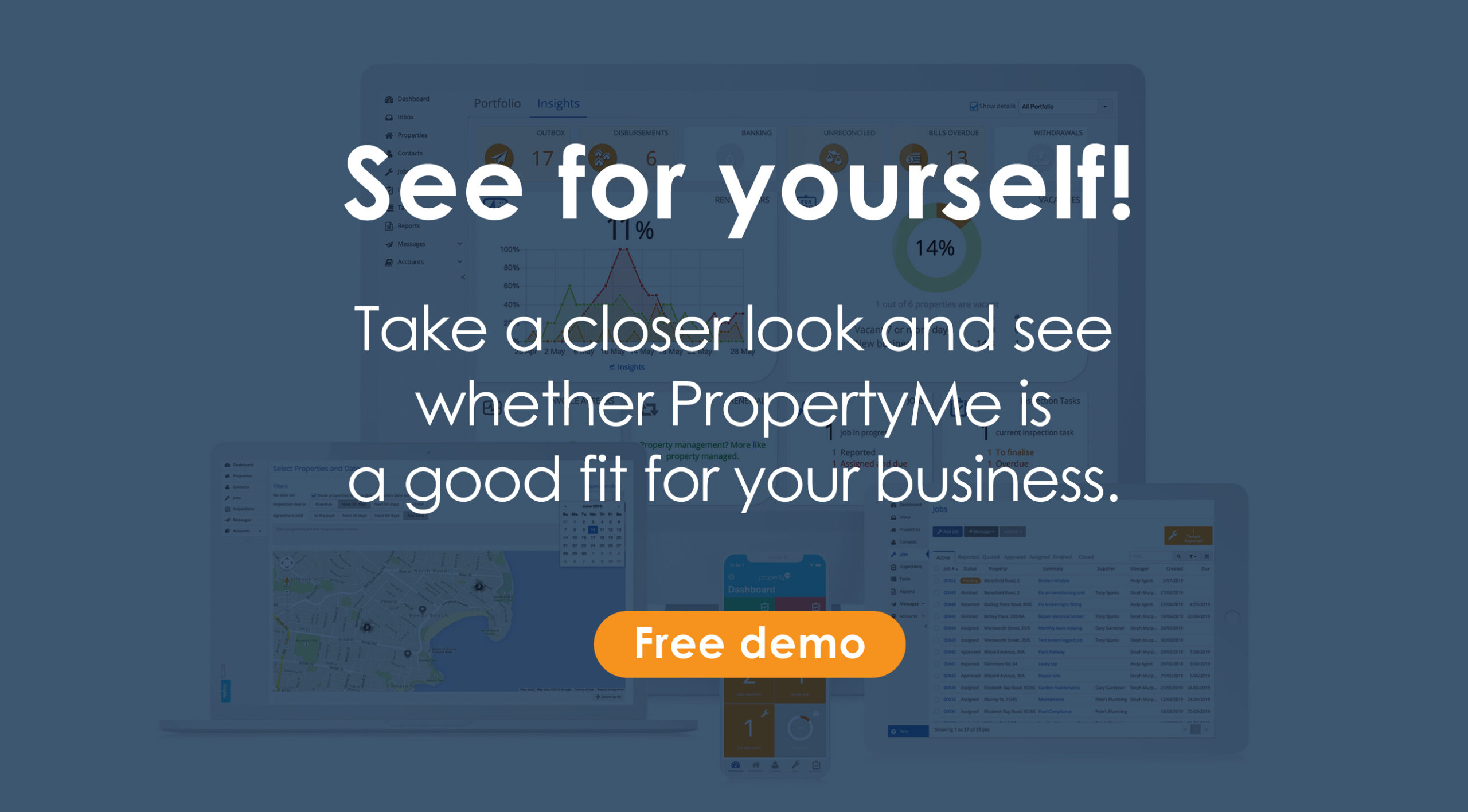 PropertyMe is Australia's most popular property management software. Book a free demo today to see the PropertyMe difference for yourself.
Thanks for reading! You might also be interested in:
Let us know your thoughts on PropertyMe Customer Story: Compass Asset Management by emailing [email protected].