View all their relevant property and lease information
See upcoming events like inspections
Reduce admin time with clever document access
Tenants can easily access all their documents through the app, reducing admin time for you while improving their experience. Tenants can preview all their receipts, property information and any relevant documents within the app.
Ensure your tenants never miss a payment
Tenants can clearly see when their rent and any relevant invoices are due inside the app.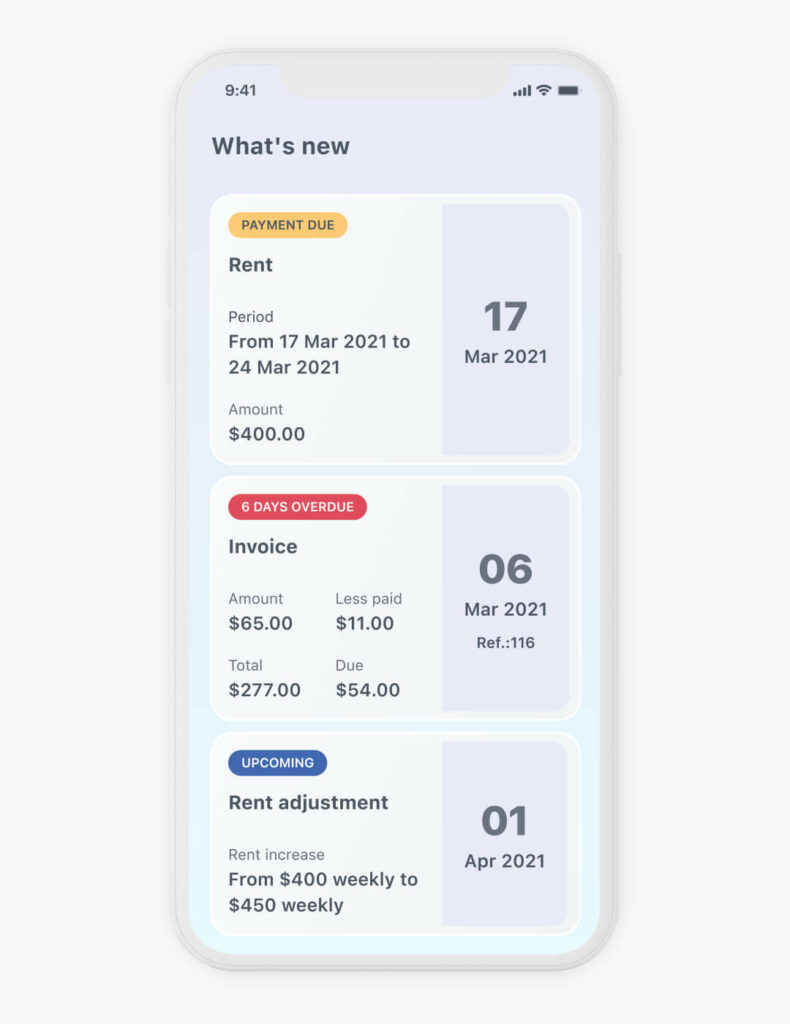 A smarter way to manage maintenance requests
Maintenance requests are a breeze with the PropertyMe app. Tenants can easily log requests through the app, reducing friction and improving their customer experience.