Share routine and entry inspections
Share routine inspection reports with your tenants to give them the ability to add notes and attach photos for each room, up until you mark the report 'Complete'. You can also share entry inspection reports with your tenants. The tenant will be able to view comments but will not be able to alter the report.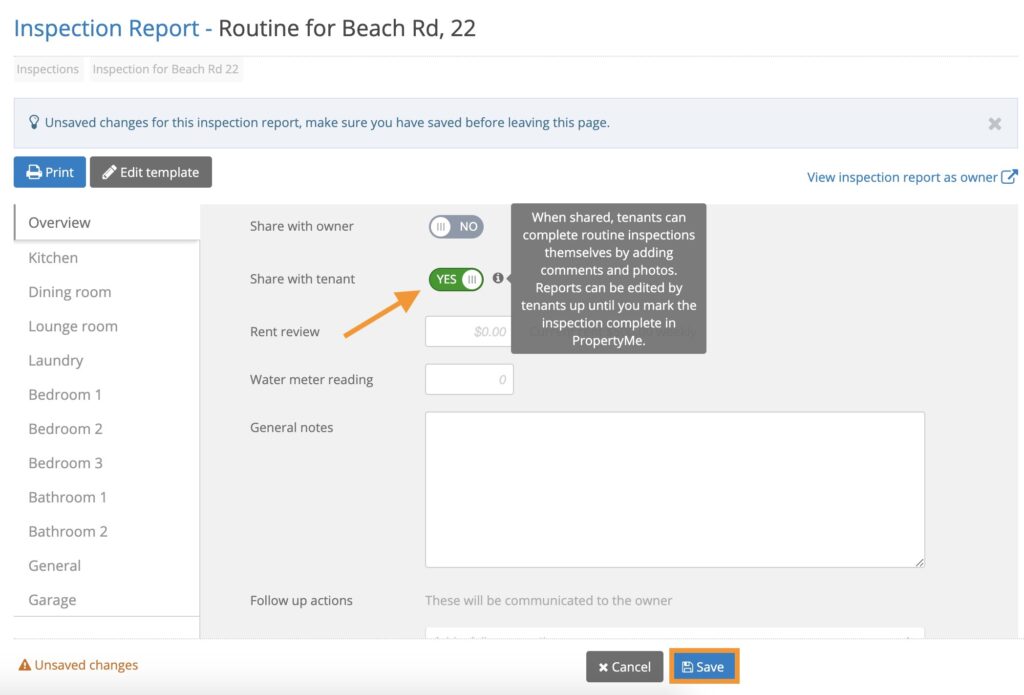 Review and edit reports
Prior to making the routine inspection report available to the owner, you can review any photos and notes that your tenant has added and edit the report as needed.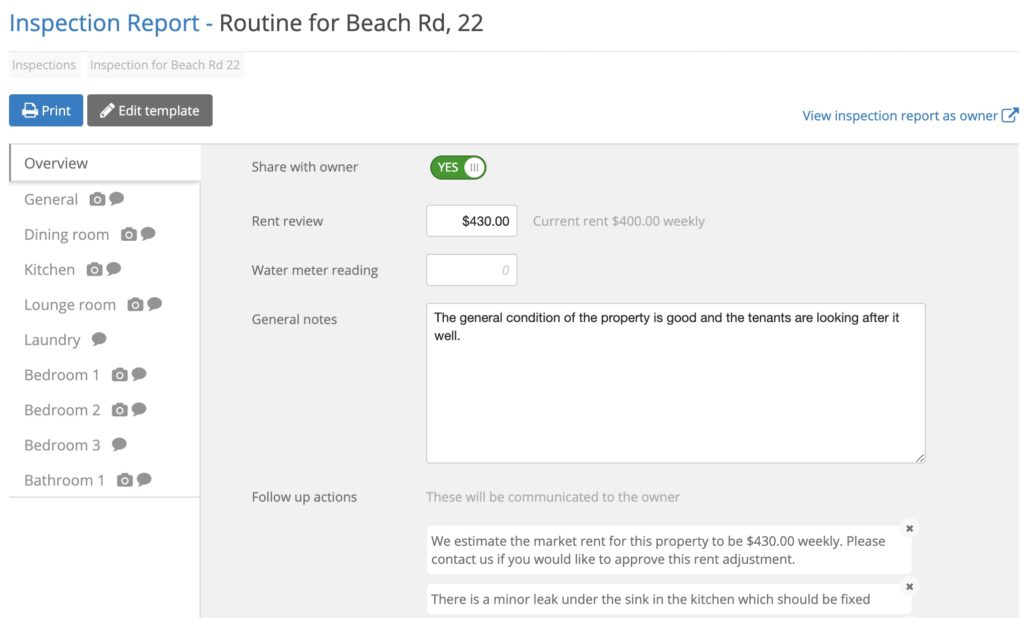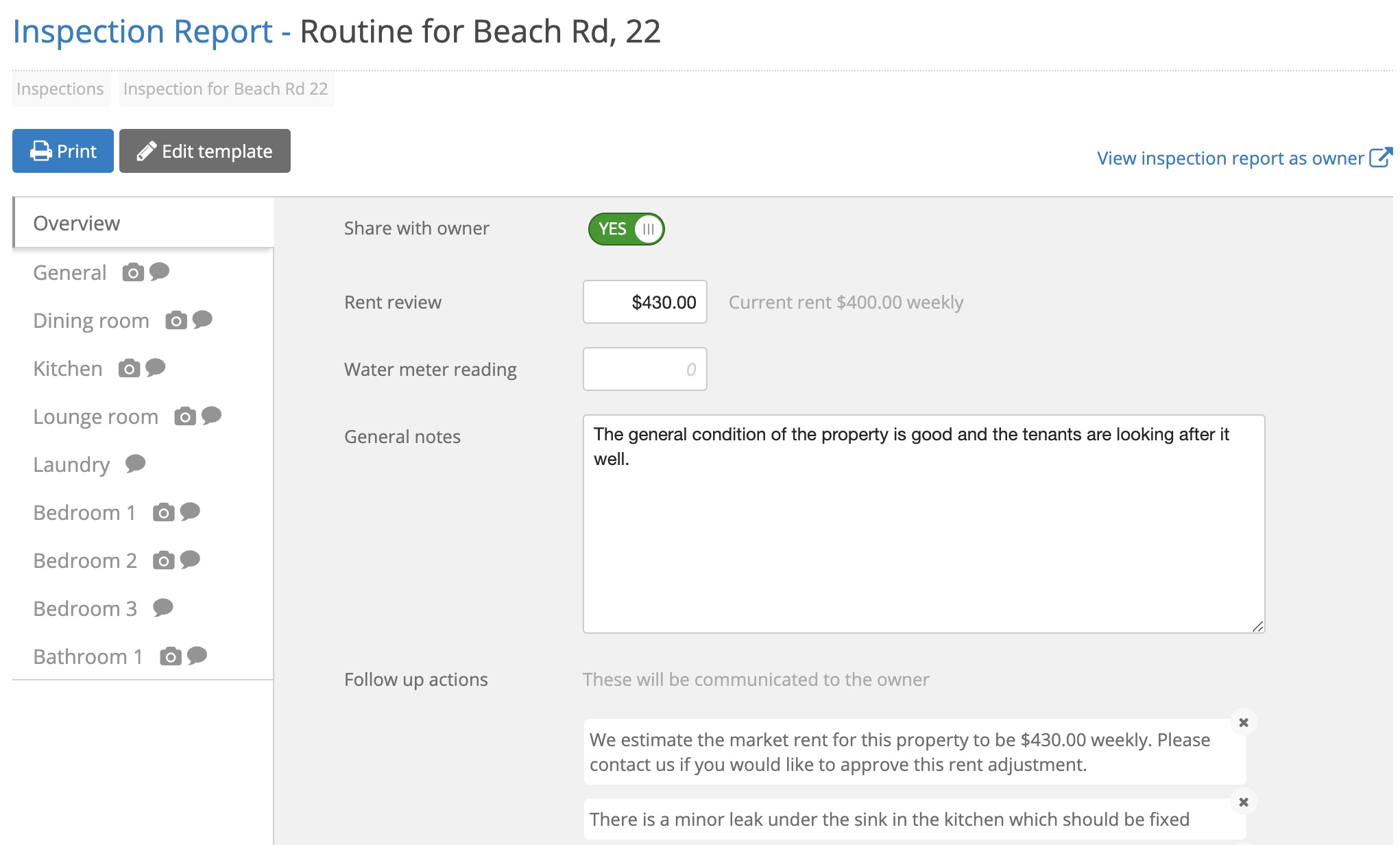 Automatic backup
InspectMe automatically saves and backs up data. If your tenant is connected to the internet, the app will sync to PropertyMe in real-time. If no internet is available, the app will store inspection data and upload it once your tenant connected again.