As we made the transition into winter, earlier in the year we brought you a list of our five best towns to grab yourself a holiday rental in, whereby you could sit by the fire and curl up in time for the chilly weather. Thus, we thought it would only be fair to do the same for summer, however this time the focus will be on facilitating dips in the ocean and balmy nights under the stars. So whether you're already staking out your Christmas getaway, or you've stockpiled your leave in search of a lengthier sea change over the warmer months we've got you covered with our five best towns to nab a holiday rental in this summer.
1. Atherton Tablelands, QLD
Kicking summer into high gear is made easy in far North Queensland as the weather rarely dips lower than 25 degrees. This is especially true in the Atherton Tablelands, situated an hour west of Cairns, which is home to lush rainforests and natural swimming pools. The Tablelands are a mecca for those adventurous or more sedentary alike, with 100's of kilometres of hiking trails, paired with spas, cafes and scenic lookouts.

When looking for accommodation in the Atherton Tablelands there is an array of options from unpowered campsites to luxury bed and breakfasts. The most common type of shacking offered in the region comes in the form of caravan parks and tropical hillside lodges. When looking at Stayz as a point of reference, the average nightly price for a short-term rental would set you back $210/night in the middle of December. However, if you were looking to make your stay more permanent, the median house price for the region currently sits at $380,000.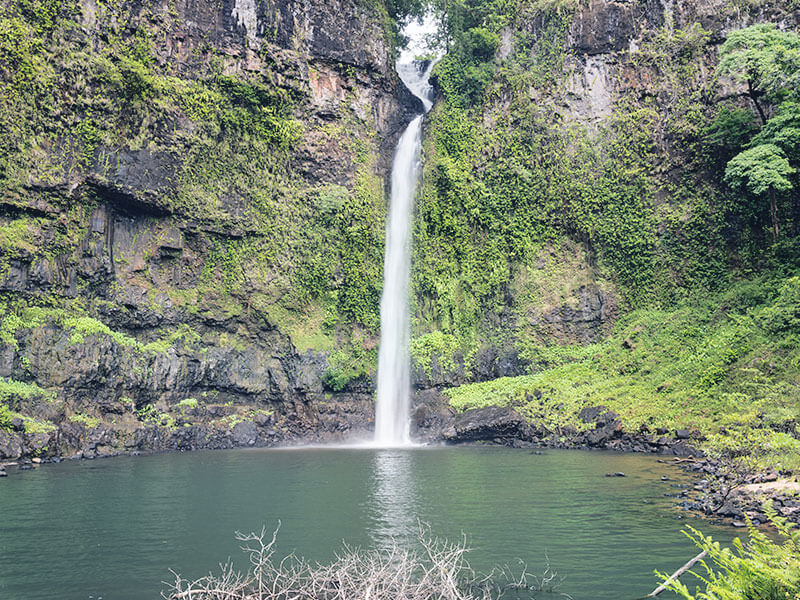 2. Rainbow Beach, QLD
We couldn't help but add another Queensland recommendation to the list, after all when you think of beaches and warm weather your mind can't help but think of the sunshine state. However, if you're not wanting to make the trek to the top of Australia but still want to take advantage of the spirit of Queensland, then the aptly named Rainbow Beach is for you. Located just over an hour north of Noosa, Rainbow (as the locals call it) is the celebrity hot-spots more relaxed cousin. The region is known for its beautiful landscapes, including the dunes of the Carlo Sand Blow, dramatic cliffsides, crystal waters and multicoloured sands. With all of its natural beauty, it's no wonder that it attracts those who are seeking a laidback outdoor adventure.
When it comes to accommodation at Rainbow Beach, many think solely of caravan parks with the region having numerous as well as on-beach camping options, allowing you to drive right up to the water and pitch a tent. However, the small town is also full of modern coastal cabins and shacks for families and singles alike. The average short-term rental in the middle of December will set you back $330/night, with camping options available for as little as $10/night. However, if you fancied making your sea change more permanent the median house price is currently set at $410,000.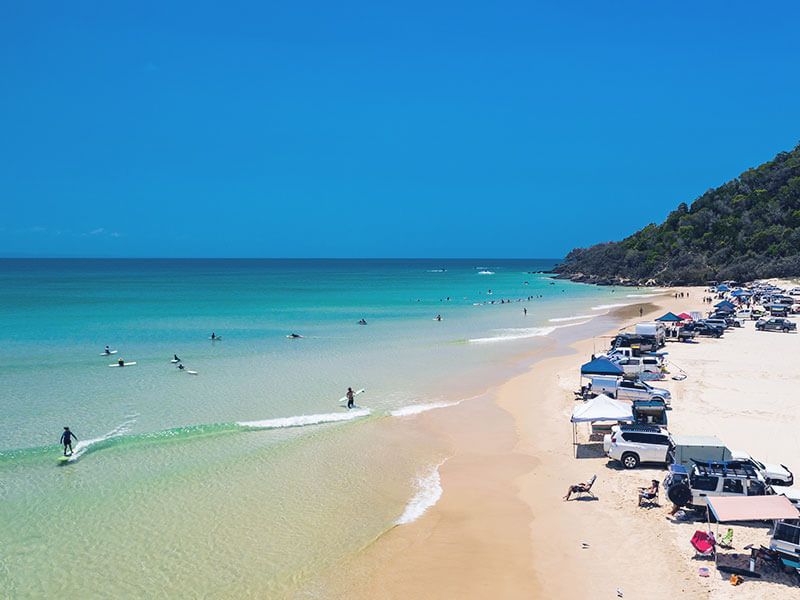 3. Barrington Tops, NSW
It's no surprise that anywhere along the NSW coast is going to set you back a pretty penny! Therefore, it's worthwhile exploring the untouched, picturesque and affordable inland regions that the state has to offer. Barrington Tops is one of those idyllic regions, located 5 hours north of Sydney and 1 hour inland from the water. The region is home to ancient rainforests, exceptional fauna such as wallabies and lyrebirds, a rich goldrush heritage and numerous cellar doors. The high altitude also means that the Tops remain at a mild temperature all year round. So pack the car, and spend the weekend getting lost along one of the many scenic roads!
When it comes to accommodation, like many places in Australia Barrington Tops is known for its expansive camping and cabin options. However, uniquely the region is inundated with quiet wooden cabins, fit out with a fireplace and verandah to allow you to soak up the untouched scenery. The average short-term rental in mid-December will set you back $264/night, for one of the aforementioned private cabins. However, if you were searching for a heightened sense of peace and serenity, the median house price in the closest township of Gloucester is set at $535,000.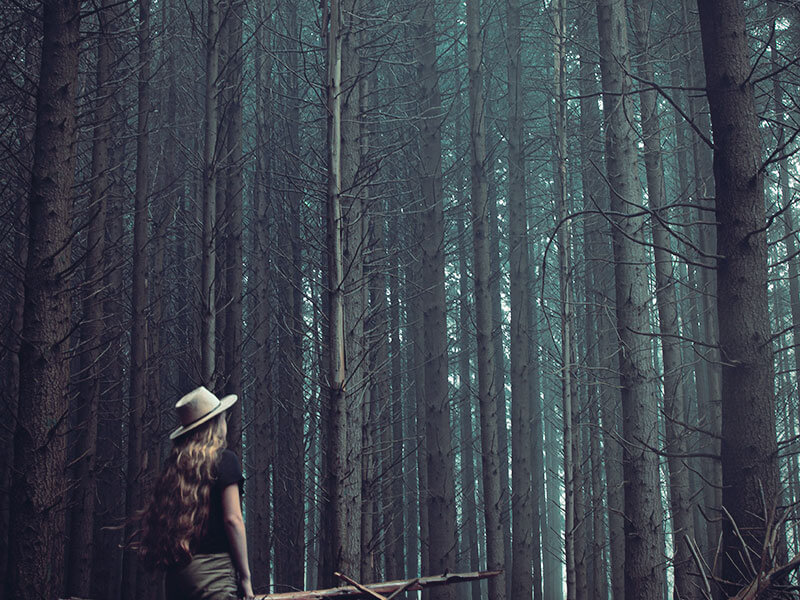 4. Fleurieu Peninsula, SA
We've covered plenty of mountainous summer destinations, where you can feel the breeze through your hair and enjoy a night around the fire. However, don't think we've forgotten about the essence of summer, being by the water. South Australia is the place for all things ocean, from oyster farming, water sports and close-up wildlife encounters. More specifically, the Fleurieu Peninsula is known for three things: wineries, fresh produce and water sports. You could take the kiddies snorkelling in the morning, and hop on the Shiraz trail by the afternoon. Talk about an all-inclusive holiday!

When it comes to accommodation, beach shacks and beautifully renovated bed and breakfasts are the most popular on this Peninsula just south of Adelaide. The average short-term rental in mid-December will set you back $176/night for a colonial-style cottage that is best shared with a large group. So bring all of your family and friends for a fun-filled trip! Looking to make your trip more permanent? The median house price is currently set at $500,000.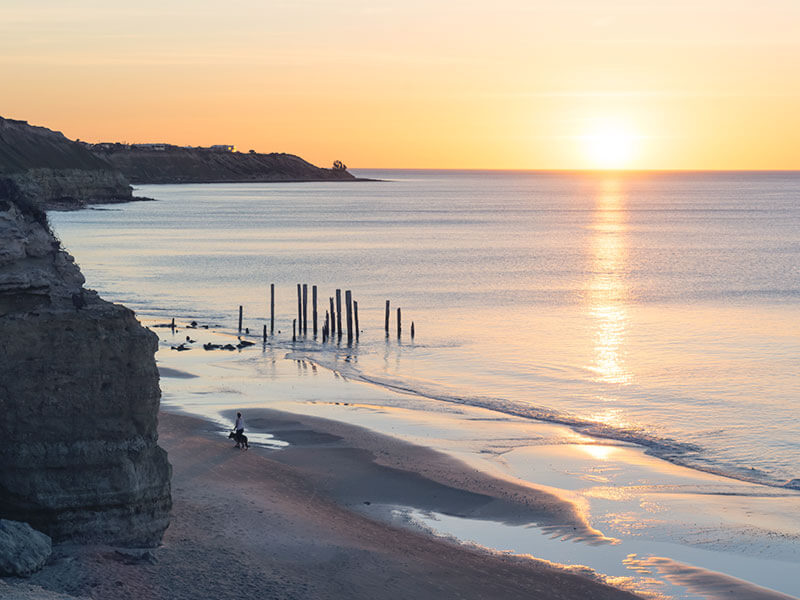 5. Esperance, WA
On the other side of the Great Australian Bight, you'll find the coastal town of Esperance. Renowned for its breathtaking beaches that rival The Whitsundays, as well as its friendly and relaxed atmosphere, this sleepy beach town is one of Western Australia's best-kept secrets. Did we mention that it's also home to one of Australia's only pink lakes? Now that's a unique experience. While there's much to do in and around Esperance, the town's 40km stretch of picturesque coastline does the majority of the talking.

When it comes to accommodation, Esperance offers an array from camping grounds to eco-lodges and single-family homes. The average short-term rental in mid-December will set you back $271/night. However, if you're as captivated by the turquoise waters as we are and want to make your stay more permanent, the median house price is set at $360,000.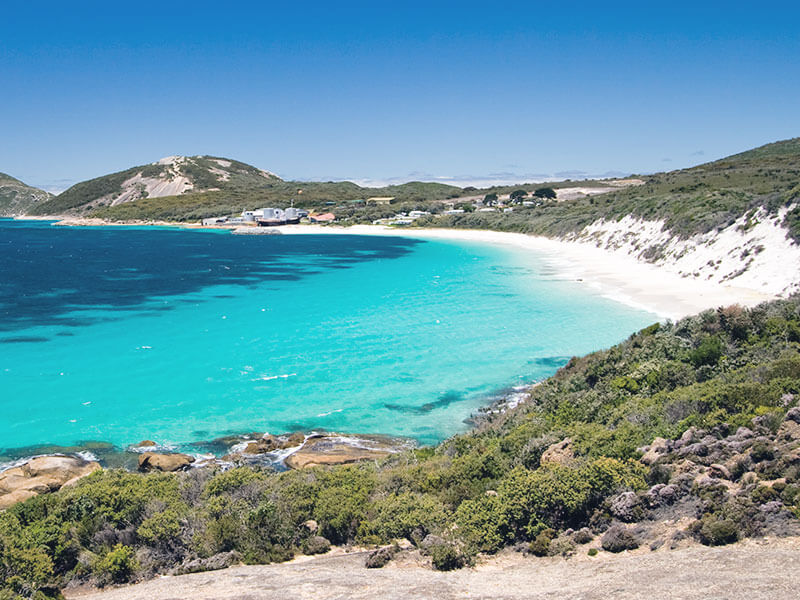 So there you have it, our top five small towns to stay in this summer. Let us know your thoughts by emailing [email protected]