It's no secret that the colder months are rapidly approaching and our workload has increased in time for EOFY. This is amplified as a Property Manager, as your office is filled with the buzz of the new financial year. From reconciling your accounts to taking stocktake of your office supplies, the next few months are arguably your busiest period. So, it's no wonder we've started surfing the web in search of a tranquil getaway to remove ourselves from the hustle and bustle. However, when we see the price of wellness retreats or are overwhelmed by the endless options on Airbnb, our dream of a winter getaway typically remains just that, a dream.
This time it doesn't have to be a dream, as we've created a list of the five best small towns to stay in this winter. When collating our list we've taken into consideration affordability, abundance of activities and all-around winter vibes. So without further ado, let's get you planning your next winter getaway.
1. Sawtell, NSW
Sawtell is a small coastal town located just south of Coffs Harbour, nestled between two rivers. While a coastal scene isn't what you might conjure up when you first think of a winter getaway, we can assure you that it brings all of the cosiness one could need. With beautiful string lights decorating the tree-lined main street, the town hosts the Chilli Festival on the 2nd July, warming you up with their fiery food.

When looking at accommodation, Sawtell offers camping options as well as holiday rentals, running at an average of $190/ night. The vast majority of holiday rentals in Sawtell are beach shacks and family homes, providing you with plenty of space to bring the kiddos or pets along. If you're looking to make your stay more permanent, the median 2 bedroom apartment price is set at $690,000.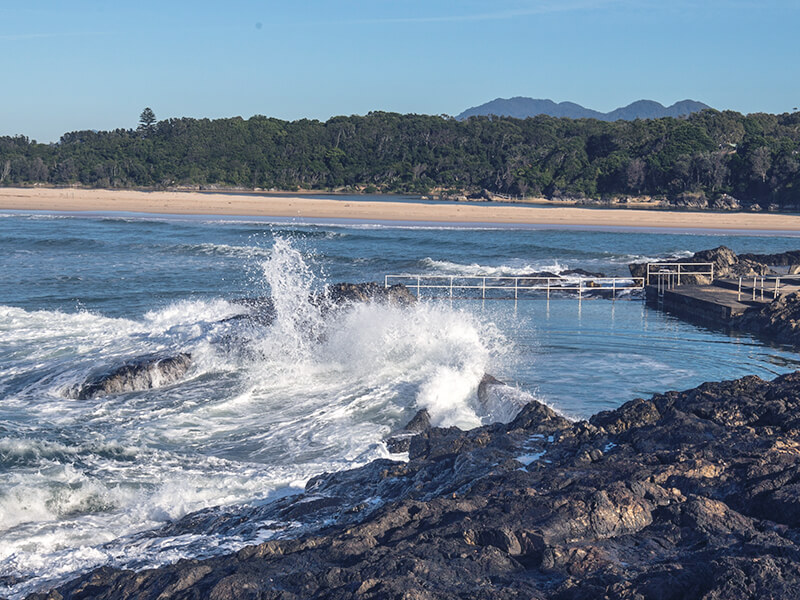 2. Beechworth, VIC
Beechworth is known for its award-winning honey, and bushranger history — with many activities to keep you entertained. Located 40 minutes south of Albury on the New South Wales and Victorian border, the town is accustomed to chilly winter temperatures. We don't need to tell you how beautiful the Victorian countryside is in winter, however, it is worth noting that Beechworth is one of Australia's well-preserved historical towns. Start your day at Old Beechworth Gaol, where you can acclimate to the Bushranger way of life and end it with a tour of the local microbreweries to warm you up.

Accommodation in Beechworth is dominated by quaint bed and breakfasts and will set you back an average of $117/ night. Beechworth also offers camping options that allow for an open fire, as well as more high-end spa experiences, so there truly is something for everyone. If you're looking to make your stay more permanent, the median 4 bedroom house price is set at $660,000.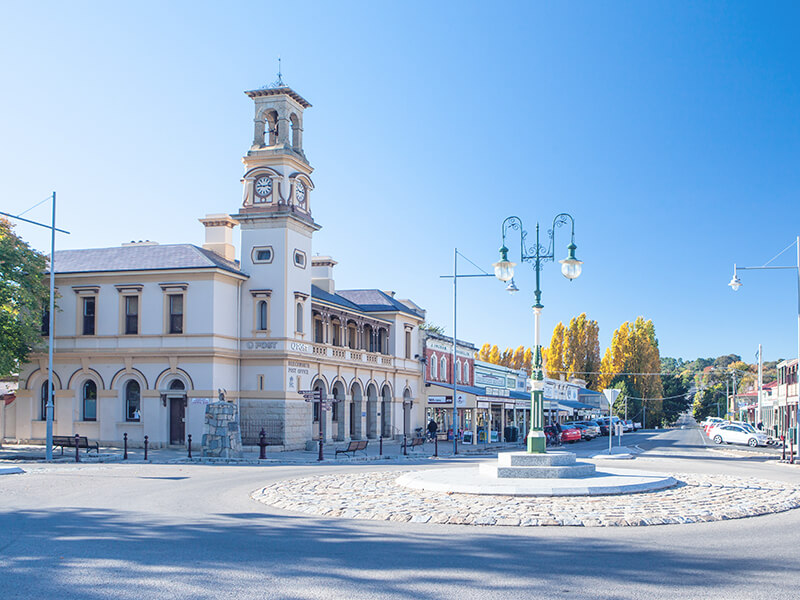 3. Broken Hill, NSW
Broken Hill is the outback town that hugs the South Australian border, and is accessible via a 2 hour flight or 13 hour drive from Sydney, if you're feeling adventurous. Known as one of the great mining towns of the West, it has recently become more well known for its art scene. With more art galleries than pubs, as well as breathtaking natural landscapes, the town is a mecca for creatives. If history is more your thing, take a tour around the Royal Flying Doctor Service Base, learning about the history of our largest aeromedical organisation. If we haven't sold you yet, need we mention that Broken Hill is in fact situated on a hill, providing astonishing views of the Australian outback.

Accommodation in Broken Hill comprises of beautiful historic pub and cottage stays that are sure to throw you back in time, whilst still providing the modern amenities of today. On average you can expect to pay $124/ night for a room, and if you're looking to make your stay more permanent, the median 4 bedroom house price is set at $250,000.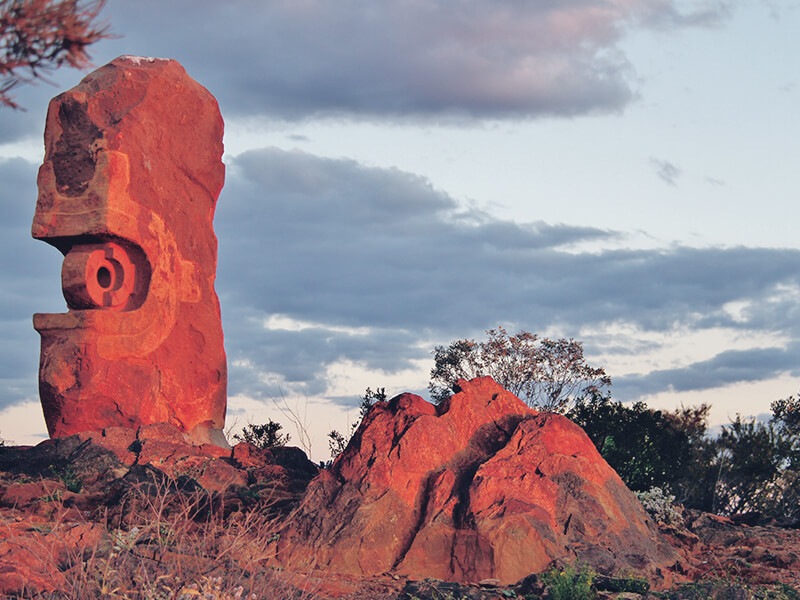 4. Bright, VIC
Bright is situated at the base of Mount Buffalo in Victoria's alpine country, providing the ultimate winter escape. If hitting the slopes is your idea of a winter getaway, Bright is the place for you. With central access to both Mount Hotham and Falls Creek ski resorts, you can ski up a storm during the day and retire back to the comfort of Bright at night. If skiing isn't for you, take a look at the many boutique shops and local craft liquors that are on offer on the main street. Just make sure you pack your puffer jacket, because snow is often recorded during the winter months!
Bright's Accommodation consists of lodges and cottages that can host up to six of your friends and family, setting you back $280/ night on average. However, if you're looking to make your stay more permanent and enjoy the sights of Bright all year long, the median apartment price is set at $570,777.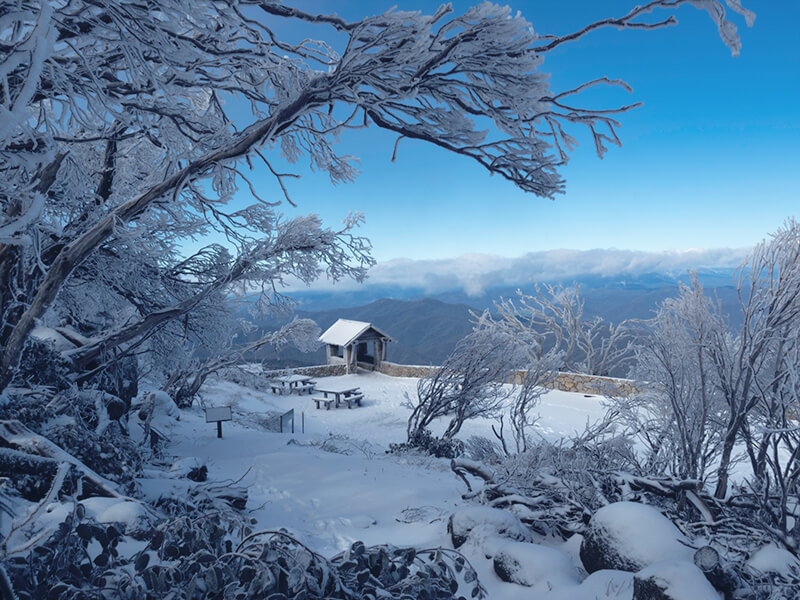 5. Bunya Mountains, QLD
Our last winter destination has us heading north, as the Bunya Mountains are situated in Queensland's South East. Sitting 1,100m above sea level, makes this region the perfect winter destination. Throughout the day you can explore the world's largest stand of Bunya pines and set foot along the plethora of National Park hikes. Come night time, the sleepy region closes up shop allowing you to relax by the fire and soak up the sounds of the rainforest.

Accommodation in the Bunya Mountains consists of tiny homes and country cabins, setting you back $142/ night on average. The vast majority of stays come with an indoor fireplace or outdoor fire pit, allowing you to rug up and enjoy a glass of vino by the fire. If you wanted to establish a permanent base in the mountains, the median house price is set at $650,000.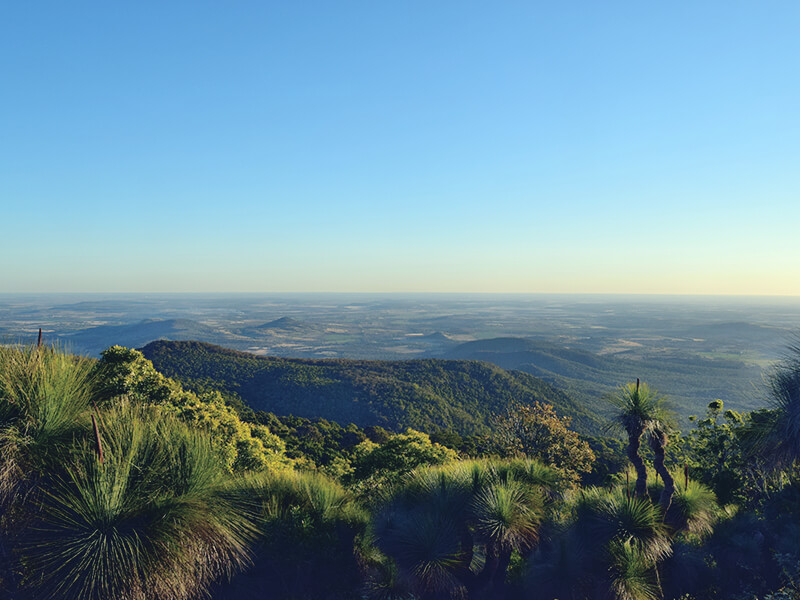 So there you have it, our top five small towns to stay in this winter. Let us know your thoughts by emailing [email protected].