Over the last few years, many families across the world and in Australia specifically have moved from owning a home outright to renting.
A recent report from the Australian Institute of Family Studies also found that the number of couples with children who owned their home outright fell from 20% in 2008 to almost half of that at 11% in 2018. Additionally, between 2008 and 2018, the percentage of couples with children who rented privately increased from 20% to 24%.
This trend also holds for single-parent families. With the AIFS finding that in 2018, almost half of all single-parent families were renting homes, rather than owning a home.
With the number of families renting homes in Australia growing each year, delivering 'family friendly' rentals can help you grow your business and establish a positive reputation. Plus, you'll be a part of making a house a home for the families you work with. This post will help you make your rental properties more family-friendly and welcoming.
Read on to learn about the five qualities tenants with children look for when choosing a rental.
Five family-friendly features
Renting a property to an entire family is different from renting a property to one individual, and it doesn't always come down to size.
Families have very different needs than a single tenant or childless couple. If you are setting your sights on renting a property to a family, offering the features they most often seek in a rental is a great place to start.
Here are the five most popular features families look out for:
Feature 1. safety
A property's safety is usually a priority for just about any tenant, but it is especially so for families, particularly those with young children.
Families are most concerned with the neighbourhood. They want to know if it is safe for them to walk around the neighbourhood with their kids. They want to know if it is safe for their kids to play outside. They'll be concerned about neighbourhood traffic. Our tip? Be prepared to answer their questions about these specific concerns.
Aside from neighbourhood safety, prospective tenants will demand a certain safety level from your property as well. Open ledges and steep stairs will be a turn-off for families with toddlers. They'll also be more attracted to properties that are adequately fenced.
The bottom line is that the safer the property is, the more likely a tenant with children will consider renting it.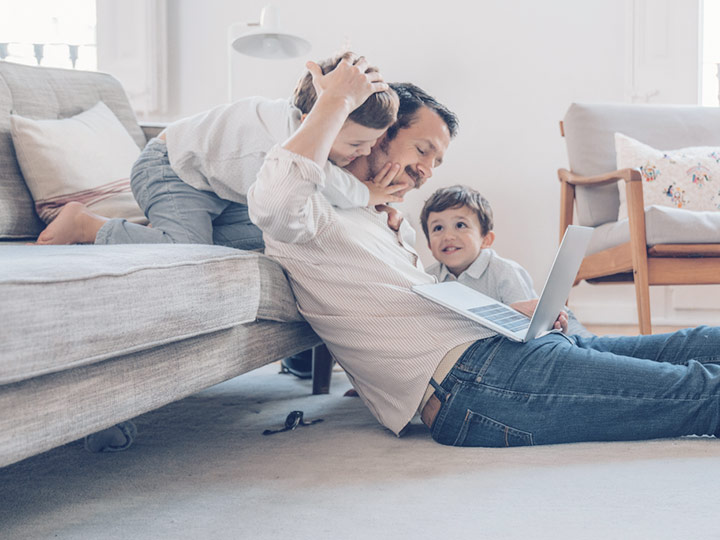 Feature 2. location
Sure, location is a factor for most tenants, but it can be a make-or-break feature for families.
The property's proximity to playgrounds, parks, childcare centers, and shopping destinations will matter for tenants with children. When marketing a property with families in mind, remember that families often choose a rental property based on school catchment. Having a brochure outlining local parks and schools as well as family-friendly events can help families easily visualise themselves in the new home.
Feature 3. space
If there isn't enough room for the whole family or things are a bit too cramped, the family won't consider your property. So, if you're renting a studio apartment or even a two-bedroom unit in most cases, chances are a family isn't your target market.
If you want families to seriously consider renting your property, offering something with an open floor plan and private bedrooms is the best bet.
Feature 4. storage
Families need more storage space than single tenants. That means that the more available storage a property has, the more a family will likely find it attractive.
One simple trick to quickly attract a family to a property is to point out the ample storage a space provides. Families aren't just concerned with personal storage for every family member. They look for storage in gathering areas like living rooms and kitchens.
If your rental property is large enough, consider placing a small shed on the property for additional storage space.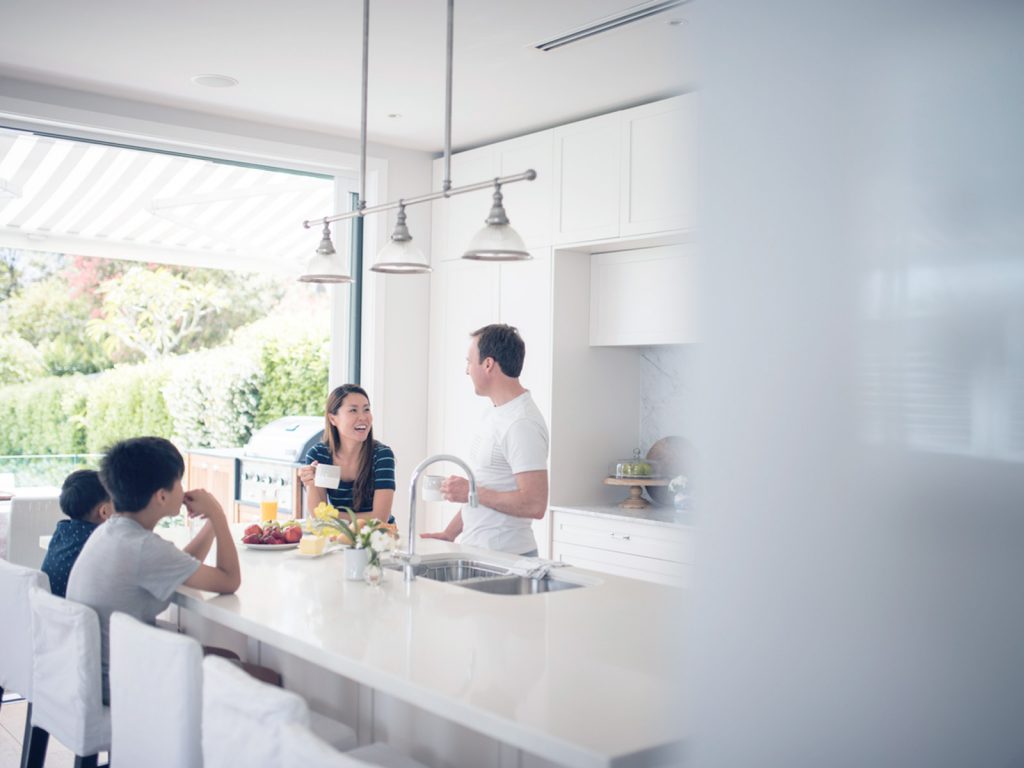 Feature 5. a great kitchen
When it comes to finding the right home, "It's all about good family and good food". Families love a great kitchen! The kitchen is often the heart of a family home. If your property has a great kitchen, chances are it will appeal to families.
Kitchens with lots of workspace for food prep and cooking will draw in families. However, you could add some staging with neat storage hacks to add more space to a smaller kitchen. Ensuring the kitchen appliances are working safely and pointing out what's available will also help parents decide whether your property is the right one for them.
If you're serious about upping your game you could even consider investing in new, modern appliances, like a new dishwasher, oven, or refrigerator, because appliance quality ranks pretty high on the checklists of families searching for a rental.
Investing in a property's kitchen is perhaps the single most important investment that a property owner can make if they want to attract tenants with children.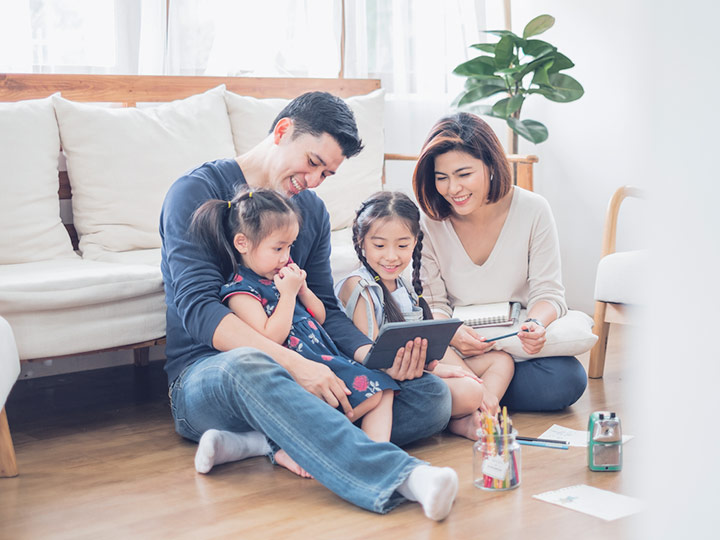 Family-friendly rental takeaways
The fact is that some rental properties are perfect for families, while others simply are not. If your property isn't family-friendly, don't waste time marketing it to families. On the other hand, if it is a family-friendly property, make it a point to say so in your marketing and target tenants with kids.
Remember, however, that families grow. What may be perfect for a small family today may not be so perfect a year from now. If you're looking to keep tenants for the long term, you'll also want to consider this fact.