With soaring rental prices for residential properties and rising costs for landlords, the demand for skilled Property Managers has increased dramatically over the last few years—especially for those who can keep clients happy and boost agency profitability.
Unfortunately, the property management industry has one of the lowest job satisfaction ratings around, with a high turnover rate caused by ongoing issues involving stress and burnout.
Data from the Australian Bureau of Statistics (ABS) reveals that the average annual employee turnover rate in the real estate industry was 11.7% in the year to February 2019, meaning more than 1 in 10 people who work in real estate leave their employer each year.
Despite this, there are ways to turn the tide on this trend.
In this article, we're going to explore the industry's high turnover rate and outline the best ways for you to attract and retain the right Property Managers in 2022.
Why Property Managers leave their employers
Below are some of the most common reasons for industry turnover:
1. Employees feel overworked, stressed and burnt out
Due to the high-paced demand of every day, many Property Managers work over 40 hours a week. This often leads to poor time management, an imbalanced lifestyle, burnout and eventually, resignation.
2. Lack of guidance or mentorship
Without proper guidance and support, Property Managers can find themselves flying blind in their role, which can then lead to making costly errors for both you and your clients. Left unchecked, this situation usually ends with the employee leaving the agency for greener pastures.
3. Unsatisfactory pay and incentives
Property Managers are rarely paid overtime, despite doing plenty of it. As people, we need to be incentivised and rewarded for our hard work and when this is overlooked, it can tempt us to look elsewhere for better hours, incentives and remuneration.
4. No tech support
Today, we're living in a digital world and if Property Managers aren't given access to versatile Property Management software that helps them manage their daily tasks, then their roles can feel very manual, antiquated and unfulfilling.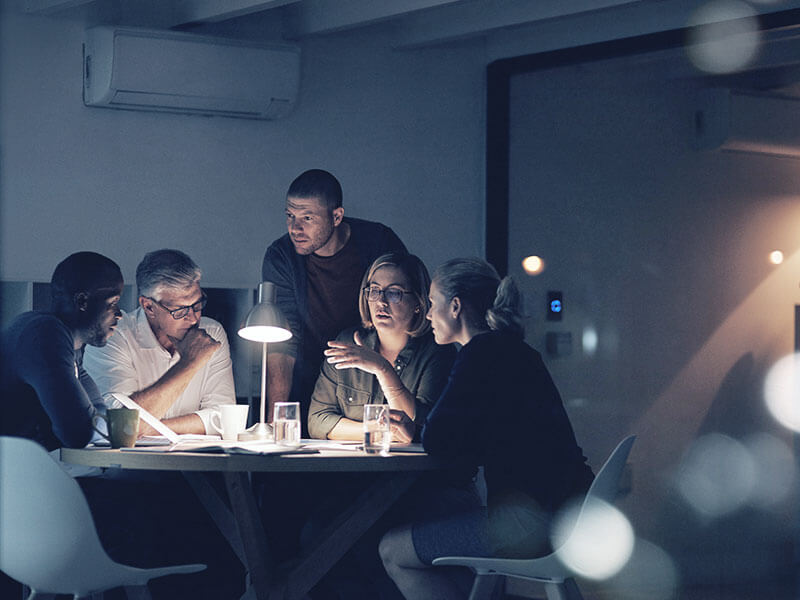 Now we've taken a deeper dive into some of the causes behind the high turnover rate in the industry, let's go over some of the key things that you can do as an agency owner to attract and retain the right Property Managers in 2022.
6 tips to effectively attract and retain great Property Managers
High turnover can make it difficult for your agency to grow. So, it's important to work on making sure both your new and existing staff are a great fit while keeping them satisfied and well-supported.
Here are 6 ways to help you do this:
1. Establish clear goals, a vision and a work ethos amongst your team
Every great property agency is more than the sum of its parts. The best agencies are driven by the same goals and motivated by the same shared values, making them more than just a group of agents and Property Managers—they are a complete and cohesive unit.
Defining and establishing clear goals and an ethos for your agency will create unity and give your team a united purpose. This will also help you better understand what will attract and potentially deter new staff.
2. Understand your business' value proposition
A strong internal identity and a powerful value proposition helps not only your clients but also your team members to truly understand the value of your agency.
This also enables you to better understand what you can provide for prospective staff members (beyond a paying job) that your competitors cannot.
3. Communicate your goals and value proposition clearly to staff
In understanding your goals and your value proposition, you place yourself in a better position to understand what you can offer to prospective Property Managers.
Once you understand this, you can communicate this in your job ads, as well as refer to it during your candidate interviews to determine whether the prospect aligns with your business.
4. Offer referral incentives, perks and flexibility
Your current Property Managers are always networking with other industry professionals. So, providing additional benefits and referral incentives will encourage them to spread the good word about your agency to others, attracting new talent who are keen to work with you. This is a highly effective way to recruit new staff and grow your team.
Flexibility is also important in the post-pandemic era. Recognising this shift towards flexible working arrangements can help you when it comes to recruitment, as it's shown to improve both employee satisfaction and productivity.
5. Provide effective software support
By providing a feature-rich property management platform like PropertyMe, your team can automate tasks and gain access to intuitive support systems that allow them to be more productive and effective every day.
6. Have a structured and well-rounded training program
Whether your staff are new to the industry or seasoned veterans, training is always beneficial. So, ensure that you provide them with a comprehensive training program outlining your agency's systems and processes. Then, periodically revisit those training modules to keep the information fresh and roll out new training sessions as needed to keep everyone up to speed.
For example, at PropertyMe, our AccelerateMe and TrainMe training programs provide Property Managers with an in-depth understanding of how to get the most out of our PropertyMe software.
Property management can be a tough industry. However, so long as you ensure that your staff are feeling supported and motivated, they will do their best work all year round and stay with you.
Fortunately, PropertyMe is here to help you.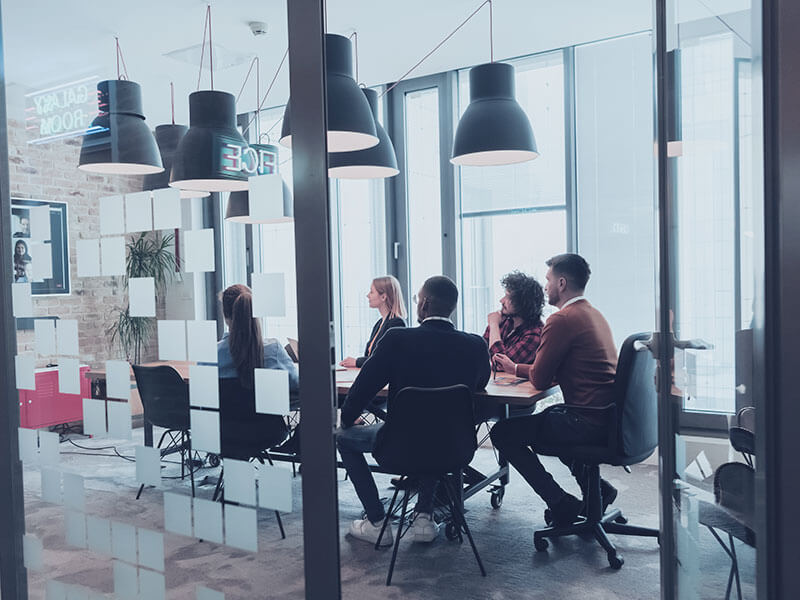 At PropertyMe, we make property management a simple and effortless process for all parties involved. PropertyMe helps you to convert more clients, stay compliant, increase efficiencies and provide a better service to your landlords.
Our software is the most feature-rich cloud property management solution in Australia. With an easy-to-use interface, automated workflows, mobile app and simple client access, you'll have everything you need to manage your properties with ease and keep your clients (and Property Managers) satisfied.