For the most part, real estate and property management aren't industries known for their early adoption. This however offers real opportunity to organisations who do have an innovative mindset—with fewer competitors pushing the technological envelope, those who do, can enjoy real success.
The first step in this process is to be aware of the latest and greatest real estate tech trends.
What are the real estate tech trends to look out for in 2021? Let's take a look at nine of the most noteworthy, and how you can capitalise on them.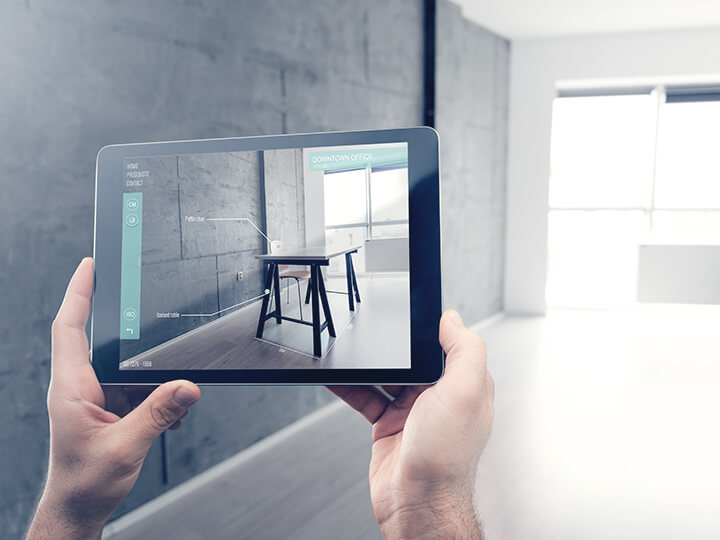 1. Virtual and augmented reality
How do you go about shopping for your next home when you're isolated in your current one? VR and AR technologies have proven critical for an industry hit hard by COVID, and look set to play a role well after the pandemic passes.
Forbes describes VR and AR as ushering in 'real estate 3.0'; a phase of synthesis between the industry and technology, where VR/AR tech may well be the difference between business success and failure.
In the meantime, this tech offers a fantastic way for isolated or remote buyers to get a surprisingly tangible sense of a property, without ever physically setting foot in it.
2. AI and automation
This isn't a case of the robot replacing the factory worker. As one of the most human of industries, artificial intelligence (AI) won't replace property professionals for a simple reason: it can't. What it can do is offer property managers and real estate agents valuable assistance, making their lives far easier.
The range of tasks that can now be automated through AI technology is incredible. Posting listings, answering basic questions, sending communications, entering and managing data; smart tools take care of the monotonous and laborious, leaving property professionals to focus on the high-value (and more fun) stuff.
PropertyMe's Listings feature, for example, uses AI to help property managers streamline the leasing process, taking care of everything from listing creation to website and portal pushes, while the Bank Feed automatically imports and matches payments, removing the need for a property manager to wade through the time-consuming reconciliation process. See these in action with a free demo here.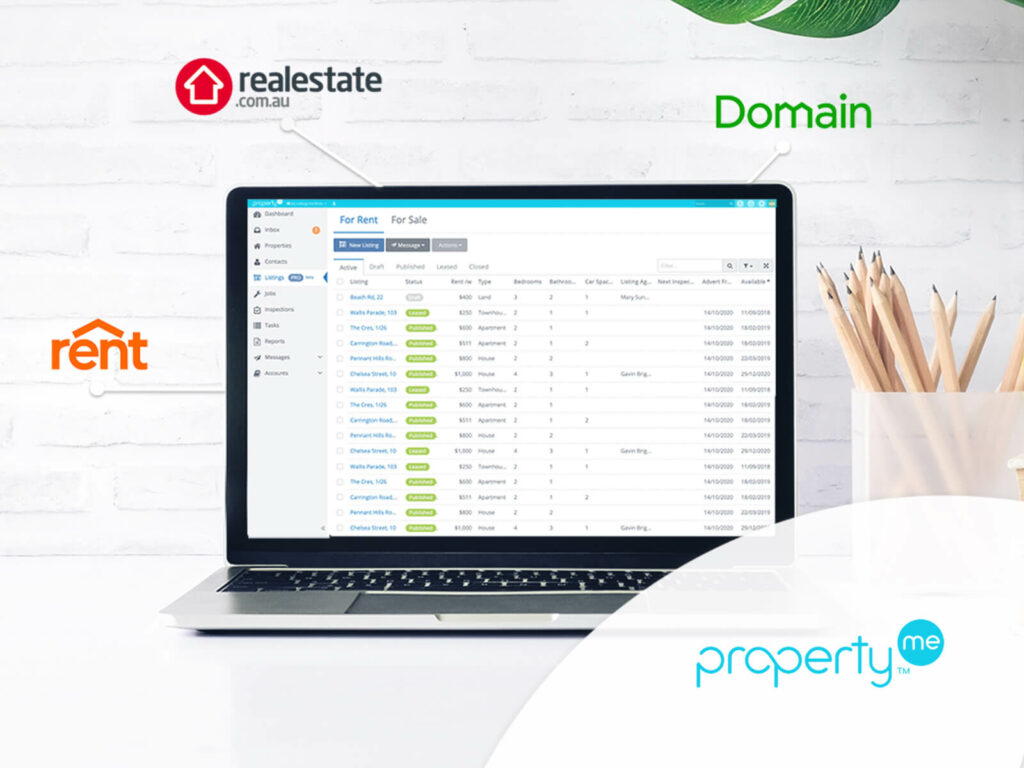 3. Data analytics
Modern organisations have access to endless data, but few get full value from these zeroes and ones. The truth is that the answer to many of your most pressing business questions can be found in your data. It's just a matter of digging those insights out.
Enter data analytics, which collates and examines tenant, property and market data to offer up actionable insights and drive strategic decisions. PropertyMe's Insights feature, for example, tracks 13 default KPIs including number of properties, properties gained and lost, tasks overdue, arrears, inspections completed, and conversations open. With the help of data, you'll soon be discovering markets to exploit, more efficient ways to work, and better ways to manage tenants.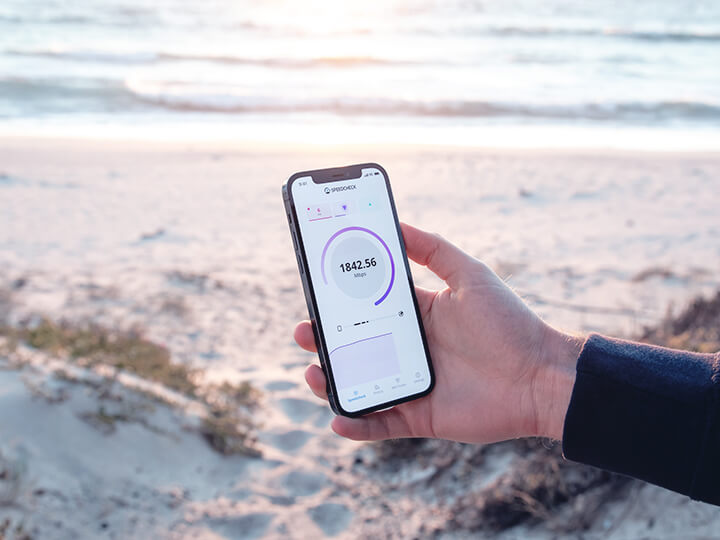 4. The 5G rollout
Most people think of internet speeds in terms of the definition of video they're able to stream. The truth is, the true value of Australia's 5G rollout will be measured by the business technologies it will enable.
The top speed of 4G is 300MB per second. The top speed of 5G is 100x faster: 30GB per second, or enough bandwidth to download 10 Full HD feature films in every second. Greater bandwidth allows you to make the most of the technologies mentioned above, like artificial intelligence, data analytics and VR/AR. Currently, Australia holds some of the world's fastest 5G speeds available to consumers.
"5G is likely to have a huge impact on the real estate sector. It is set to impact not only buildings – making them more efficient and modifying how people use them – but also mobility and the provision of public services. It will enable smart cities to move from concept to reality," said Andy Pyle, head of UK real estate, KPMG.
5. Video marketing
The use of video isn't a particularly new thing in real estate but it is becoming more and more prevalent. In certain areas, video is becoming less of a plus, and more of a must. Buyers are beginning to expect a virtual walkthrough, particularly those who aren't able to inspect the property in-person, like interstate and overseas investors.
Video also helps you cut through the marketing noise—according to Brafton, pages with embedded video get 157% more organic search results than pages without it.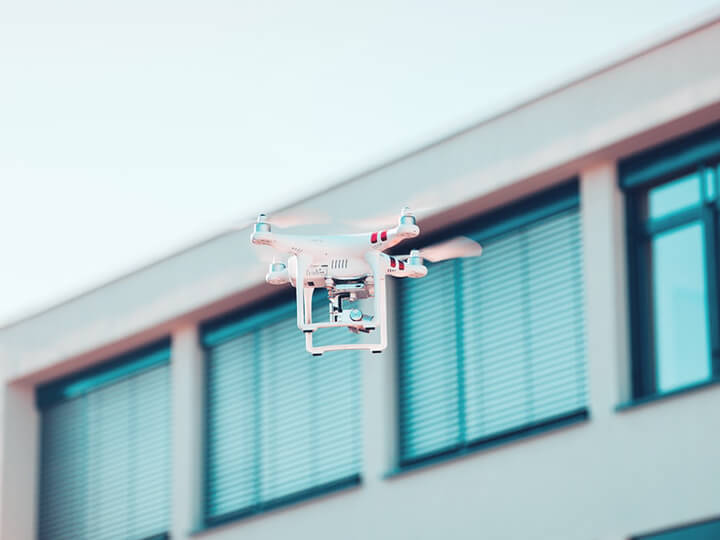 6. Drones
Drones aren't a particularly new thing either, but that doesn't make them any less important. Far from a gimmick, the footage that these machines can capture both enhances your brand, and allows a potential buyer or renter to take in the property in its entirety. If you haven't already invested in a drone, now's the time.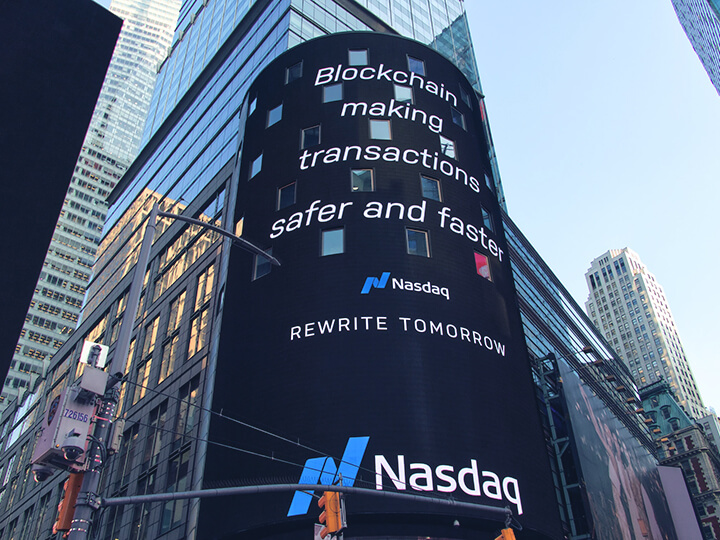 7. Blockchain
Blockchain technology is the obvious solution to so many of the problems the real estate industry faces. It makes information easily available, while also ensuring it's secure and tamperproof. It reduces red tape and minimises the number of mediators involved in a transaction. It can lower real estate's high barrier to entry through fractional investment. In short, it's the future, so it's wise to get involved—or at the very least informed—right now.
8. Smart homes and IoT
Once simple collections of concrete, timber and brick, modern buildings are becoming far smarter. Smart devices allow buyers and renters to turn on their air conditioner on the way home, or turn off their lights from the comfort of their bed, and can be the X-factor that can get a sale or rental across the line. But more important for property managers, such Internet of Things (IoT) technology can also be used for predictive maintenance. No more waiting for the worst to happen—you can instead use sensors to identify risks, fixing them before they become issues.
9. Localisation
Buyers and renters no longer need the help of real estate agents and property managers to find properties—Google does that for them. What they do need from property professionals is knowledge and insight, which is why an increasing number of agents and managers are choosing to go 'hyper-local'.
Developing a deep well of knowledge on the local market allows you to offer your customers added value. You can give insider tips on the areas they should be focusing on and the prices you should be paying, and you can use local SEO practices to ensure you come up on Google Maps and local searches.
Technology continues to change the way that property management firms and real estate agencies do business. And the most successful organisations will see this constant evolution not as a threat or an inconvenience, but for the opportunity that it is.
Thanks for reading this blog on the 9 major real estate tech trends of 2021!
Let us know your thoughts on '9 real estate tech trends and how to capitalise on them in 2021' by emailing [email protected].