When it comes to digital transformation, it's critical that you do your due diligence to ensure you choose the right product for your business' needs. In the long run, this can help you increase your efficiencies and provide a superior customer experience.
At surface level, products within the PropTech space could all look very similar, and as a property management professional, it would be reasonable to assume basic functionality from any product selling their wares in the PropTech space. Don't make this digital transformation mistake.
Most products will be keen to engage you in a product demo. The purpose of this is to simply introduce you to the product and provide a high-level overview. So step one of your digital transformation is made relatively simple for you:
Book a demo
The demo will naturally be geared to showcase the key benefits of the product and should always be very exciting, promising a world of simplified processes, improved automation and streamlined efficiencies. Who wouldn't get excited about the prospect of increased output for decreased input? However, getting excited about features and enhancements that don't currently exist is an age-old trap that many fall into time and time again.
So how do you ensure that you don't lead your team down a one-way path to second best?
To ensure the very best outcome for your business from your digital transformation, you will need to conduct a thorough investigation to evaluate your options. Yet, the difficulty is that your expertise is in property management, not in software.
While some companies contract a technology consulting firm to assist them to complete their due diligence and assess the most appropriate tech stack for their individual requirements, we understand that many businesses aren't afforded this luxury. That's why we've created a due diligence checklist to help you successfully navigate this foreign territory and conquer your software queries with confidence.
Digital transformation due diligence
We've broken the investigation phase down into three primary considerations:

You probably have a list of all the important and non-negotiable features that your business needs, but here are some critical considerations that you may wish to investigate further:
Features and capabilities
What product(s) could this product replace?
What additional product(s) are required to complete your tech stack, if any?
Does the product's development history support their vision for the future?
What is the product's uptime status and where is this published?
Does the product's vision align with your company's vision?
Onboarding, training and support
Is a free trial available for your team?
Can you simply test the data migration prior to committing?
Do you have ongoing access to free training with live Q&A or on-demand training 24/7?
Will you receive a customised training plan specific to the needs and capacity of your team?
What is the product's average support first response and full resolution times?
What is the product's customer satisfaction rating and where are these figures published?
Total cost to business
What is your current monthly property management tech stack spend?
How would this cost vary depending on the capabilities and integrations for your new product, if any?
What is the monthly subscription for any additional third-party applications and integrating products, if any?
Are there ongoing training costs for product or new team member inductions?
Are you required to sign a fixed period contract or is it a simple month to month subscription?
What is the total cost to business including:

Setup and onboarding fees
Training fees (if any)
Outsourced or manual data entry costs (if any)
Business downtime
After conducting a thorough investigation, you will have narrowed down your options considerably. Thereafter, we encourage you to take each option for a test drive to make an informed decision on features, capabilities and usability.
Last month's CSAT and feedback
Last month, our customer satisfaction level was 92%.

Our response time dropped from an average of 10 minutes and 20 seconds to just 9 minutes. The team did incredibly well with an average full resolution time of 32 minutes!

Thank you for all the wonderful feedback last month! We're constantly working on improving the Knowledge Base, adding more on-demand and live Training to make your life easier, and of course, reducing our average first response and full resolution times every month. The team has been working really hard and the results are showing your approval.
Here are a few of our favourite comments from last month:
"It makes my job less stressful"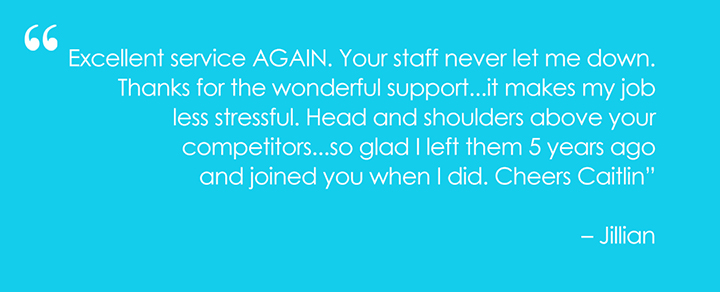 "In less than a minute it was resolved"

"Thank you!"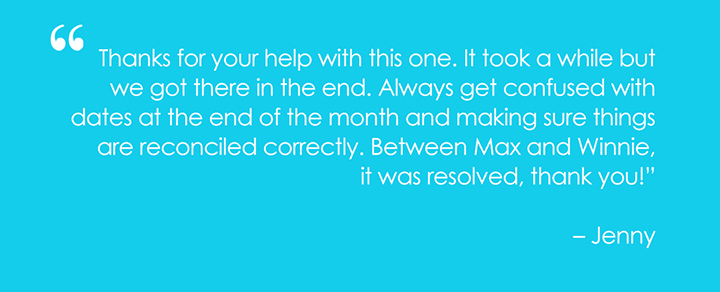 Whilst we love all the love, we also appreciate any feedback on how we can serve you better, so don't hold back and let us know what you really think.