Recently, a third fractional property investment platform, CoVESTA, has entered the Australian market to join the likes of BRICKX and DomaCom. Since emerging in 2016, the latter platforms have given more than 9,500 investors a foot in the Australian property market.
Here we break down what fractional property investment is, its advantages and disadvantages and touch on which platforms to watch this year:
What is fractional property investment?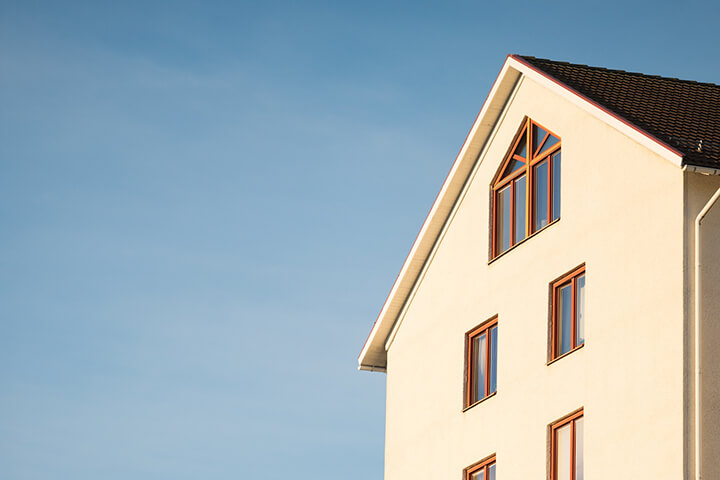 Think of fractional property investment as buying a portion or "fraction" of a residential property. The cost of the property is split into shares and sold to investors who collectively "own" the property.
These investors are then entitled to a portion of the property's returns. This might include income from rent charged on the property or capital returns in the event that the property is sold. The cost of the shares will rise or fall in proportion to the value of the property.
With Australia ranked the third least affordable country for housing, fractional investment offers an alternative to the traditional avenues of property investment such as direct ownership, real estate investment trusts and mortgage-backed securities.
Advantages of fractional property investment
One of the biggest advantages of fractional investment is lower barrier to entry compared to traditional property investment. Rather than having to save 5 to 20 percent of a property's value as a deposit, investors can own a share of a property for a small initial outlay. To put things in perspective, that could be a $30,000 minimum deposit if you're planning to purchase a $600,000 property as opposed to a $100 outlay.
In addition, fractional investing allows tenants to own part of the property that they want to live in. For example, through CoVESTA's Invest & Rent syndicate, tenants are able to use the platform to find the property they want to live in and invest in it.
Once all the blocks are purchased, CoVESTA will purchase the property on the syndicate's behalf and the tenancy will begin. This could lead to longer tenancies as tenants are able to benefit from discounted rent. In turn, this can minimise vacancy rates and maximise rental income.
Another advantage of fractional investment platforms is transaction time and liquidity. Investors are able to sign up for an account online and purchase shares of a property instantly. Similarly, investors are able to sell their shares online whenever they want, provided, of course, that there are buyers for their shares.
CEO of BRICKX, Darren Patterson, told Business Insider that they aim to "make buying and selling property more fluid by giving wholesale investors the ability to acquire or dispose of assets whenever they want – without having the expense of purchasing a property directly, dealing with long lag times or the costs associated with the transaction."
Lastly, with fractional property investment, investors can purchase shares in a range of properties with different rental yields and capital growth to create a diversified portfolio. Traditionally, this would require huge amounts of capital to achieve but is made possible through fractional investment due to relatively small initial outlays.
Disadvantages of fractional property investment
On the other hand, fractional property investment isn't without its disadvantages. While investors can get their foot in the door for under $100, it also means that their returns are significantly lower than traditional investment.
In addition to that, it's important to note that fractional property investors do not own a tangible asset. Ultimately, they own shares of a property and can become tenants but not owner-occupiers.
Fractional property investment platforms to watch
With fractional property investment becoming increasingly popular with investors and tenants alike, more and more platforms are coming into the picture. Here are the main fractional property investment platforms to watch:
BRICKX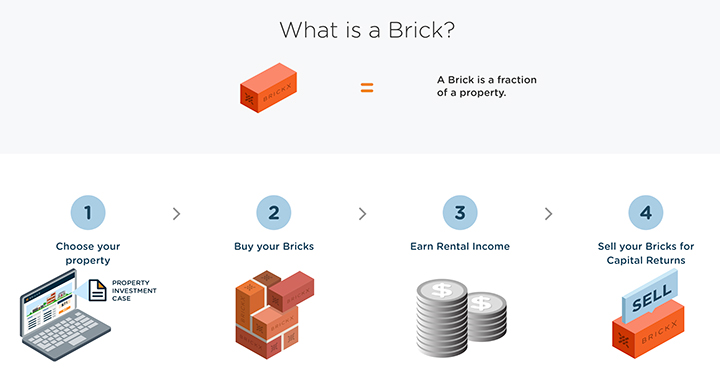 Launched in 2016, BRICKX is a Westpac-backed fractional property investment platform and winner of the 2017 CANSTAR Innovation Award. The fintech company focuses on blue-chip suburbs with good rental yields, splitting each property into 10,000 "Bricks". You can purchase a "Brick" which is a fraction of property for as little as $58 (as part of this property at the time of writing).
DomaCom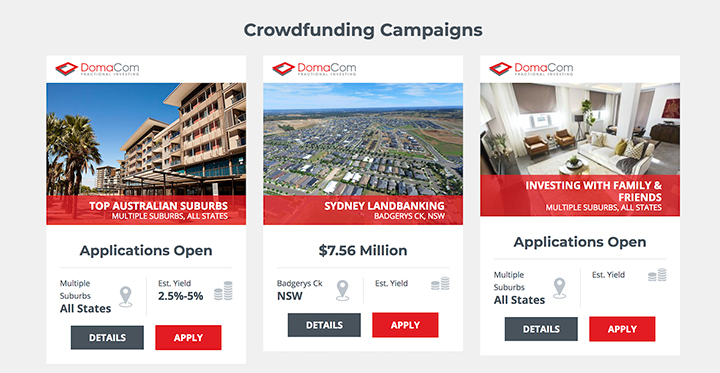 Similar to BRICKX, DomaCom was launched in Australia in 2016. However, DomaCom is ASX listed and backed by the Melbourne Securities Corporation (MSC) and Perpetual Corporate Trust.
DomaCom uses a crowdfunding process to pool investor funds to purchase the property. It is highly regulated and allows investors to invest in residential, commercial, industrial, retail and rural properties of their choice.
CoVESTA
Launched in January 2018, CoVESTA is the newest fractional property investment platform to enter the Australian market. With CoVESTA, you find a property you want to purchase through the platform and buy one or more "Blocks" or fractions. You can also take part in their Invest & Rent syndicate to purchase a share of the property you want to live in as a tenant and benefit from discounted rent.
The main difference between CoVESTA and the aforementioned platforms is that the property is held in a trust for five years before 75% of the investors vote to sell or retain the property. BRICKX and DomaCom are more flexible and allow investors to trade shares as well as sell the property at any time if all investors come to an agreement.
Thanks for reading! Remember to subscribe to our Monthly Insider Newsletter to stay up to date with the latest property trends and news.
If you enjoyed this blog post on fractional property investment, you might also be interested in Everything You Need to Know about Blockchain and Real Estate, 10 Incredibly Useful Tech Tools Every Real Estate Agent Needs and the Top 6 Benefits of Cloud Property Management Software.
What do you think about fractional property investment platforms? Would you buy in or do you know someone who has? Please let us know in the comments down below.