LJ Hooker Colyton St Clair covers every inch of Western Sydney. Specialising in leasing and selling residential, commercial, strata titled & rural properties, their territory spans from Penrith City towards Parramatta.
Embodying the LJ Hooker ethos, it's no surprise that this team of twelve is like family.
"We all get along really well," describes Sid Elias, Principal & Director.
Overlooking their agency is a plaque with the definition of family to remind them of their values. People who laugh, cry, play, learn and dream together. People you share your life with who love and support each other in good times and bad. This is family.
Sid & his team are among the 25,000 + Property Managers who trust PropertyMe to effortlessly do their job. Everything you need is at your fingertips, which means you can access property data online in real time from anywhere with the cloud-based application.
We sat down to talk with Sid about his experience with PropertyMe.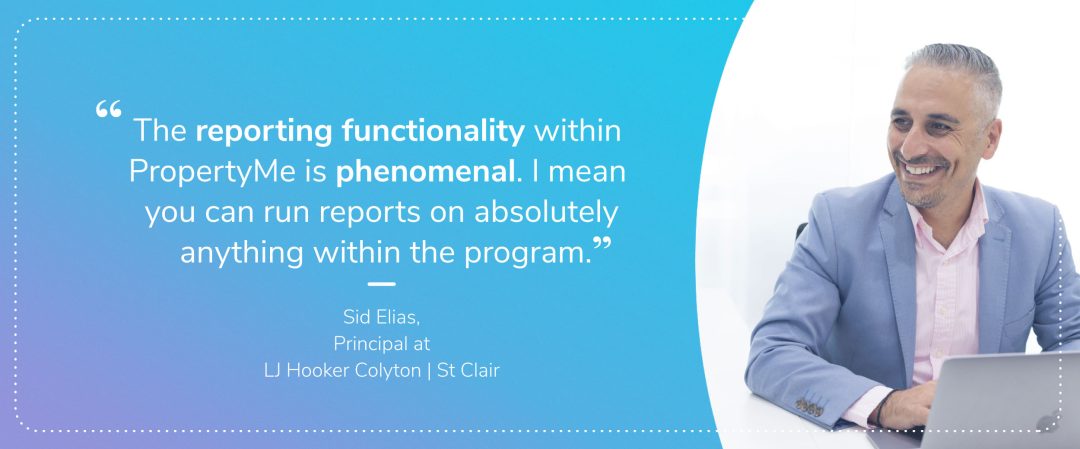 "We are the #1 auction agency in the area, and are rapidly growing our portfolio organically"
Known as the only true local agents, the team has an endless knowledge of the West, giving property seekers unrivalled service from the smallest units to the most luxurious high-end properties. The staff are experienced and passionate about providing a service that exceeds the capabilities of their rivals, giving their clients the peace of mind they crave. Their desire for services shows.
"We are the #1 auction agency in the area," proudly states Sid. And they've got the results to prove it. In 2022, Sid won the Ratemyagent Agent of The Year Award in property sales, whilst the agency won Agency of The Year. In 2023, Sid again won Agent of the Year in property sales. The team's dedication to their work has driven incredible growth and helped them become the superb agency they are today.
"We managed to really grow the rent roll organically through various ways. There are a number of ways we've done it but obviously just reaching out to the community. A lot of outbound calls, point of difference. Google reviews are powerful and so are other industry reviews. But it's about customer experience and word of mouth. That's how we've managed to grow." This focus on customer experience and word of mouth has helped the agency develop a strong relationship with the market and allowed them to provide exceptional service for their clients. This is how they treat everyone like family.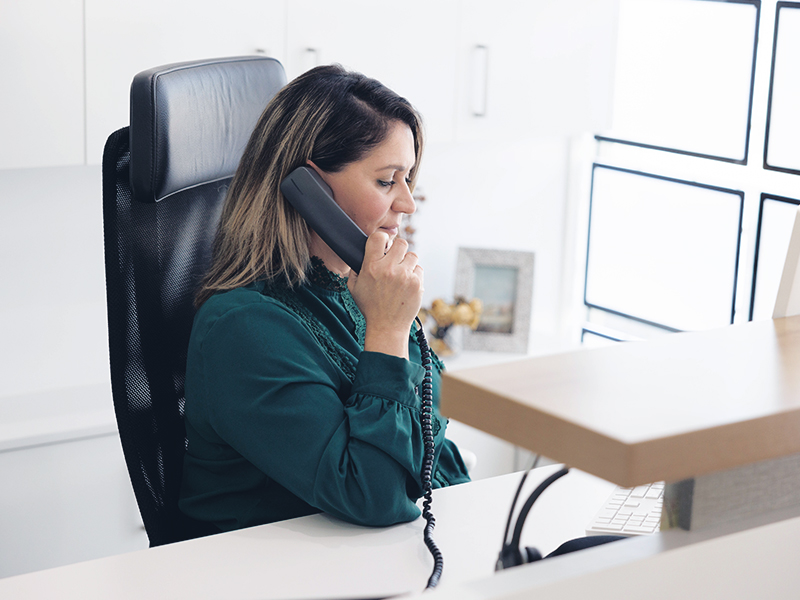 "PropertyMe is everything an agency needs in today's day and age"
Sid's reputation is built on trust and superior customer service. Incredibly focused on looking after his clients, he uses whatever he can to give himself a competitive edge against other agencies. That's why he believes technology provides a fresh and energetic approach to giving his clients real choice for their needs. "We're really big on technology," he adds.
When we asked Sid about his experience with PropertyMe, his face lit up. "The reporting functionality in PropertyMe is phenomenal. I mean you can run reports on absolutely anything within the program. Whether it be transaction audits, lease renewals, arrears, everything is there. You don't have to ever contact support to be able to generate a report."
"Everything is there at your fingertips."
Which provides unrivalled efficiency and ease in doing their work. Director of First Impressions, Anna Evangelista, thinks so, too. "All the information at my fingertips in PropertyMe allows me to assist my team. Some of our favourite features of PropertyMe are it's easy to use, it's solid, it's reliable, tenant function, apps, you've got the landlord functions."
"It's everything an agency needs in today's day and age."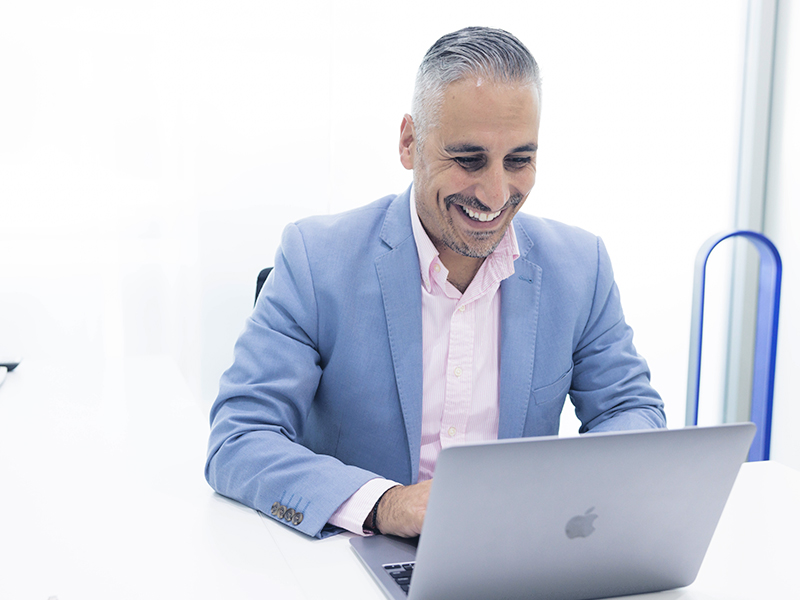 How long have the team been using PropertyMe?
As a smile grows over his face, Sid reminds us, "We've been with PropertyMe for 5 years now, give or take. We actually initially joined PropertyMe in 2018 and made the decision to leave in 2020." However, with an apologetic and sheepish grin, he adds, "but quickly returned in 2021."
It's okay, Sid. We forgive you. But the million-dollar question we had to ask was, "What made you want to leave and return?"
"We were looking at different options in the industry at the time. We were thinking about reducing costs, and we spoke to another provider. We made the change away from PropertyMe, but we learnt that the support wasn't there. The functionality wasn't there, and staff members weren't happy. We quickly returned to PropertyMe within a year, and we haven't looked back."
Neither has the agency. Since they've managed their day-to-day operations with incredible efficiency, they have been on a dizzy upward trajectory. Sid reflects on what he and his agency set out to achieve 5 years ago. "We've got aspirations to have 500 properties in 5 years. We're almost there. PropertyMe has helped us along the way, and we're looking for bigger and better clients as well."
That's because the software has been designed with scalability in mind. The automated and accounting tools allows you to focus more time and energy on expanding your rental roll and property management business.
We wrapped up our time with Sid with one final question. Can PropertyMe be compared to anything else in the market?
"The service we've experienced with PropertyMe is second to none. We can email them, we can chat with them online, they can return our calls and they actually specify how long it's going to take them to call you back. I didn't get that with any other provider, so I highly recommend them."
Check out LJ Hooker Colyton | St. Clair's full story by watching the video below.