As a Property Manager, you would be acutely aware of how much time and effort goes into coordinating trades. From following up on regular maintenance to responding to emergency repair requests, this can take up most of your day. You also need to navigate a multitude of different platforms, with most companies having their own way of doing things.
This is where Real Time Bookings can make a real difference. By seamlessly connecting Property Managers and tradespeople, it makes the maintenance and repair request process much easier for everyone involved. As Jonathan Byrnes, Real Time Bookings co-founder, puts it, "We have developed a platform that truly understands the pain points for all users – and solves them!"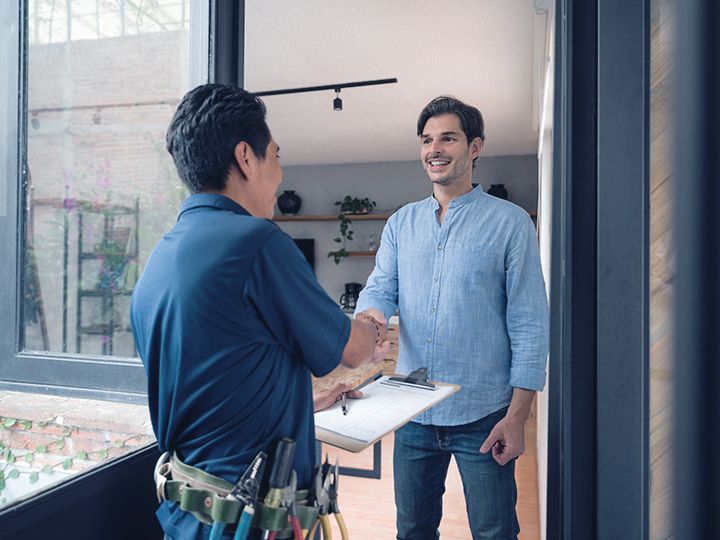 What is Real Time Bookings?
Real Time Bookings is an integration platform that streamlines the flow of information between Property Managers and tradespeople. It is designed to tap into your existing processes and systems, and reinforce the good work you are already doing. By boosting the effectiveness of your established ways of working, it saves you time, increases profitability, and improves data capture.
Coming from real estate and trades backgrounds, the founders of Real Time Bookings, Jonathan and Nathan, understood the challenges these relationships presented. They were also able to use their real world experience to develop a solution that would provide value to everyone involved.
"We knew there was a better way to manage Property Manager and Tradesperson connections, without getting in the way of what matters – the existing relationships", Jonathan says. "It didn't exist, so we built it!"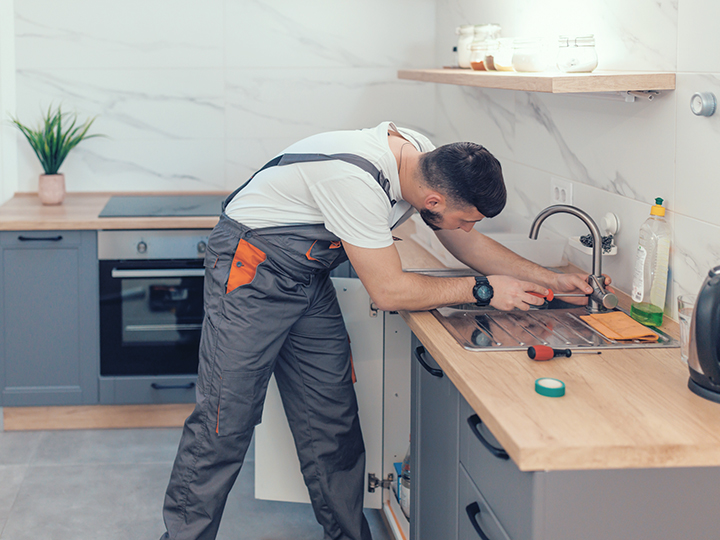 Technology cannot operate in isolation, so the Real Time Bookings solution incorporates a unique combination of human and technological elements. This acknowledges how important it is to have good working relationships with the tradespeople you use regularly. It also helps make sure the technology does not get in your way and truly supports what you do.
Importantly, all of this is achieved without the need for training on new software or new login details to remember. The onboarding process is quick and guides you through setting up your information flows and connecting with your existing suppliers. You can also easily add new tradespeople when required, allowing you to always have access to the services you need.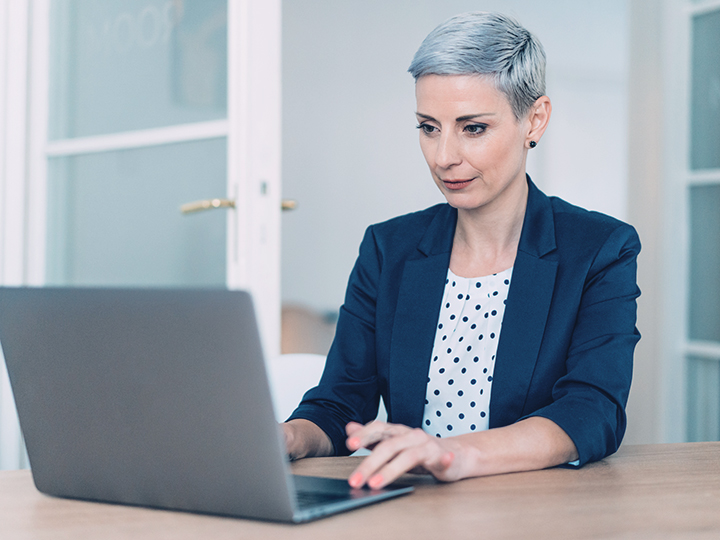 How does Real Time Bookings work with PropertyMe?
When used in conjunction with PropertyMe, Real Time Bookings is essentially invisible. It operates quietly in the background, driving the exchange of information and flow of data between systems. This means that you can continue using PropertyMe as you always have, while enjoying the benefits of Real Time Bookings.
Most significantly, Real Time Bookings records information on your communication with the tradespeople you have connected with on the platform. Adding time and date stamps to each interaction, it creates a running record of your conversations within your PropertyMe software. This makes it easier to see exactly where each job is up to, reducing the need for follow ups.
Further building on the system's current functionality, Real Time Bookings will soon release a new benchmarking dashboard. This will allow you to access live data on the performance of each of your existing suppliers. Some of the metrics to be tracked include average cost of work and average time taken to complete assigned jobs.
In addition to making it easier to monitor performance, this can also be used to guide your supplier selection process. For example, the additional insight provided will help you identify which tradespeople are the most cost effective and responsive. You can then prioritise these suppliers when assigning work, knowing they are an affordable and reliable option.