Leaving Point A to start life at Point B; in theory moving home couldn't be simpler. Yet, in practice, it can be a stressful, complex and incredibly time-consuming task. But it doesn't have to be.
"Fantastic, helpful, straightforward and hassle free."
"Customer service was excellent and everything was sorted in one phone call."
"Seamless, honest, great service."
This month, we're shining the PropertyMe Integrator Spotlight on Direct Connect. This is a company that turns what has historically been a hassle into a simple and seamless experience—one that sees customers forgetting about the admin involved in moving house, allowing them to instead focus on the opportunities that their new start may hold.
What is Direct Connect?
Established in 2004 by Snowy Hydro, the mission of Direct Connect is to make moving easy.
Direct Connect State Manager Belinda Seers said, "We saw an opportunity to solve the problem of tenants spending so much time contacting different providers just to organise essential moving services. Through our service we wanted to make it easier by doing it all in one phone call."
The 100% Australian-owned company takes care of every imaginable piece of admin related to a change in address: connecting electricity, gas and water, setting up broadband and pay TV, cleaning, hiring a truck or removalist, and even securing insurance.
"We believe that everyone deserves a home and hope to contribute towards that by helping take the stress out of moving and making the house a home."
Direct Connect offers their service both direct to consumers, and as a value add that property managers and agents can offer their customers.
"Our Melbourne-based local call centre and support team will speak to each tenant and guide them through the moving process. Along with an incredible service for your tenants, we will look after you by delivering both a market-leading rewards program, and valuable time back to your work day."
How does Direct Connect work with PropertyMe?
Integrating Direct Connect with PropertyMe couldn't be easier. It's a matter of following the simple steps listed on Direct Connect's Agent Resources page. Once it's set up, all you'll need to do is:
Navigate to the tenant in PropertyMe
Add Direct Connect and DCID labels to the tenant
Direct Connect will then contact the tenant within 24 hours to arrange their utilities
Receive a commission from Direct Connect for every single successful referral!
Free to integrate, Direct Connect can see agents streamlining their tenant's moving experience and enhancing their service offering, all while boosting revenue and maximising profitability.

It's also important to note that while the focus of the integration has been on simplicity, Direct Connect has set up the integration with PropertyMe to only receive leads of customers who have specifically opted in for the service.
Direct Connect Account Manager Teegan Parr said, "It's a simple, easy and compliant integration to achieve data privacy by ensuring we only access data we need for a connection where consent has been provided by tenants. Knowing your data is protected and we are only capturing what we need gives our partners that peace of mind."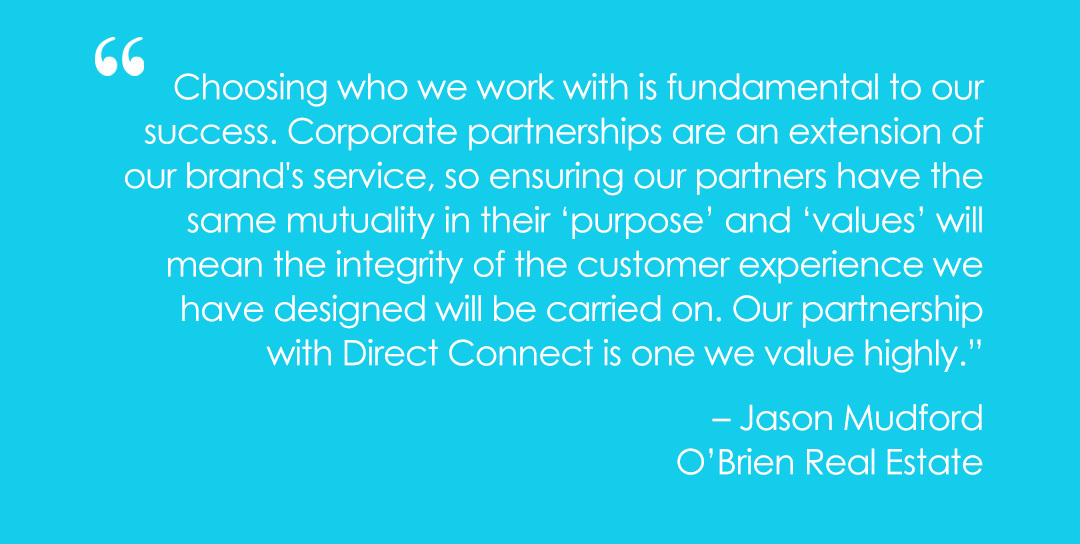 What does the future of Direct Connect look like?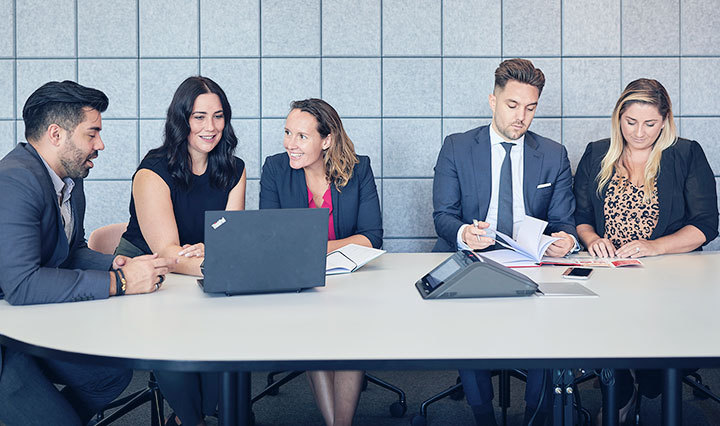 As far as customer experience goes, Direct Connect knows that in our fast-paced world to stand still is to go backwards. This has seen the company putting a focus on developing ways to make their service even smoother and intuitive on the user's end.
Direct Connect is currently working on a technology-led solution which, according to Seers, "will combine our moving expertise with a simple digital experience."
It goes without saying that this new solution will be supported by the company's incredibly knowledgeable team, who will continue to elevate the service with their empathy and understanding.
Thanks for reading this PropertyMe Integrator Spotlight on Direct Connect!
Let us know your thoughts on PropertyMe Integrator Spotlight: Direct Connect by emailing [email protected].