April meant colder days and more layers of clothing for many parts of Australia and New Zealand. The month also brought a slew of public holidays, allowing us to rest and recharge with loved ones. When we weren't in the office we were snuggled up, watching movies, and doing our best to avoid the seasonal flu that seemed ever-present. Whilst the month was an opportunity to recharge our batteries after a fast-paced first quarter of the year, progress at PropertyMe HQ didn't skip a beat. We continued to hit the ground running as we worked on more software upgrades, filmed case studies, and prepared for AREC 2023.
As May quickly approaches, we encourage you to take the opportunity to come up for air and review your goals for the year, to see how you're tracking. With that all being said, let's see what April had in store for the team at PropertyMe.
Behind the scenes with LJ Hooker Colyton | St Clair
Filming case studies allows us to connect with our community, as well as gain valuable feedback that we can put into practice. That's why when we set a filming date to meet with the LJ Hooker Colyton team, we were overjoyed. Kate Sunol, Product Marketing Manager, Business had the pleasure of meeting with the team in mid-April and was blown away by their work ethic and culture.
LJ Hooker Colyton had returned to PropertyMe from another trustless 'automated' platform within a year, stating that the return was a no-brainer. Stay tuned for the case study, we can't wait to share it with you all!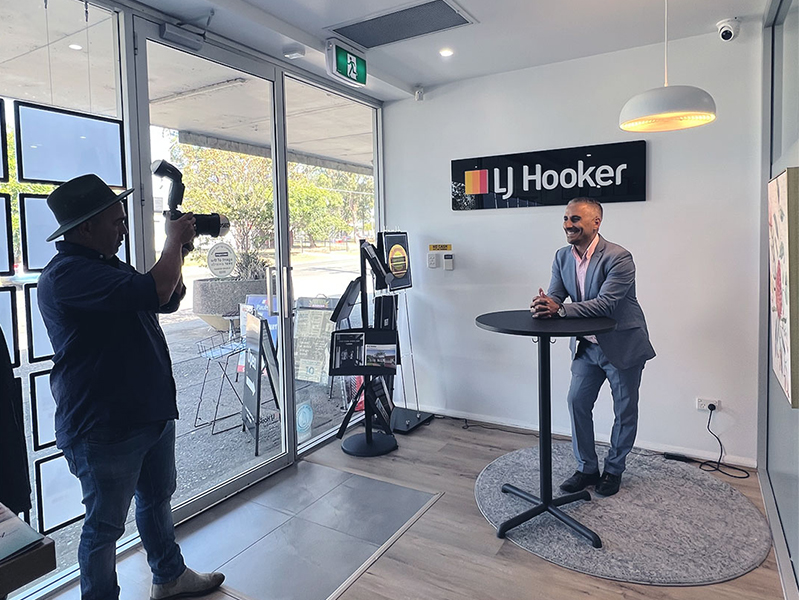 April feature releases
In April we had the pleasure of launching two separate feature releases, the first on the 19th and the second on the 28th. The releases symbolised our continuous effort to stay ahead of the curve and ensure that we're aiding you in every way possible. Our first feature release included the ability to create auto-reply messages per team member from PropertyMe's combined inbox, advertise residential listings on TradeMe (for New Zealand customers), and allow tenants to pay a holding deposit with MePay. For more information on this release click here.
Our second feature release introduced a new self-guided workflow to register for MePay, set to help you streamline your experience in providing the right information, getting your portfolio set up, and keeping you notified throughout the review and approval process. The release also included minor updates to reconciliation pages, including colouring and heading changes. For more information on this release click here.
As always, you can lodge a feature request, or vote on an existing request here, to ensure that your feedback is top of mind for our team.
ANZAC Day
As ANZAC Day rolls around each year, we're reminded of both the sacrifices our loved ones have made, as well as the tremendous amount of tragedy war brings. The vast majority of Australians have been touched by the ricocheting effect of war, whether directly through serving themselves or via loved ones and ancestors. The day always serves as a solemn reminder of the fragility of life, and the ability of humans to come together and fight for the greater good.
The PropertyMe team acknowledged the day in a plethora of ways, from attending dawn services across the nations, viewing the Sydney march, attending the annual ANZAC Day NRL match, or baking some ANZAC day biccies for loved ones. Lest we forget!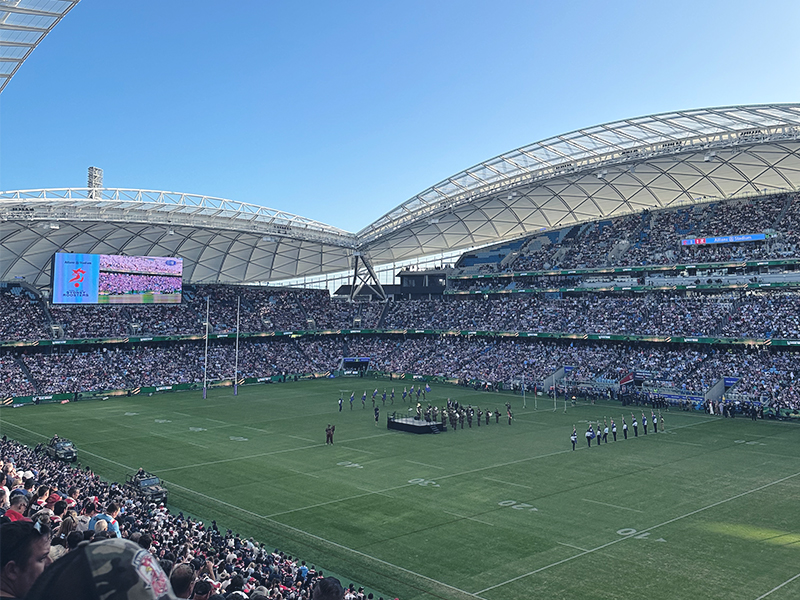 The Easter long weekend
The Easter long weekend was a highlight for many in the team, as Easter, Passover, and Ramadan all occurred at the same time. No matter your beliefs or religion, the long weekend was a fantastic opportunity to get together with family and relax before the year picks up again. From indulging in a few chocolates to heading down to the beach, or having a BBQ with family and friends, the team all had positive stories to share when returning back to the office. We hope you all got a chance to relax and cherish those closest to you as well!
PM Collective
The PM Collective was held in Western Australia in mid-April and was the perfect opportunity for us to connect with our network in the West. Rae O'Neill, Territory Manager – Western Australia attended on behalf of PropertyMe and stated that it was an "amazing event". Rae went on to state that, "every attendee was engaged in the conversation and the event served as a safe space for Business Owners, Property Managers and BDM's to come together and share triumphs, stories and ideas. I genuinely cannot wait for the next one!". Thank you to the team at PM Collective for allowing us to be part of such an inspiring event.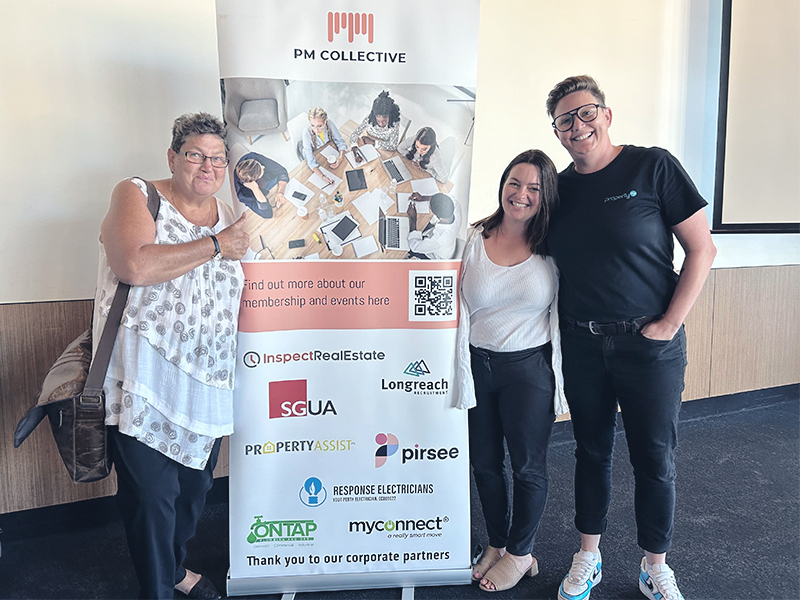 AREC 2023 prep
The countdown to AREC 2023 is on, with the event being less than a month away! Our marketing team has been hard at work preparing our stall and merchandise goodies to ensure that you don't walk away empty-handed! We may or may not also have a little surprise, to ensure that you have a little memento of your time at our stall! So make sure to come down and say hi on the 28th and 29th of May, we can't wait to catch up with you.
Thank you for taking the time to read about April at PropertyMe, we look forward to sharing new updates with you again next month!
Let us know your thoughts on our peek into the month of April at PropertyMe by emailing [email protected]