Communication is one of the cornerstones of the real estate industry. Not only is it paramount in delivering a superior customer experience and growing your business, but it can also lead to greater workplace satisfaction and reduced staff turnover.
That's why streamlining your communications has always been at the core of PropertyMe. In fact, over one million messages are sent via PropertyMe every month to facilitate hundreds of thousands of conversations with owners, tenants and suppliers.
Let's take a closer look at how PropertyMe helps over 12,500 users enhance their communications.
A central home for your external communications
PropertyMe houses all your external communications in one place to simplify your workflow. You can send and receive emails and SMS straight back into your portfolio without having to switch between your smartphone, property management software and email service provider.
Whenever you receive a message, PropertyMe's automation works behind the scenes to match it to particular parts of your portfolio to create a summary of related information. This allows you to spend less time looking for information and more time building and nurturing relationships.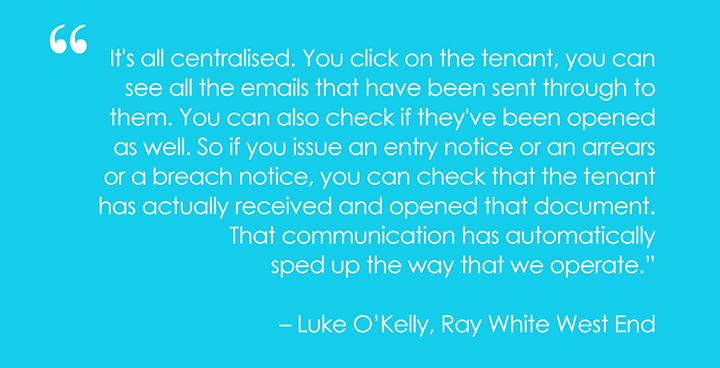 Additionally, you can utilise our comprehensive suite of ready-made templates to create personalised communications and automate the delivery of these messages to your owners, tenants and suppliers with customisable triggers.
For example, when you action a specific task in PropertyMe such as disbursing owners and suppliers, messages are automatically generated with attached statements and bills. Not only does this save you time, but it also ensures your communications are always consistent and on-brand.
Fostering a culture of transparency in the workplace
Just as your owners and tenants expect to be kept informed, effective internal communication can not only foster a culture of transparency, but it can also lead to increased efficiency, greater workplace satisfaction and reduced staff turnover.
PropertyMe's new @mentions feature is designed to do just that. It allows you to mention your team members directly from the activity feed of a property, contact, inspection, job, task or even a message. You can use @mentions to request an update or ask your team member to follow up.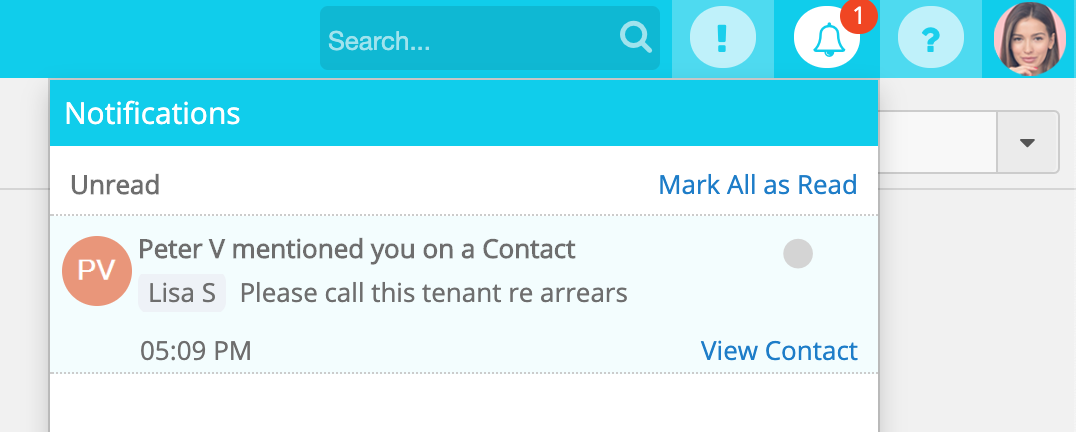 Simply type @, select your team member and enter your message to send them an instant notification. Clicking on the notification will take them to the individual mention, ensuring all internal communications are attached to the relevant page and nothing ever gets missed.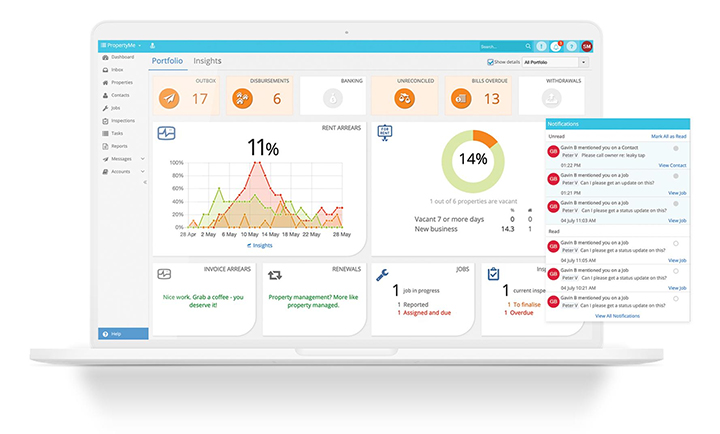 At PropertyMe, we're always looking for ways to genuinely solve problems and simplify the business of property management. Messages and @mentions are just two features of many that assist the industry in enhancing communications and building relationships. Learn more about the full suite of PropertyMe features.