The Australian real estate market is dynamic and challenging; for the real estate agents and property management professionals that work within it, it's a place where success must be earned. Knowledge is power, and for many that knowledge is best delivered via the medium real estate statistics.
Today we'll take a look at 50 of the most important, insightful and interesting real estate statistics — the type that allow you to gain a deeper understanding of the market, and help you to get ahead of your competitors in the industry.
Australian property market statistics
Australian home ownership and renter statistics
Australian first home buyer statistics
55% of recent first home buyers were households with a reference person under 35 years old (ABS, 2019)
The mean age of first home buyers has increased. In 1995-96, the mean age was 33 for either a new or established dwelling, but this has now increased to 35 for a new dwelling and 36 for an established dwelling (AHURI, 2019)
Australian property investment statistics
Australian housing affordability statistics
Australia's housing prices have risen while household incomes have fallen behind. In 1990, households on average valued their homes at a multiple of four times their average household income. By 2011, this climbed to nearly six times the average household income (The Conversation, 2015)
In 2017-18, Australian households spent an average of $311 on weekly housing costs. However, this varies for different tenure types: Owners without a mortgage spent $53 on weekly housing costs, owners with a mortgage spent $484 and renters spent $366 (ABS, 2019)
The average weekly housing costs for households varies across different states and territories. It is highest in the Northern Territory ($394) and lowest in Tasmania ($207) (ABS, 2019)
Australian real estate marketing statistics
Australian real estate agent statistics
Australian property management statistics
Australian real estate statistics infographic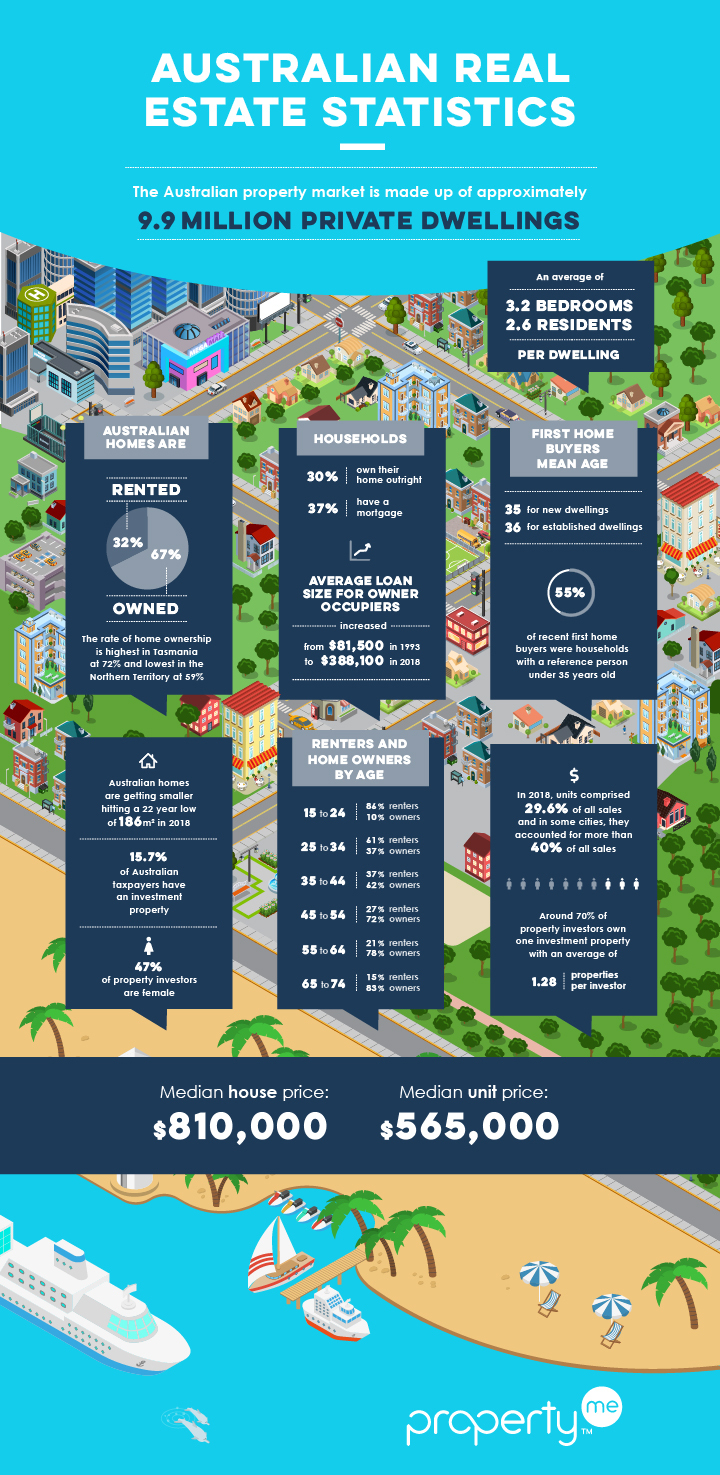 Thanks for reading this blog on Australian real estate statistics! You might also be interested in:
Let us know your thoughts on 50 real estate statistics that every agent should know by emailing [email protected].