Somehow, it's that time of the year again as EOFY passes by and we're reminded that we're on the home stretch to Christmas! While the prospect of Christmas holidays arriving in the somewhat near future is exciting, it's equally scary that the first half of the year has flown by in the blink of an eye. With that being said, there's no time like the present to check in on those new year's goals that we set back in January and ensure that we're on track to make 2023 our best professional year yet. The more we revisit our goals, and how they're tracking throughout the year, the more inclined we are to achieve them. It was found in 2022 that teams who talk about their goals either weekly or bi-weekly are 2.7 times more likely to achieve them. So without further ado, here are our top seven tips to conduct a mid-year goal check-in.
1. Simply take a look at your goals
We completely understand that if the first half of the year has slipped away from you, conducting a mid-year goal check-in might be a pretty daunting task. However, we recommend starting slowly, by simply looking at your goals. Open up that Word document or notebook and take a peek at what you wrote down. Now, if this is your first time looking at your goals since you set them, that's ok. However, we recommend that you put them in a more visible place, such as your computer or phone background or on a sticky note on your desk just to create repetition which will allow you to resonate more closely with your goals.
If you're having trouble resonating with your goals, don't fret. We implore you to take a few minutes to find your 'why'. Why do you want to achieve this goal? How will it make you feel? How does it allow you to work towards your idealised version of yourself? Reconnecting with your 'why' is a surefire way to spark up that motivation again.
2. Evaluate your goal progress
Once you've taken a look at your goals, and refamiliarised yourself with them, it's extremely important to evaluate your progress. We might even go as far as to say this is the most crucial step of your mid-year check-in. To assess your progress we recommend setting aside a bit of time to answer the following questions: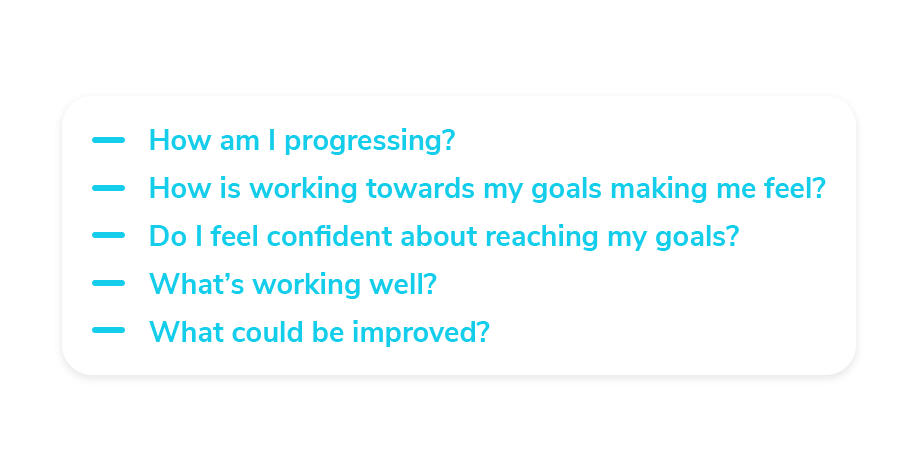 After you've answered the questions, you should feel a renewed sense of clarity and a clear-cut path on how to continue working towards your professional goals should begin to appear.
3. Get specific about what's not working
It's now time to take a deeper dive into the areas of your goal setting that may be lacking. This is commonly the most overwhelming part of the mid-year check-in as it's easy to acknowledge that we may not be tracking as we had hoped, but it can be difficult to decide how to proceed. On the contrary, it's also common to recognise that you're not making the progress you had hoped, and as a consequence become overly regimented. Both of these practices are shortcuts to burnout and a failure to reach your goals.
Instead, we encourage you to again take a few moments to look at the goals you may be slipping behind on and ask yourself the following questions: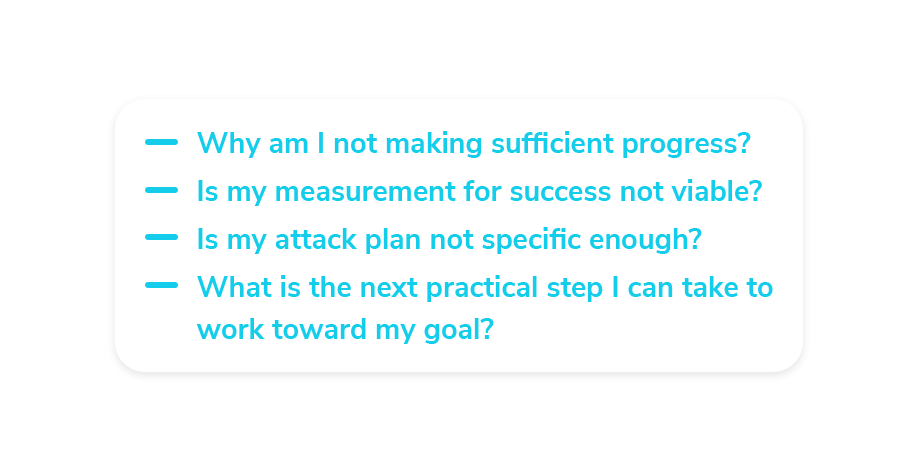 4. Consider setting new goals
As the year goes by, we evolve, as do our needs and wants, so it's only understandable that our focus and goals will evolve and change as well. Perhaps you've had a surprise promotion, career change or simply shifted your priorities over the first half of 2023, and that's ok. If this is the case, it might be worthwhile going through your goals and determining which still serve you, and which you may want to tweak or disregard altogether. At the end of the day, your goals are meant to serve as a point of inspiration and motivation. You should never feel like a slave to them.
5. Look out for pink flags
We've all heard about red flags, no doubt. However, you may not be familiar with pink flags. Pink flags serve as warning flags, informing you that if you continue tracking the way you currently are, you're setting yourself up for failure. This term is coined by Mandi Graziano, sales coach and author, who states "We ignore the pink flags until it's a danger zone and it's a red flag". An example of a pink flag could include engaging in behaviours that don't allow you to separate your home and work life, or behaviours that add unnecessary stress to your work day.
If you're mentally fatigued and burnt out, it's going to become extremely difficult to achieve your goals, and when you do it's like you'll be so exhausted you won't enjoy the accomplishment. So in order to prevent that from happening, we recommend taking a good look at your current work practices and identifying any habits you might have that aren't setting you up for success and happiness. This could also extend to patterns in your team at large and could be a great way to facilitate change in your workplace.
6. Check in with your support system
Sharing your goals with a support system, whether that be a partner, a work colleague or your boss is a fantastic way to celebrate your progress whilst also keeping yourself accountable. By regularly checking in with your support system, and sharing the progress you're making towards your goals you're giving yourself a 70% greater chance of achieving them. This is due to the fact that as social creatures, we thrive off of accountability and praise for our positive actions. So if you don't already, we suggest you pick a trusted figure to share your professional goals with, you're likely to find they'll do the same with you!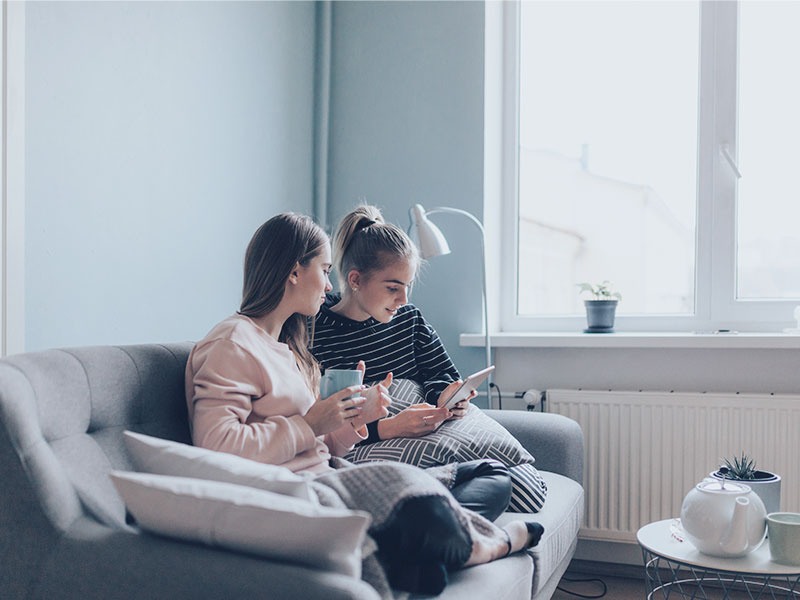 7. Celebrate the wins
So often we forget to stop and smell the roses, so this is your reminder! You've worked so hard over the first half of 2023, so cut yourself some slack, give yourself a pat on the back and kick your feet up for a moment. Whether it's taking yourself out to lunch, treating yourself to that new pair of shoes, going on a hike you love, or giving yourself permission to fully unwind this coming weekend! You deserve it.

We hope you enjoyed our top tips for conducting a mid-year goal check-in! Make sure you stay in The Loop and subscribe to our product updates and new features here.